Der wandernde Eremit
GABRIEL is a figure of the performance and concept artist Edwin William Moes.
Born in Rotterdam in 1971, the artist has been working with this character since 2005.
From 2005 to 2014, the Gesamtkunstwerk BOUND formed the center of his work. This undertaking, consisting of several rooms and houses, has been largely destroyed. It is located in the medieval town of Melsungen at the river Fulda.
The artist set off as a pilgrim on 15 September 2015. His wanderings lead him to the three great Christian pilgrimage routes of Santiago de Compostelas, Romes and Jerusalems. Highlights of the journey are the so-called performative narratives. Closely linked stories; symbols, gestures and narrative sequences from the sphere of the sacred and 'real' history.
The border between fantasy, staging, authenticity and drama becomes blurred.
-
As a Bublitz Thesaurós artist GABRIEL works closely with the photographer Laura Fociños Mantecón
and the photographer Stefan Hähnel.
GABRIEL's journey has been accompanied since 2017 by the art historian JMH Schindele.
The work of Edwin William Moes is part of the Mnemosyne Project.
AUTOMATIC: GABRIEL bedeutet Freund oder der gezauberte Regenbogen
28. Januar 2017, Oujda, Marokko
ETERNO RETORNO | THREE GATES
The Gate of Forgivness
3/1/16 Santiago de Compostela, Spanien
Sprachaufzeichnung: Eterno Retorno
5. Februar 2017, Oujda, Marokko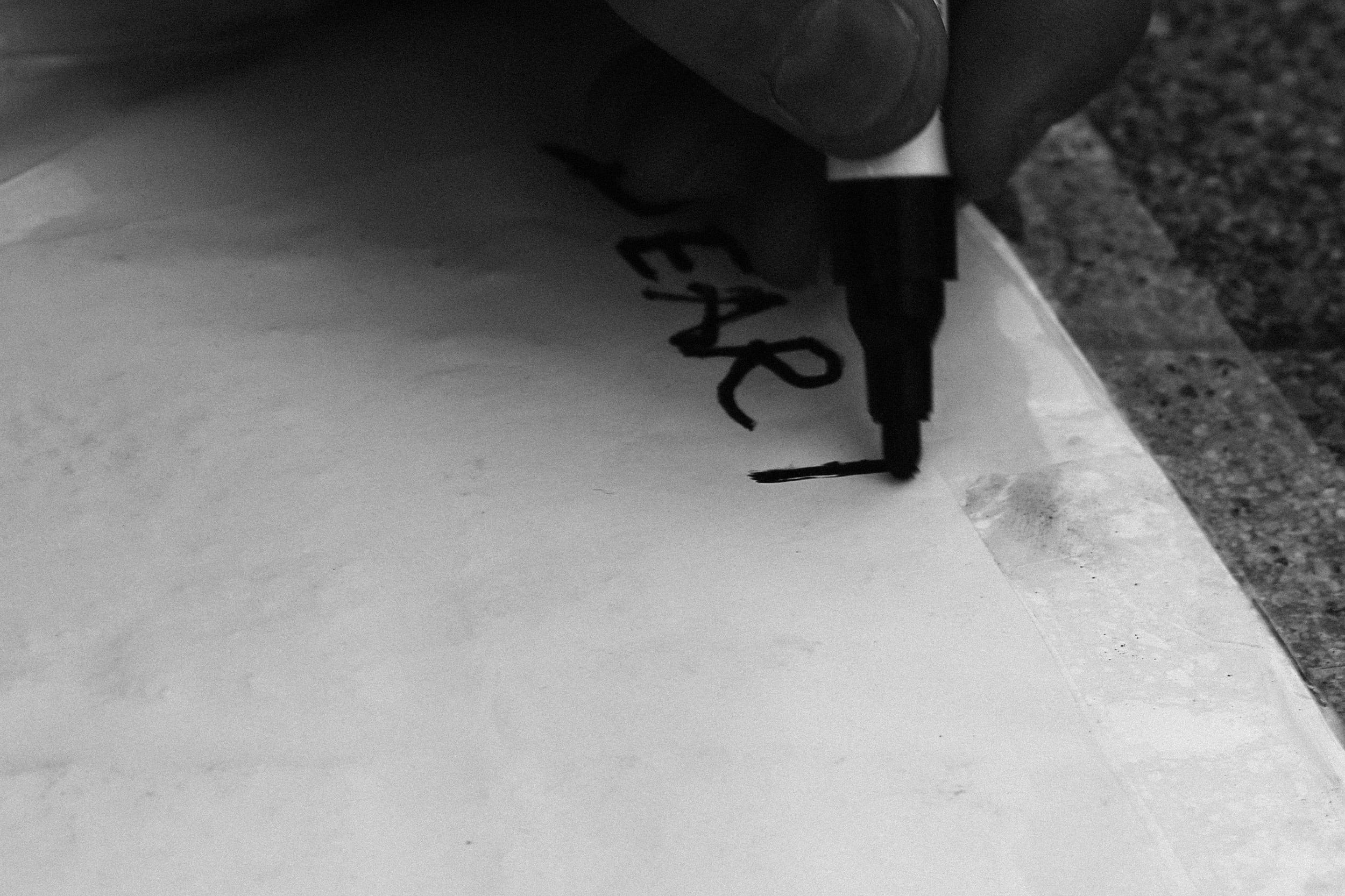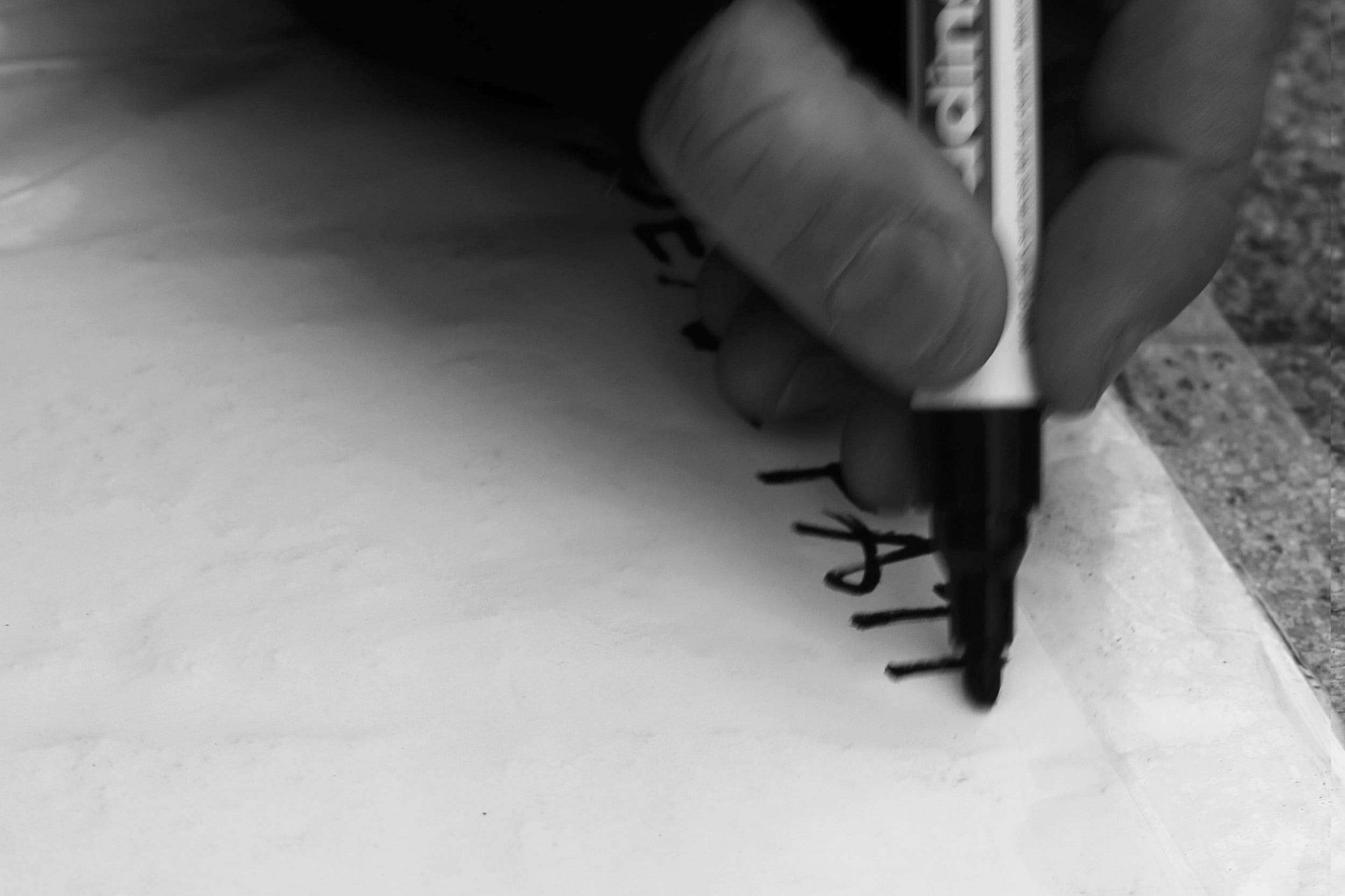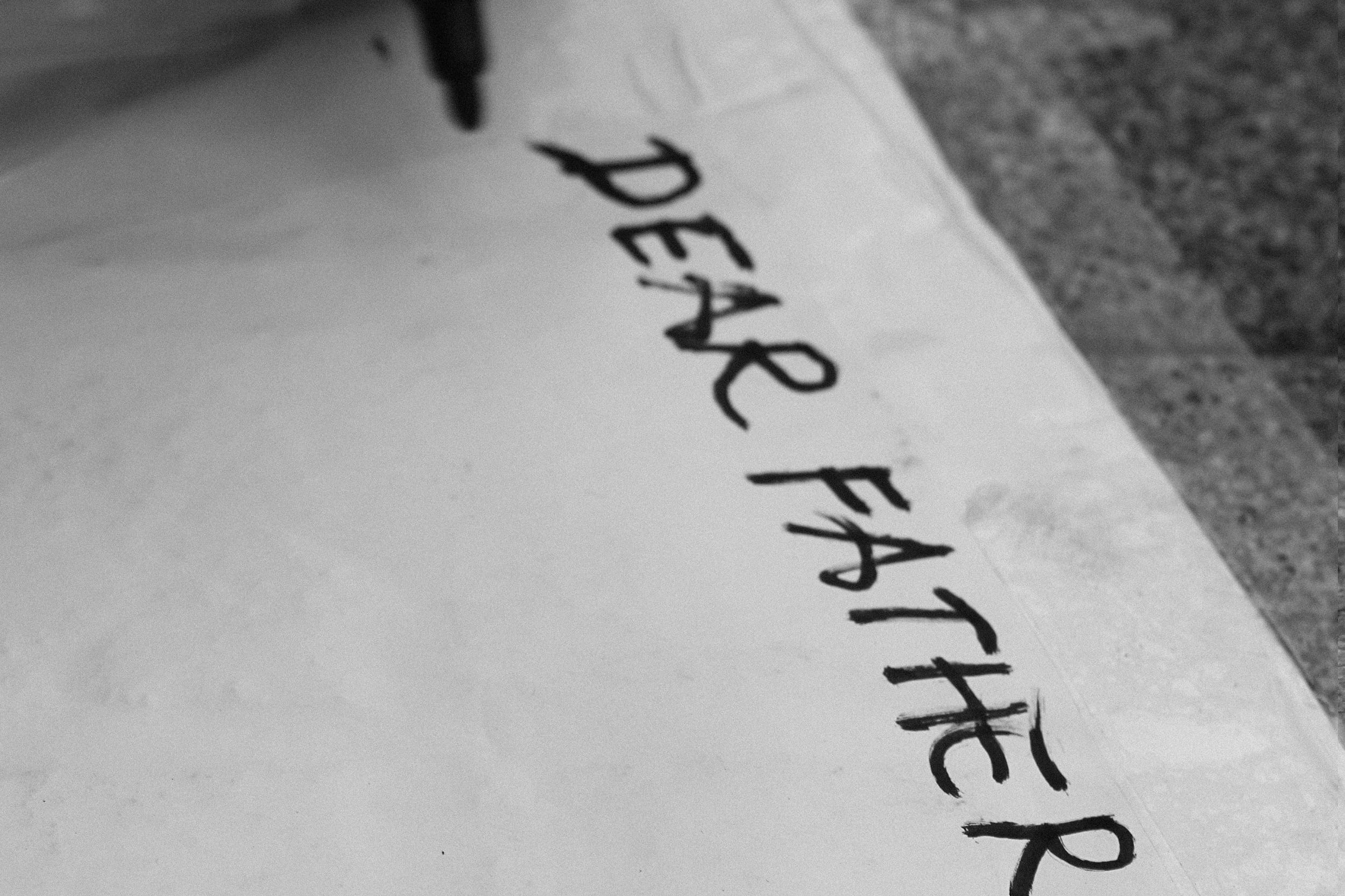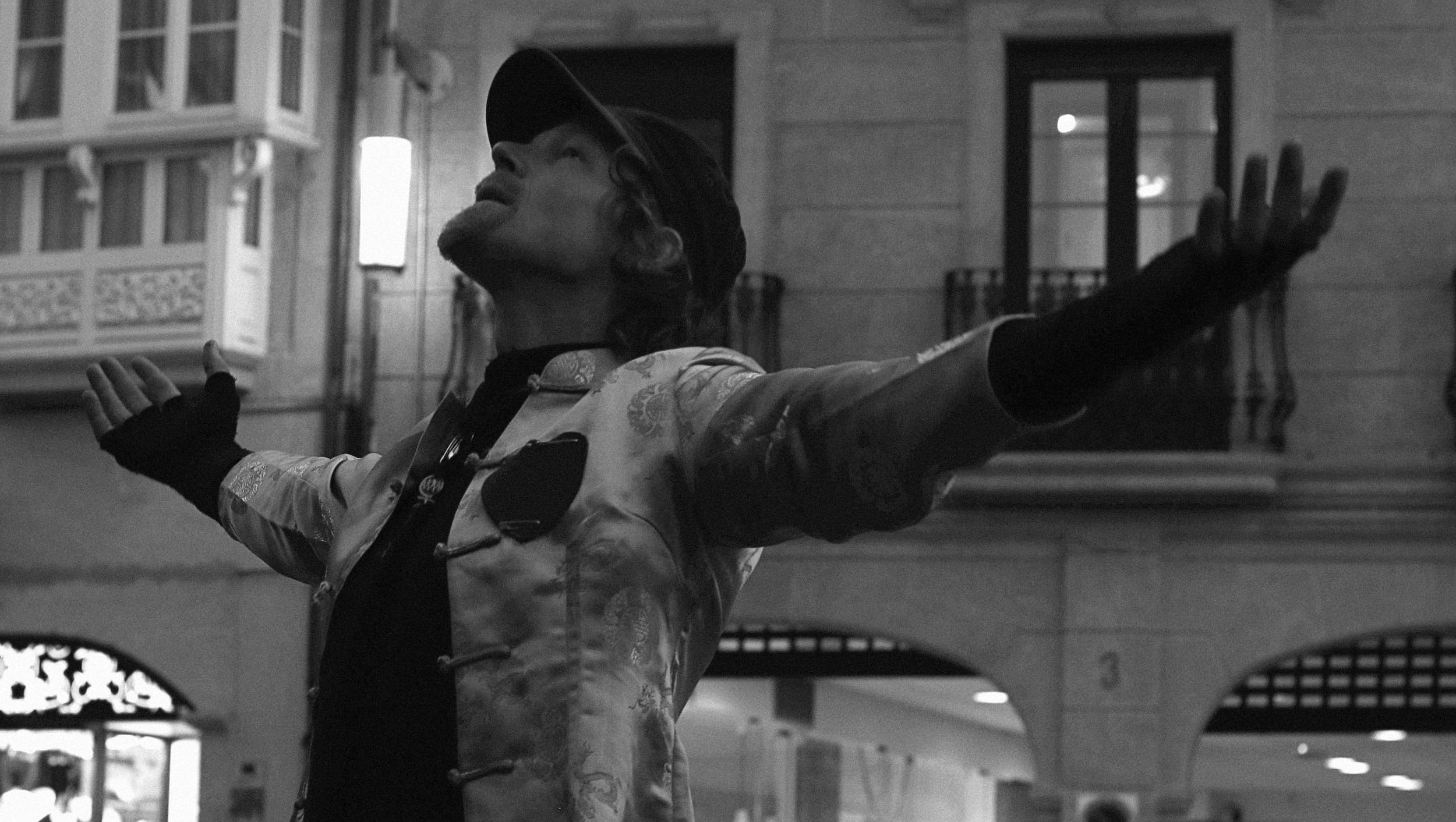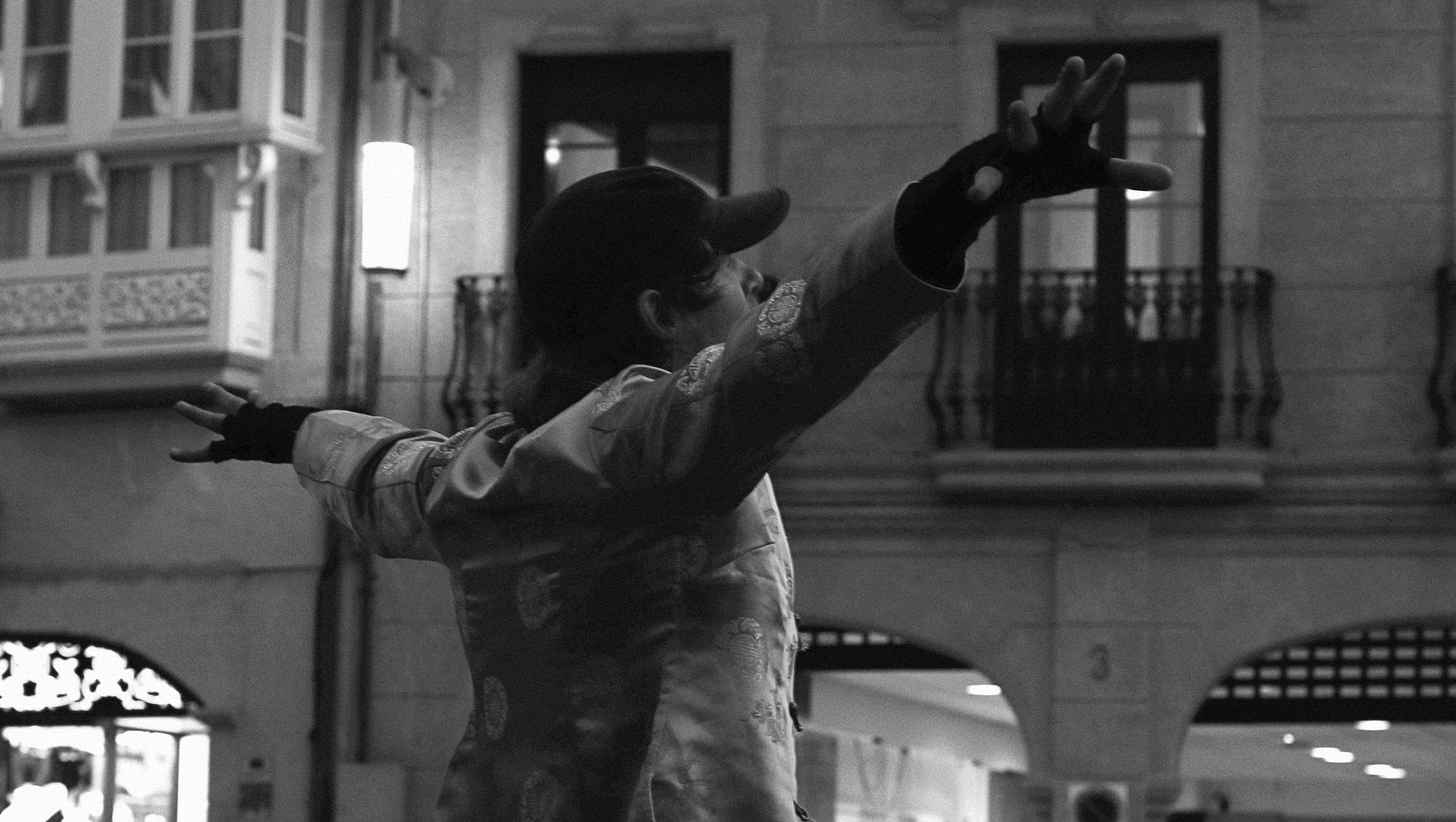 "Dear Father, ..."
17/3/16 Pontevedra
Plaza de la Peregrina
In a two-hour improvisation within a primordial space 'drawn' with black armor tape, GABRIEL performs a showdown. In this case a confrontation between him and his father; told through repetitive movements and his voice.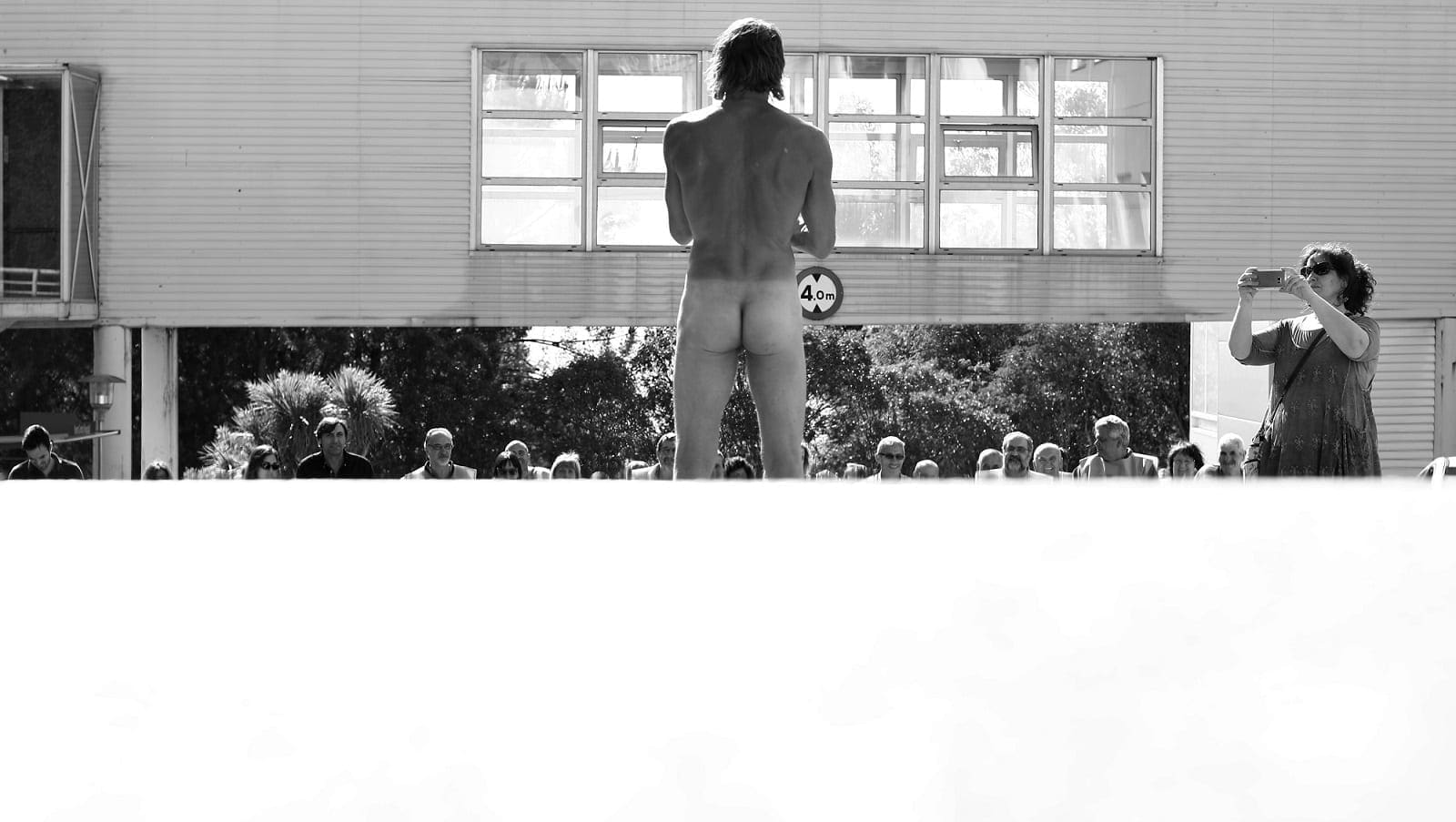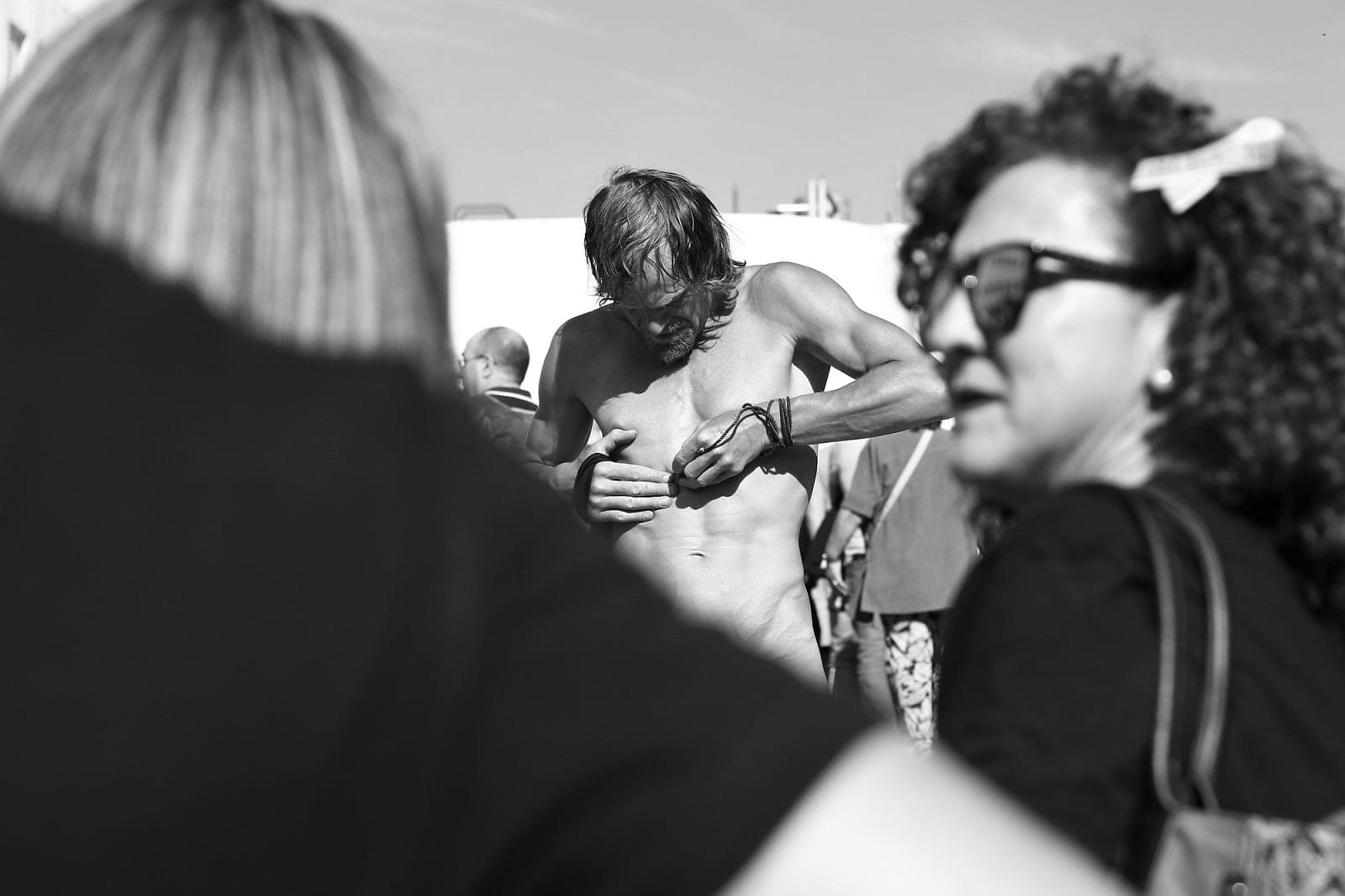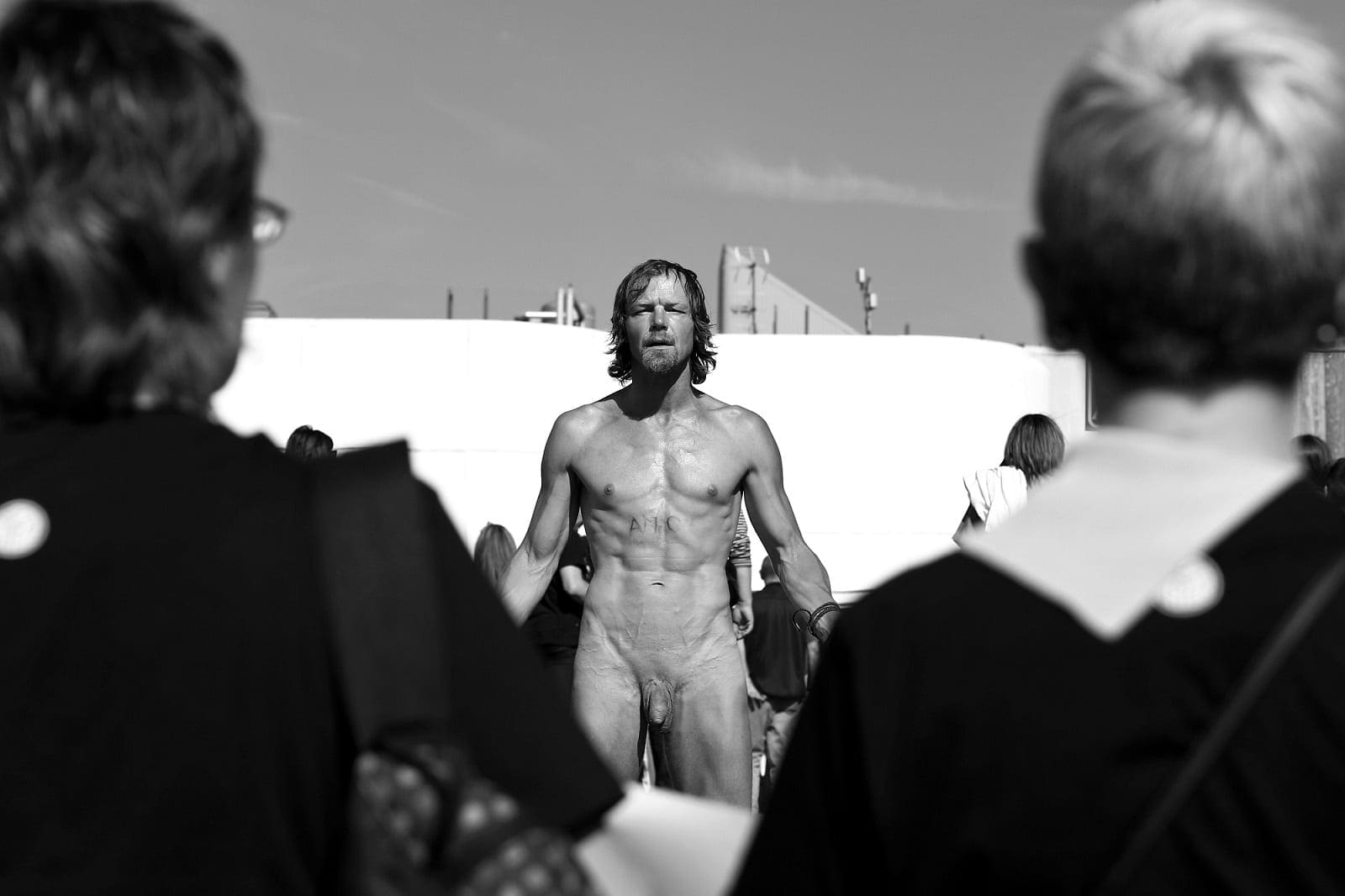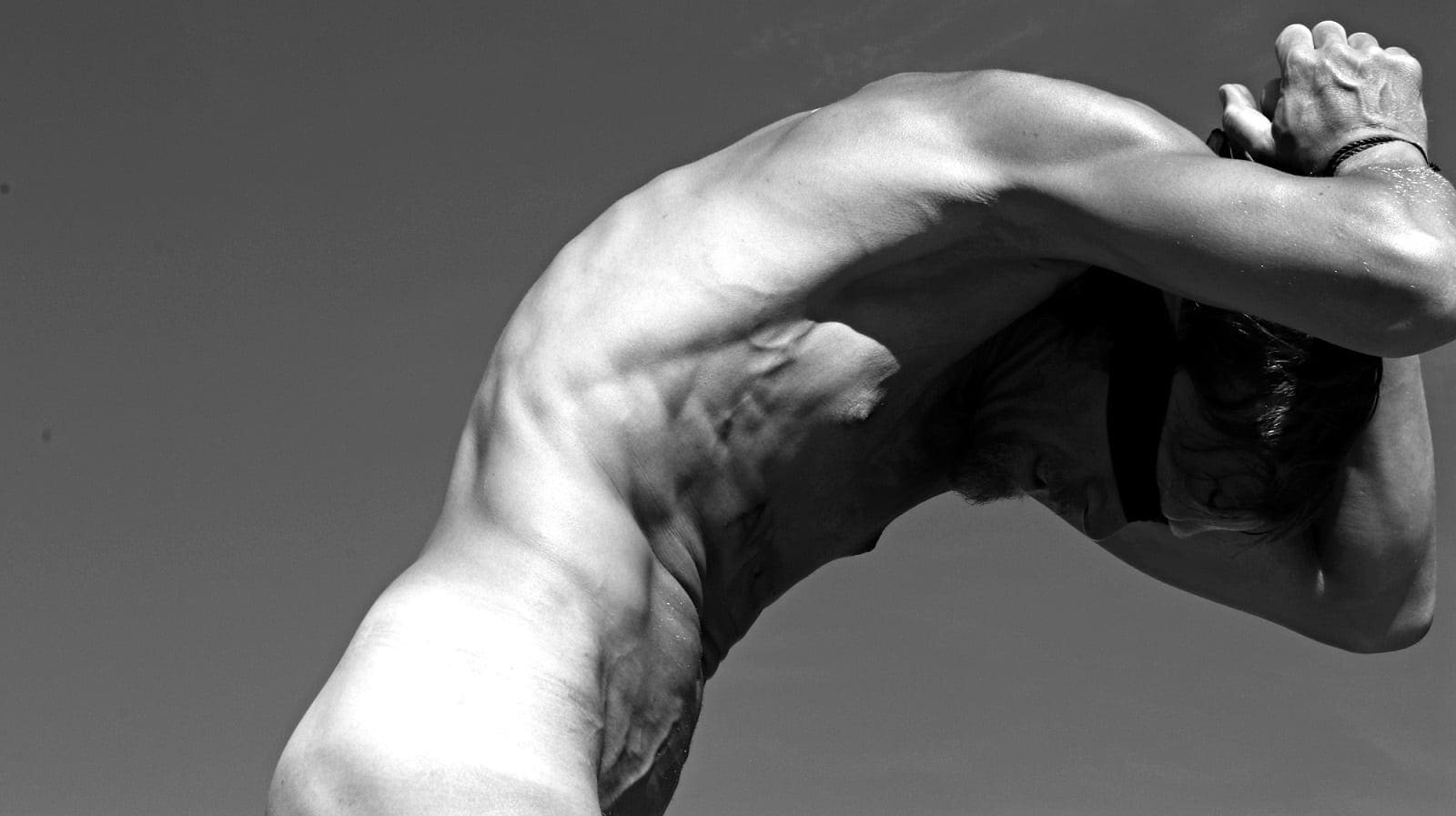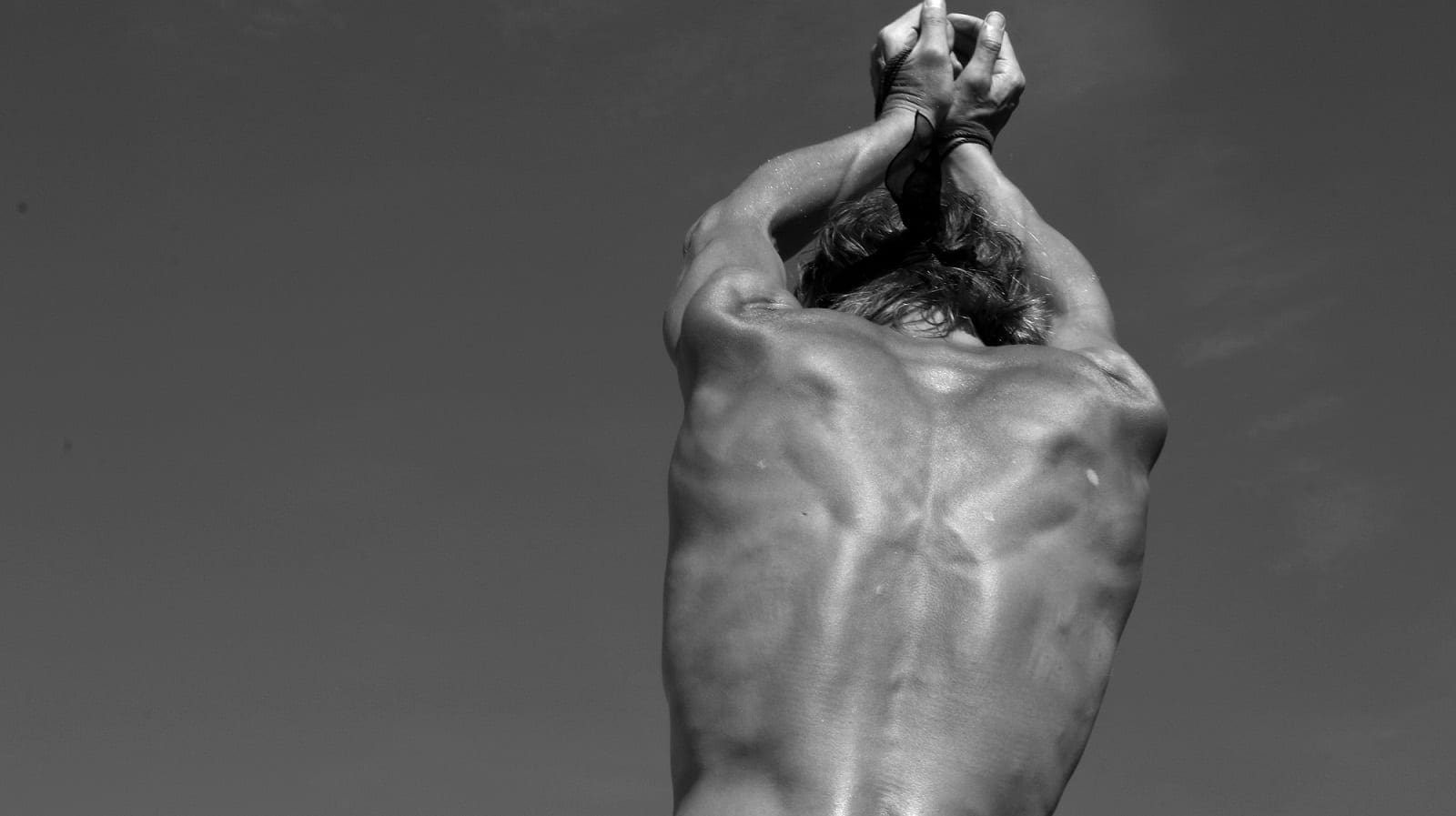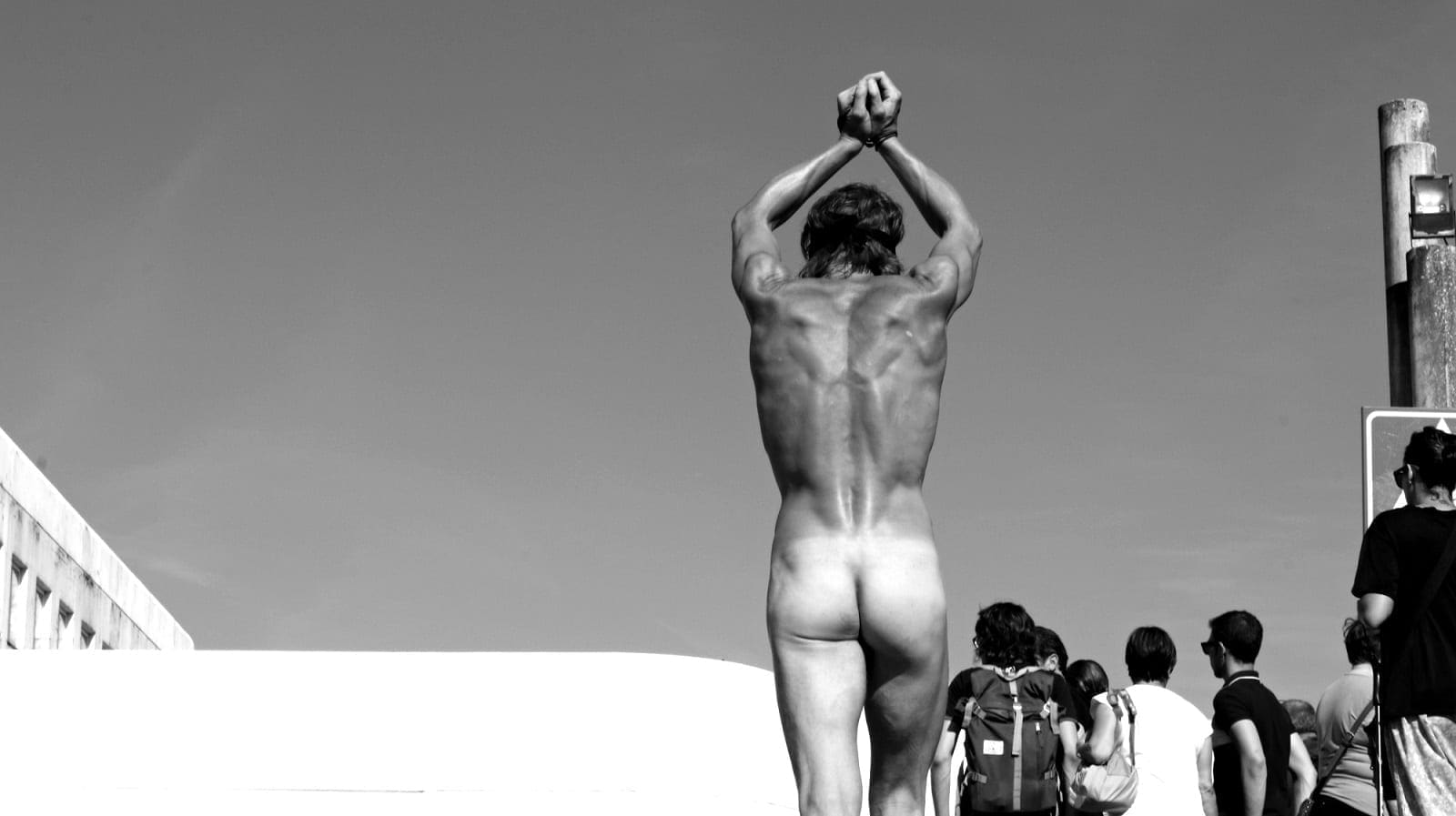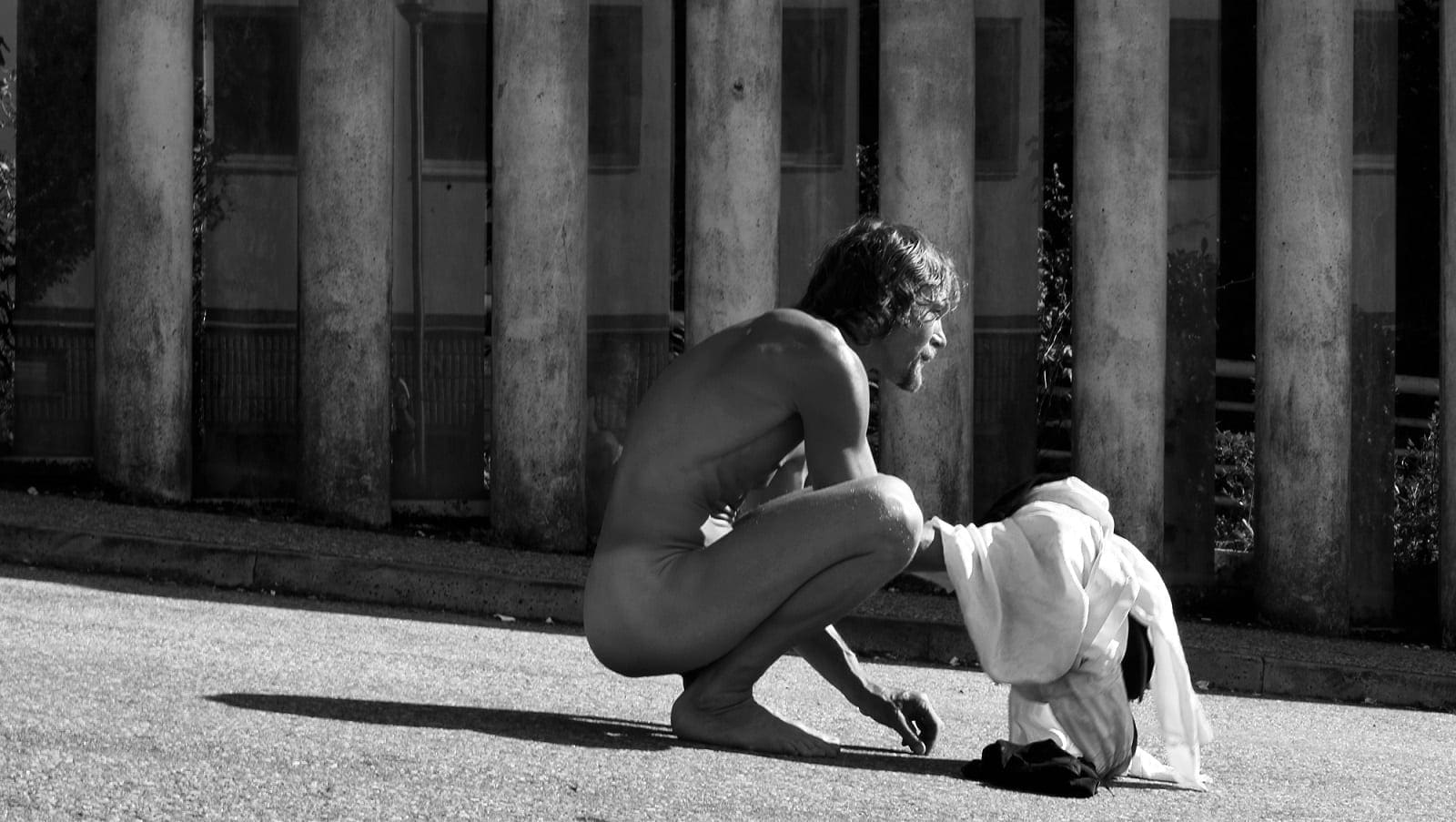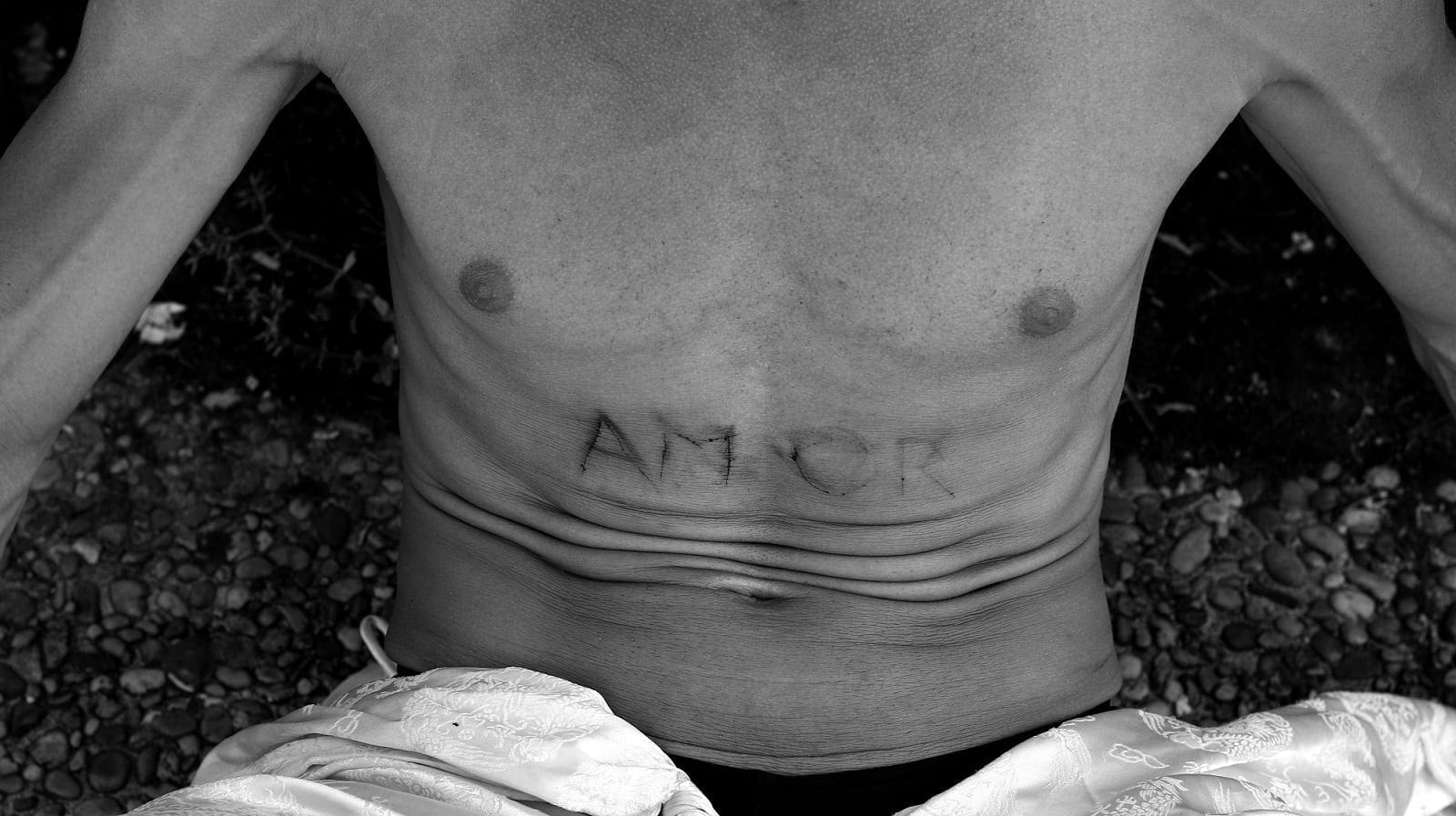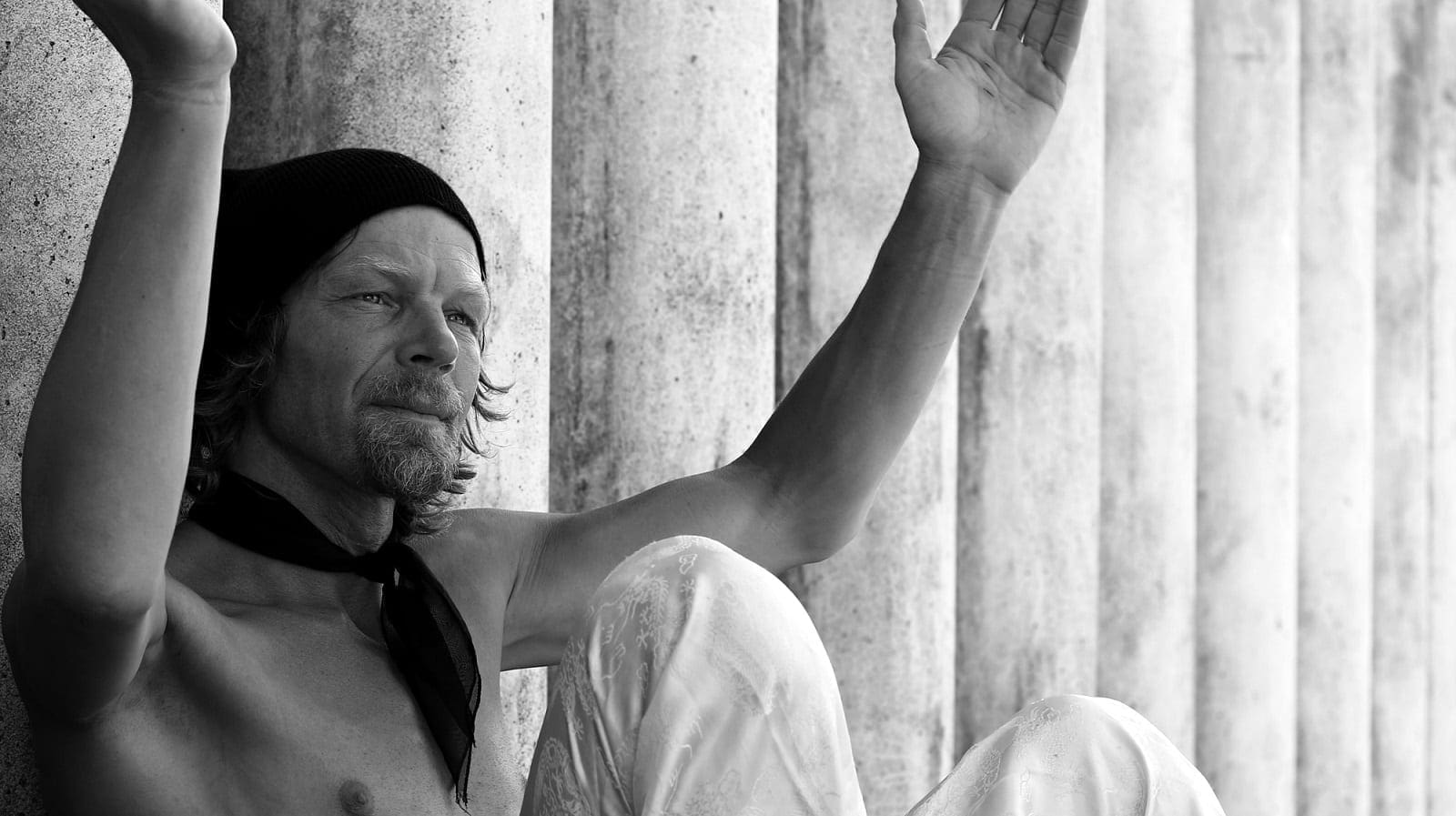 Unicorn III. Proletarian Abetment
01/06/16 Vigo
Hospital area Hospital do Meixoeiro
14 days after the main demonstration at the Plaza d'Espagna in Vigo, the clinic staff decided to occupy the Hospital do Meixoeiro. GABRIEL steps in front of the demonstrators a second time. They are resisting the privatisation of the health system in Galicia. He carves the word AMOR into his chest after the so-called stripdown; then he blindfolds his eyes, puts shackles around his pulse and walks into the middle of the protesters.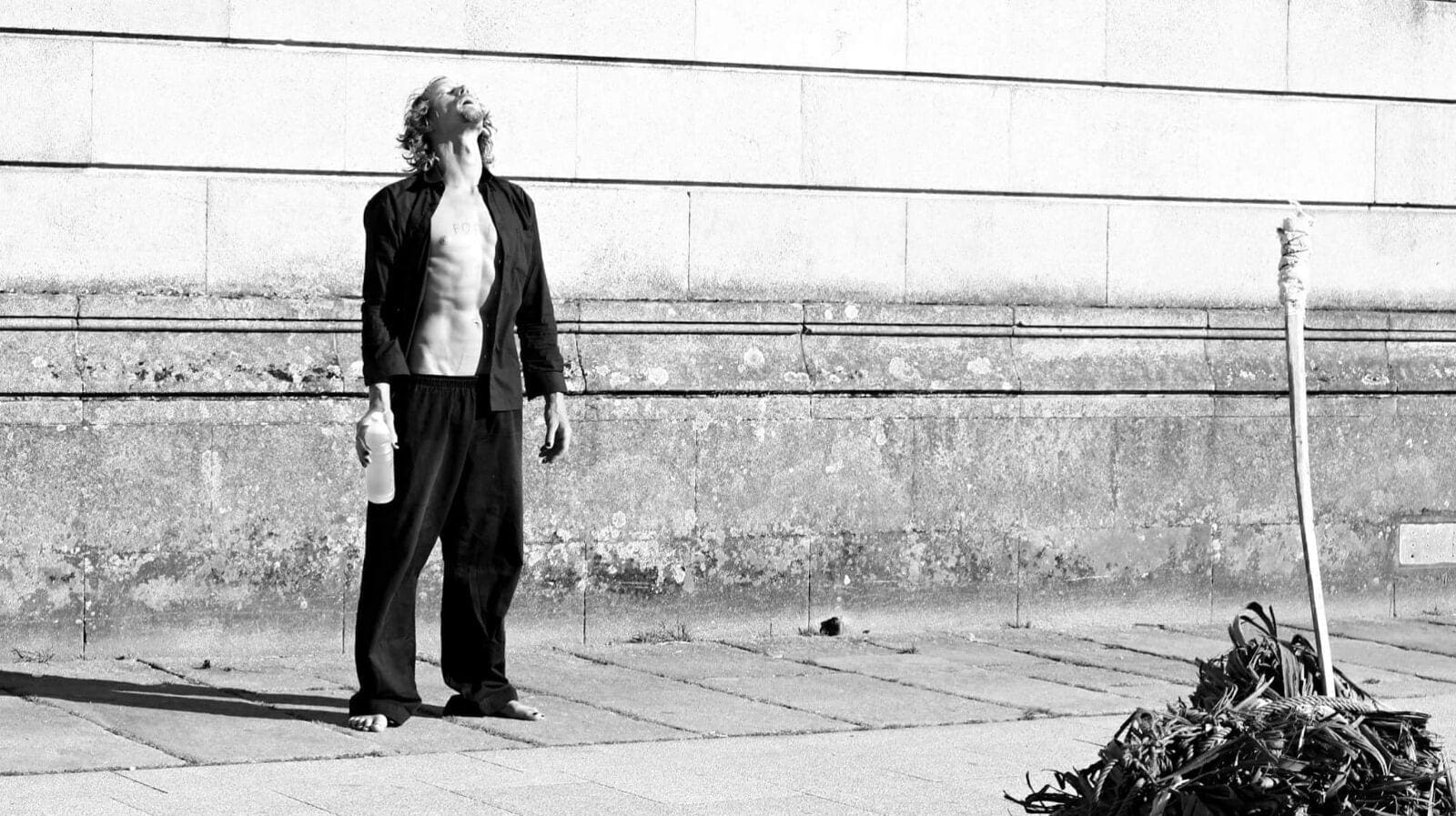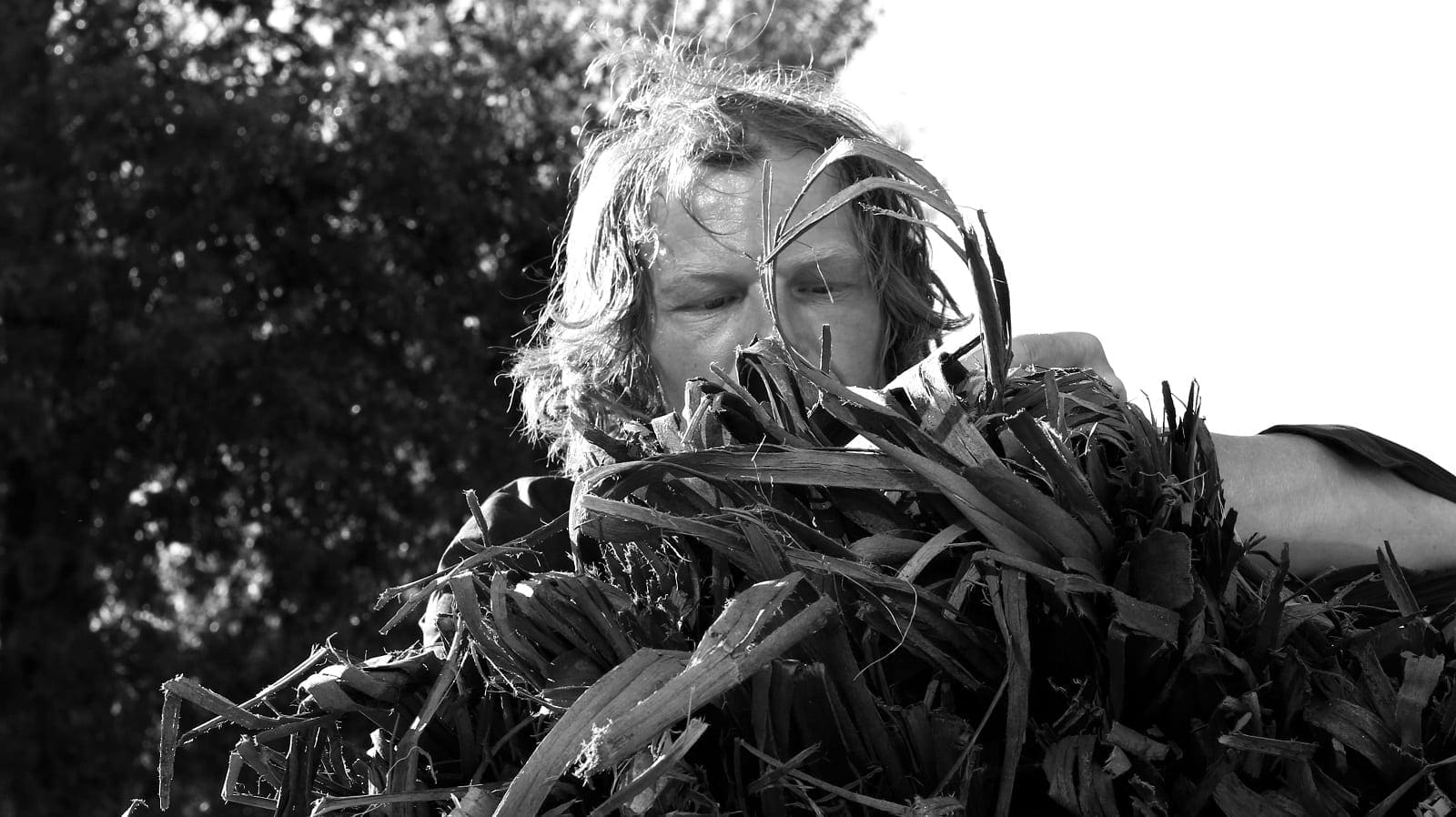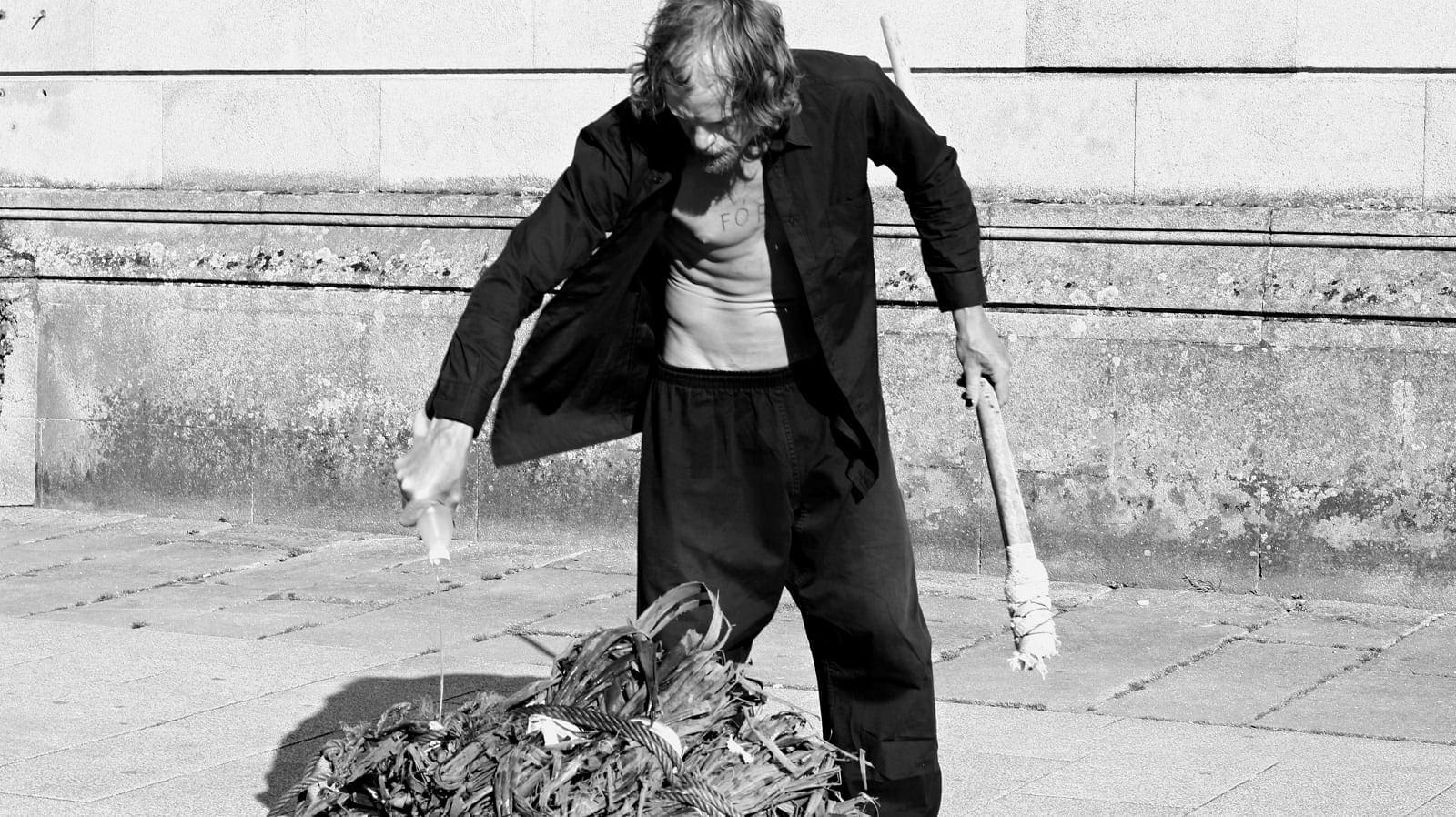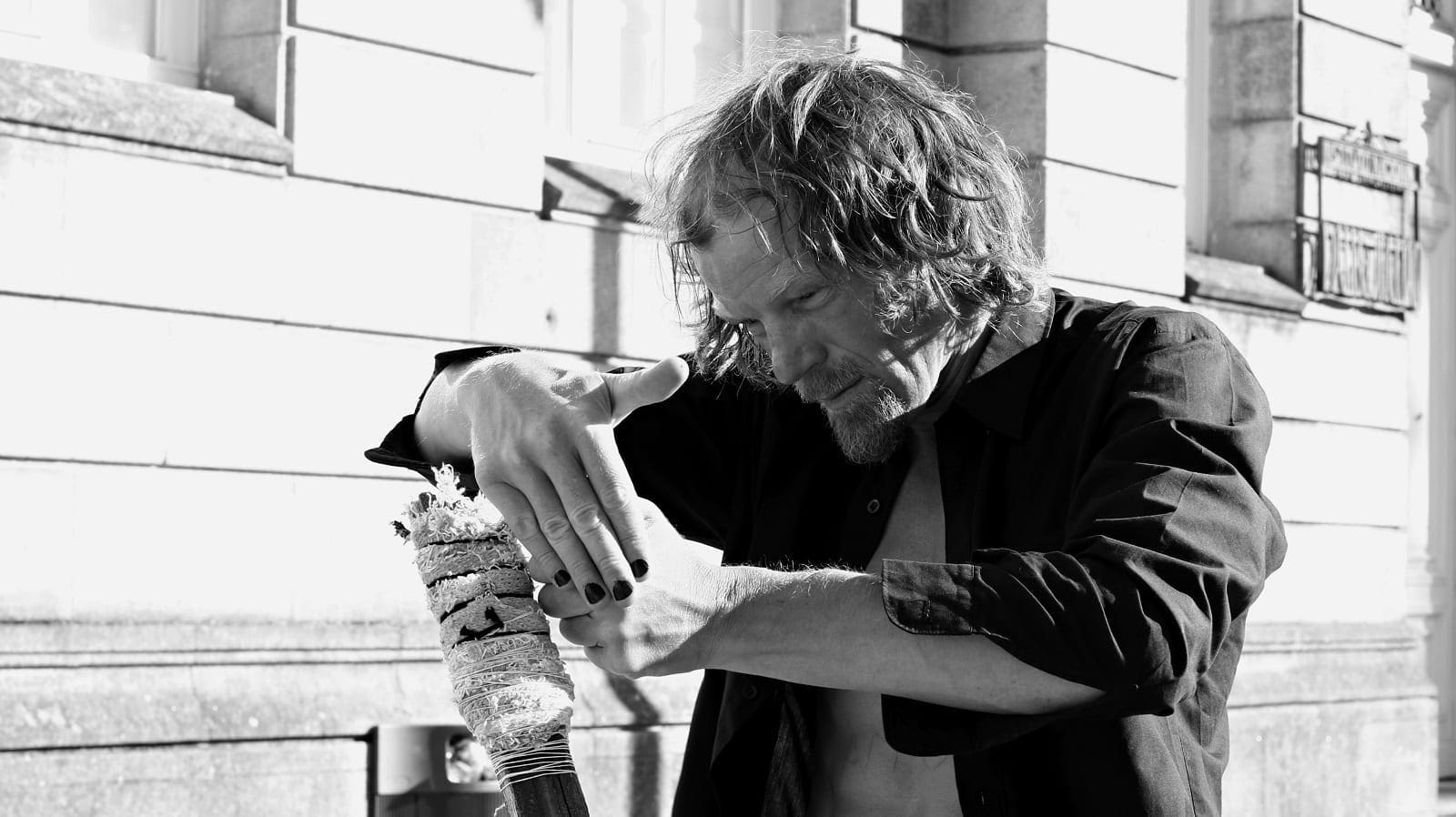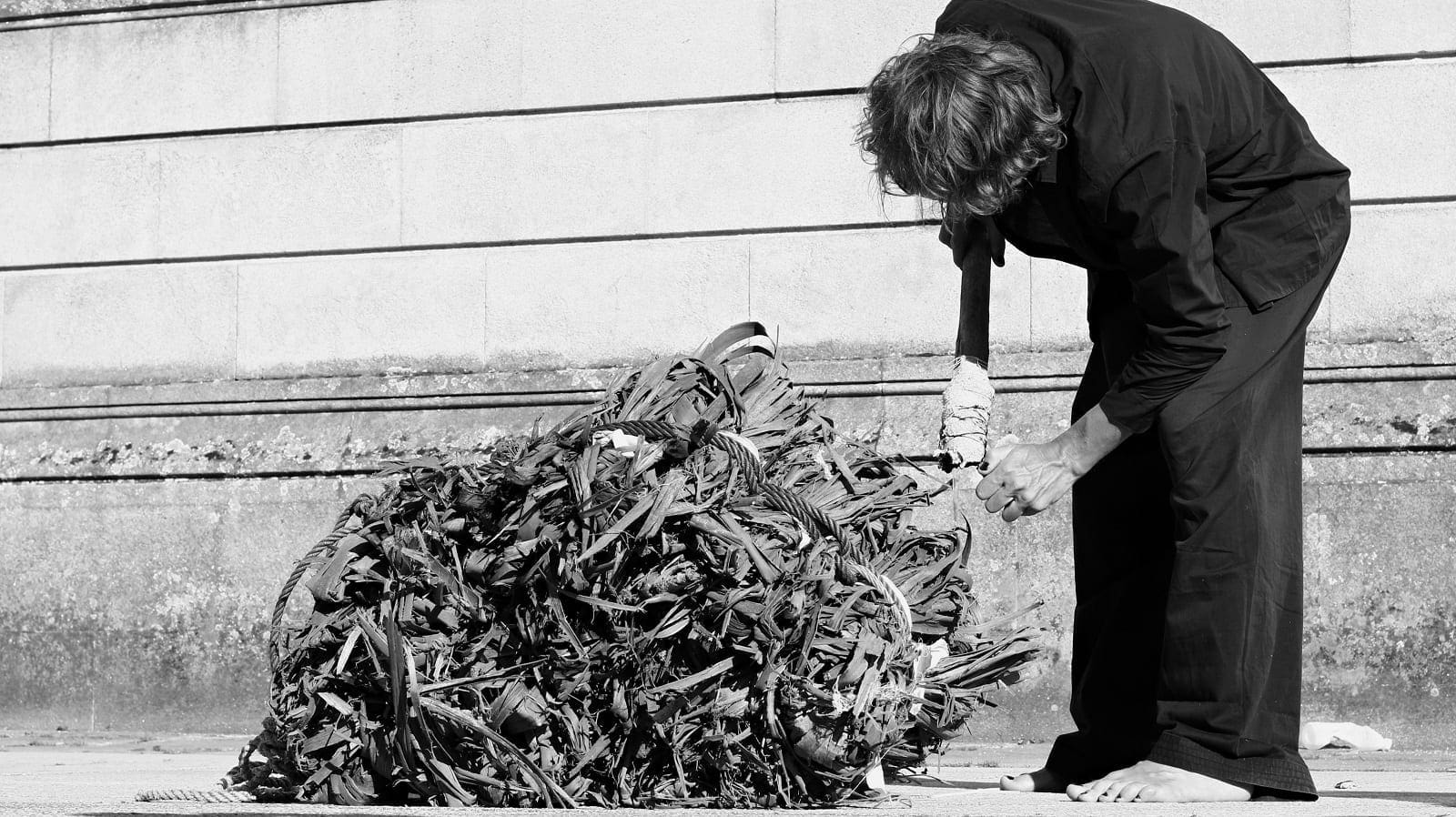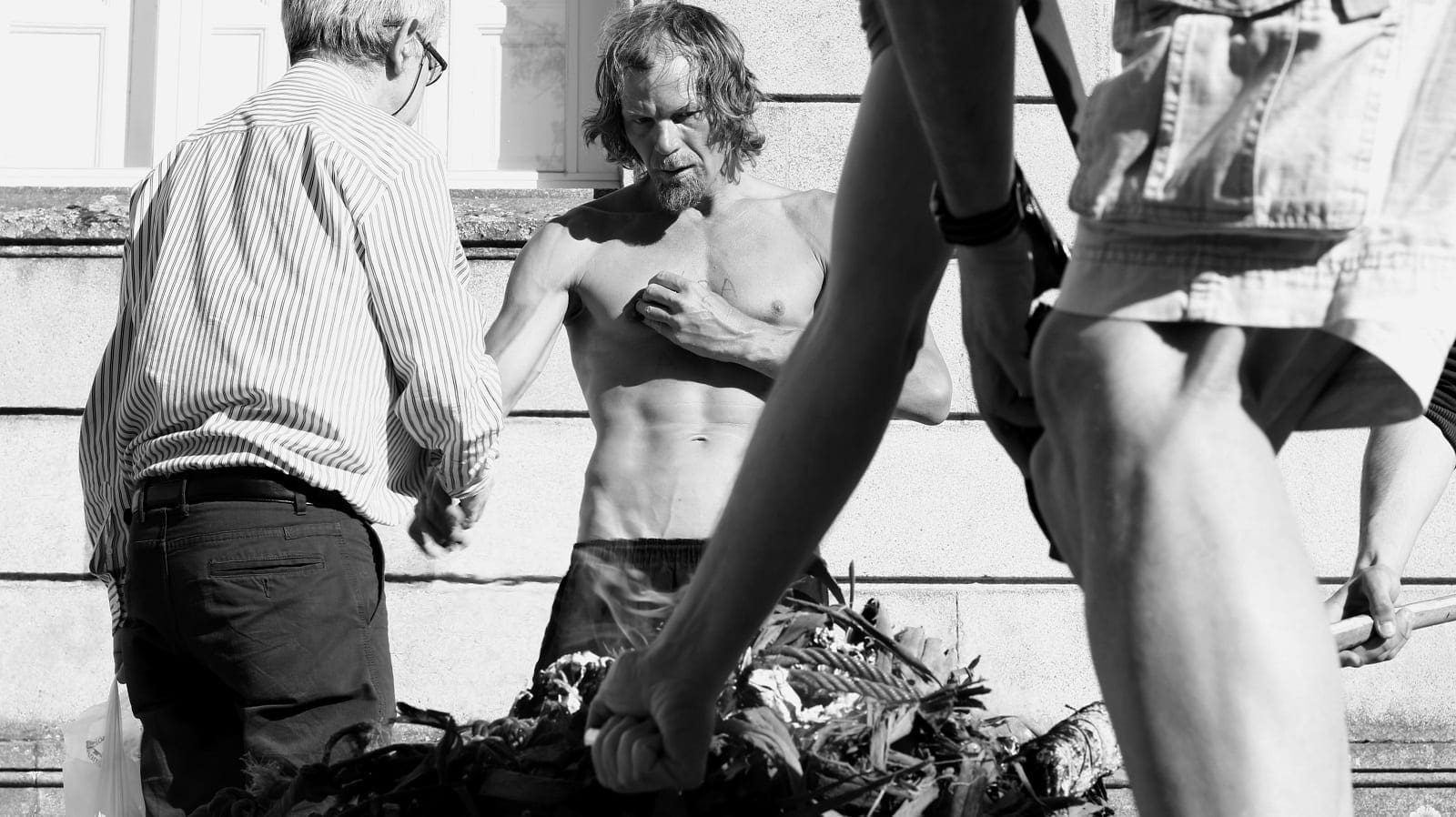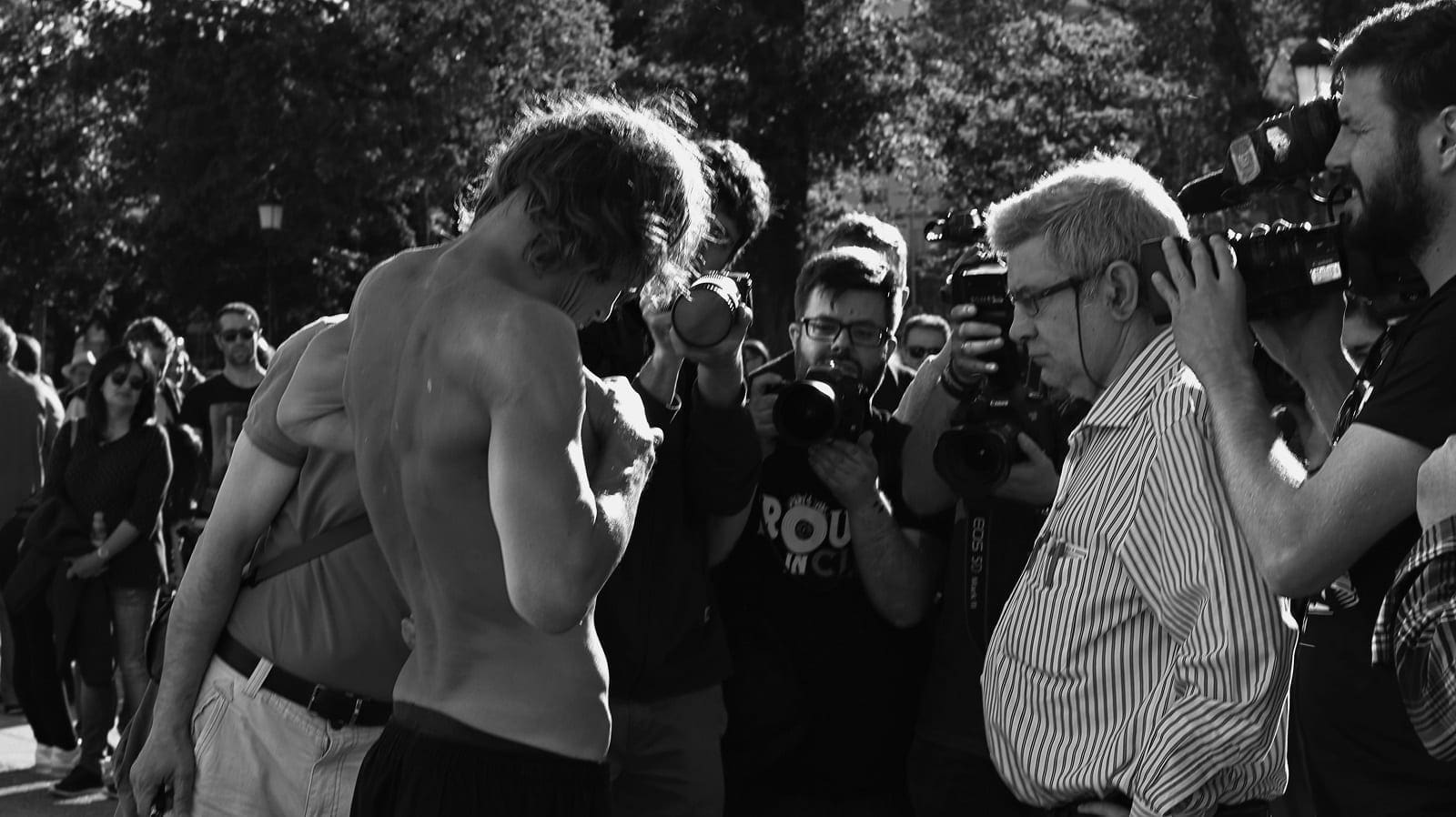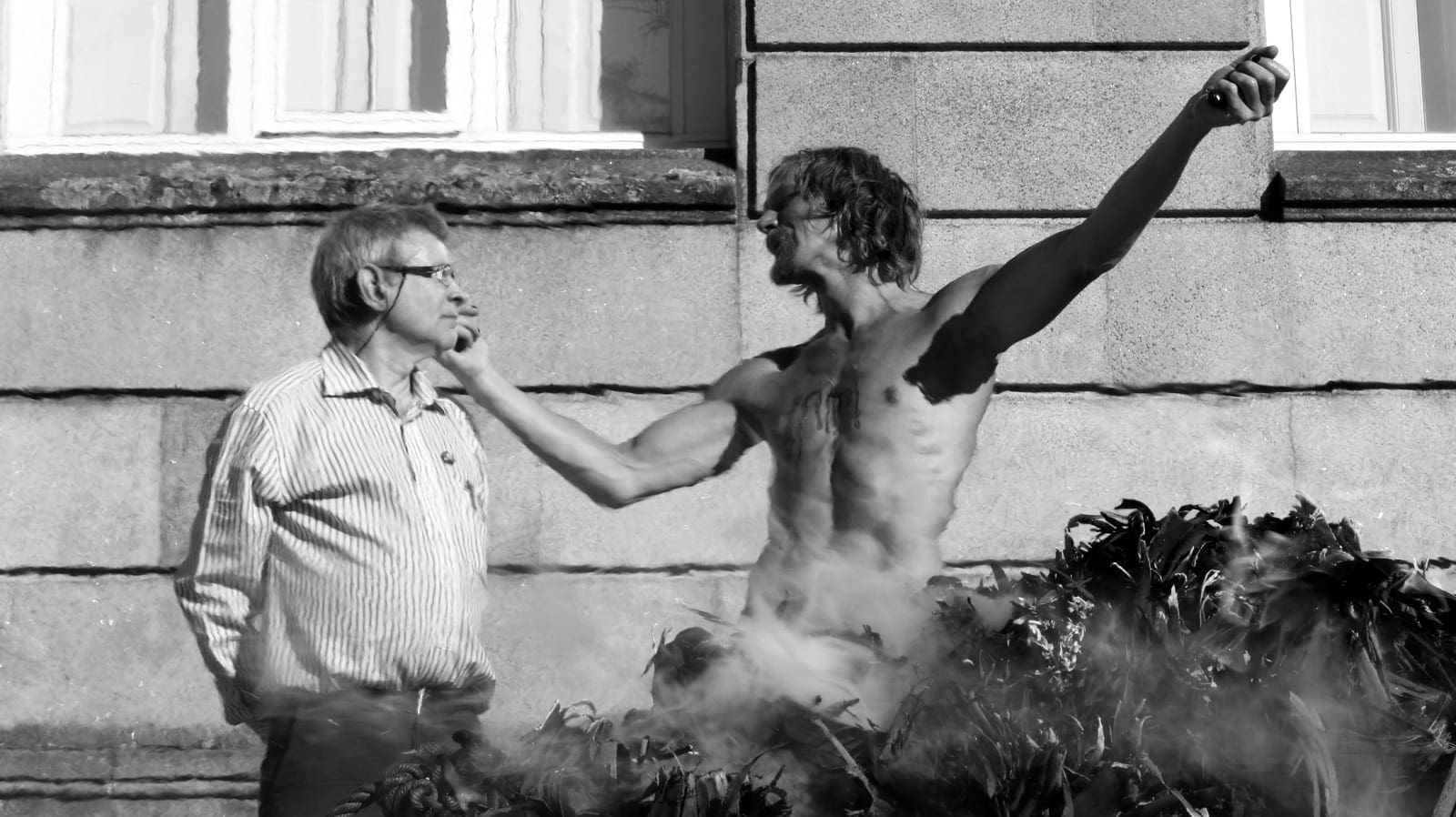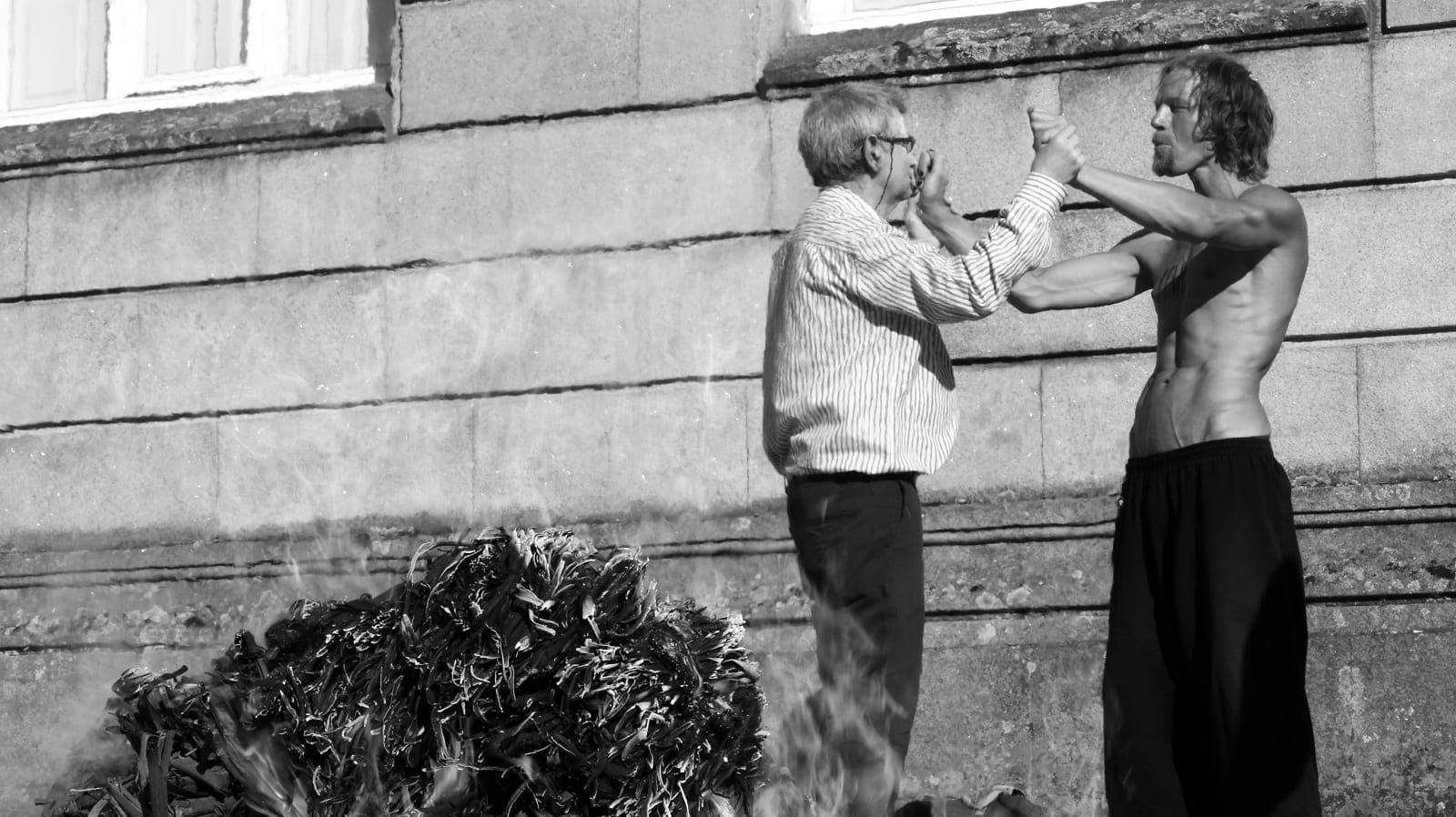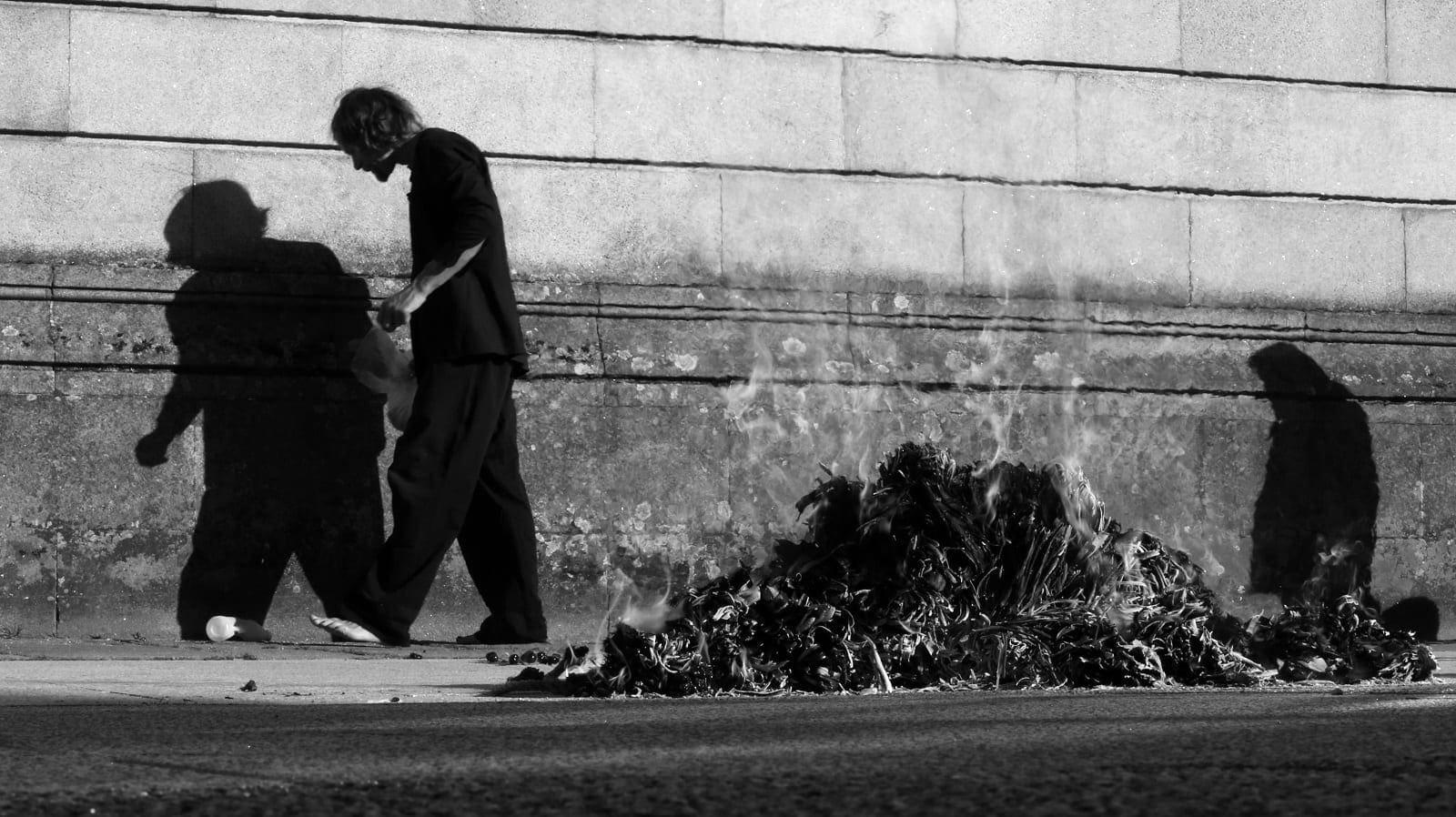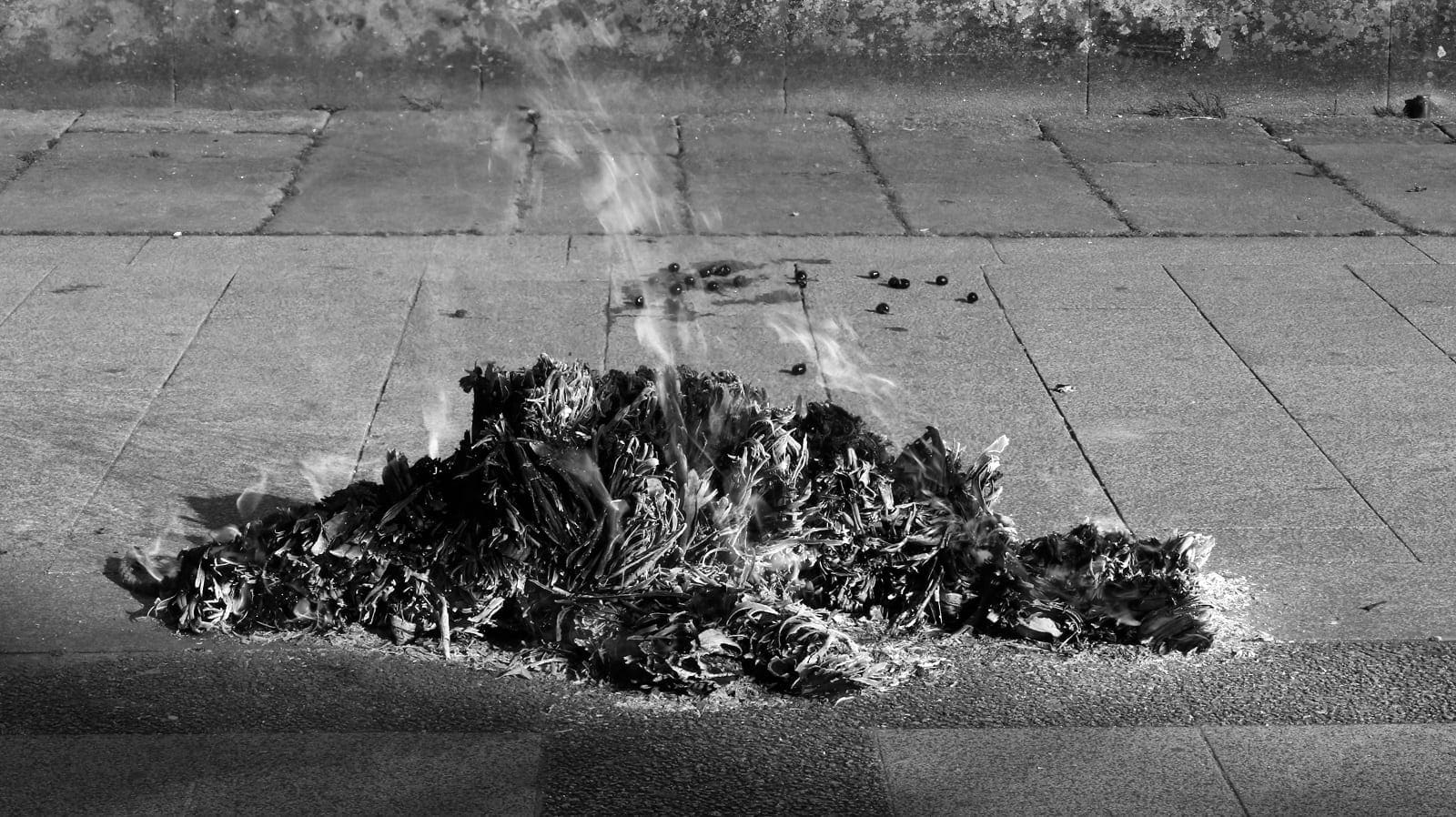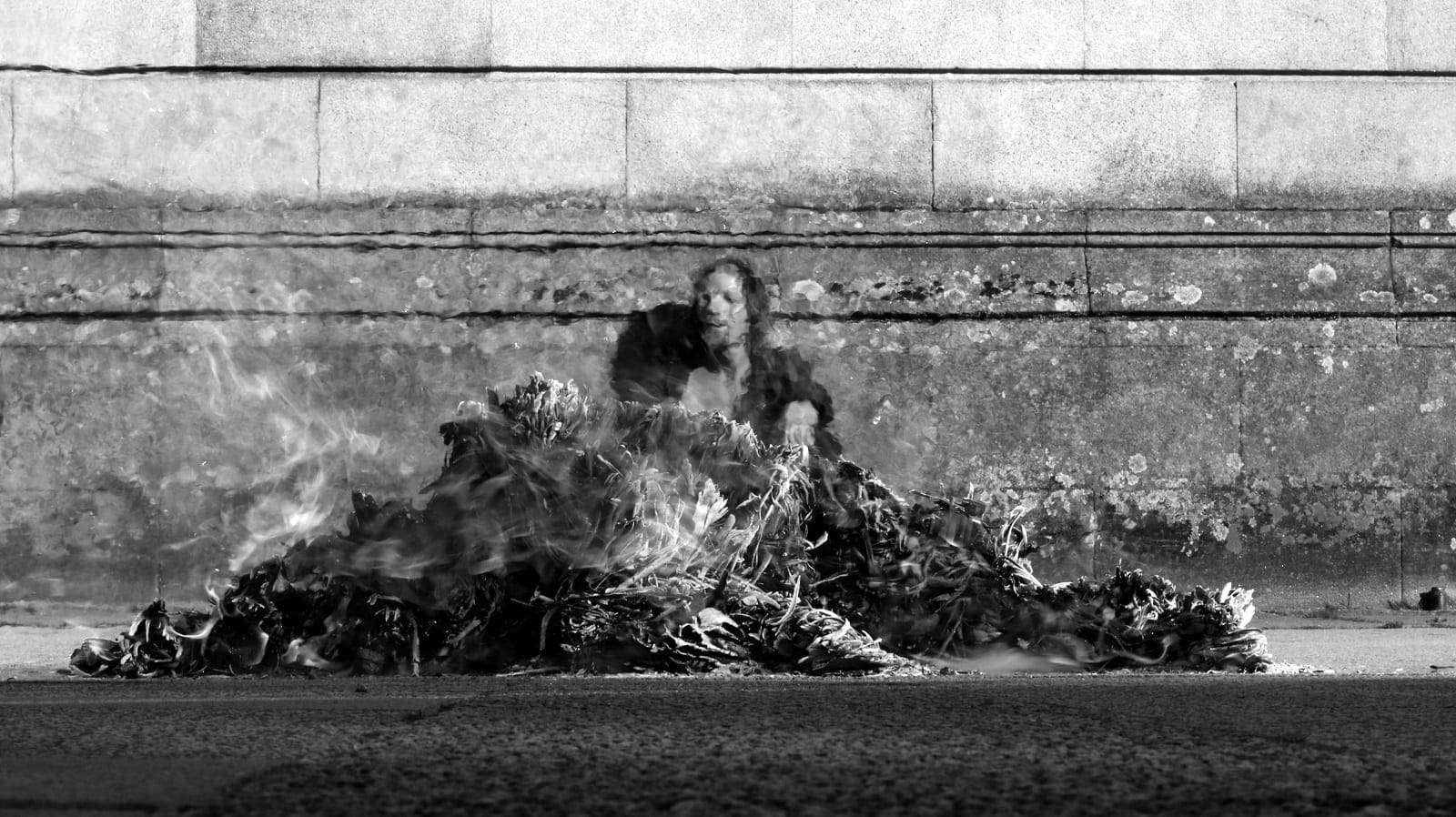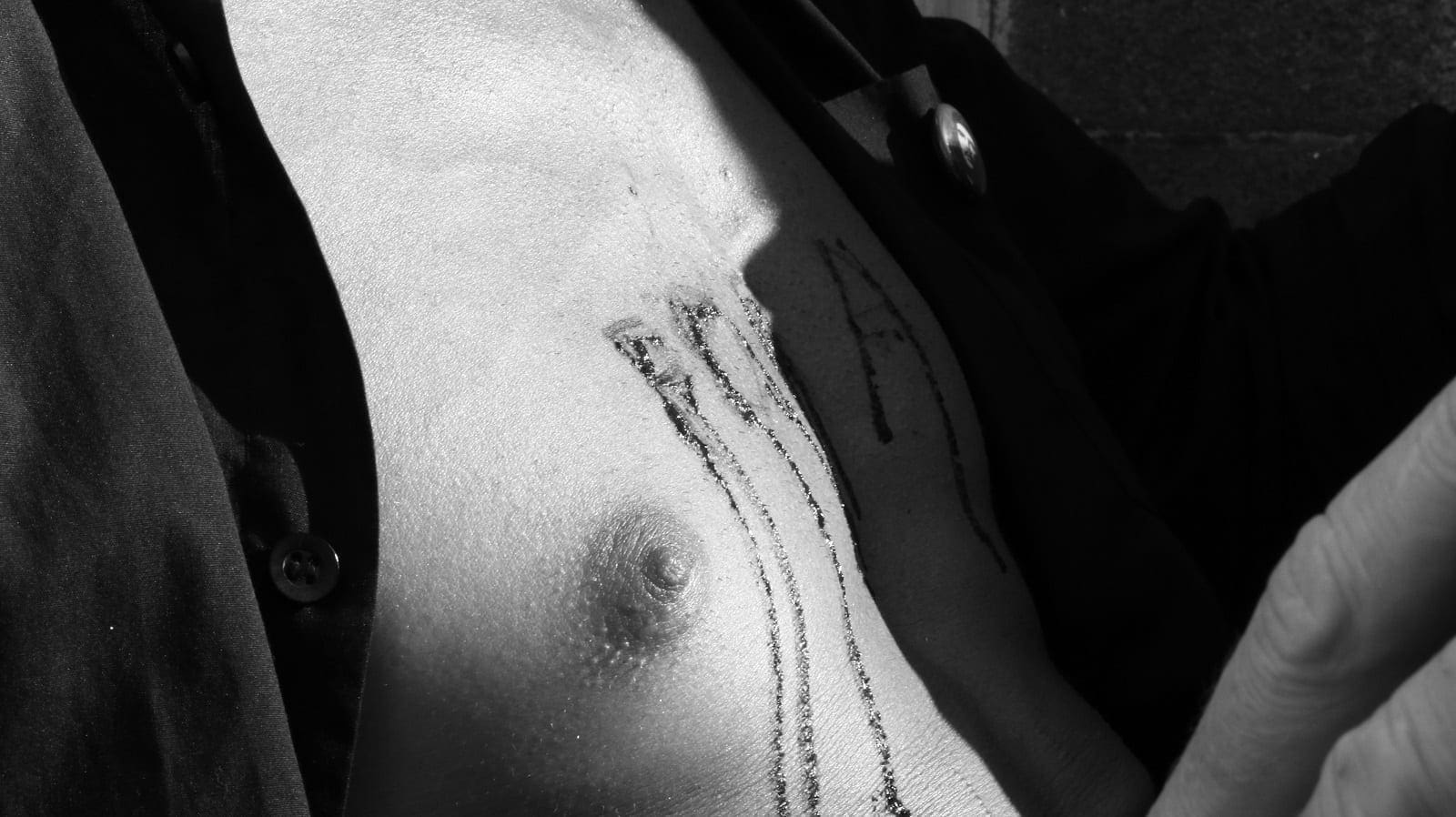 Unicorn V. Eucalypto
02/06/16 Pontevedra
Avenida de Avelino Montero Ríos
During an annual demonstration called Marcha Contra ENCE/EINOSA, GABRIEL performs an artistic protest act. Simultaneously with the burning of a square bundle of eucalyptus leaves and splinters of wood, he cuts the word FORA into his chest with a blade.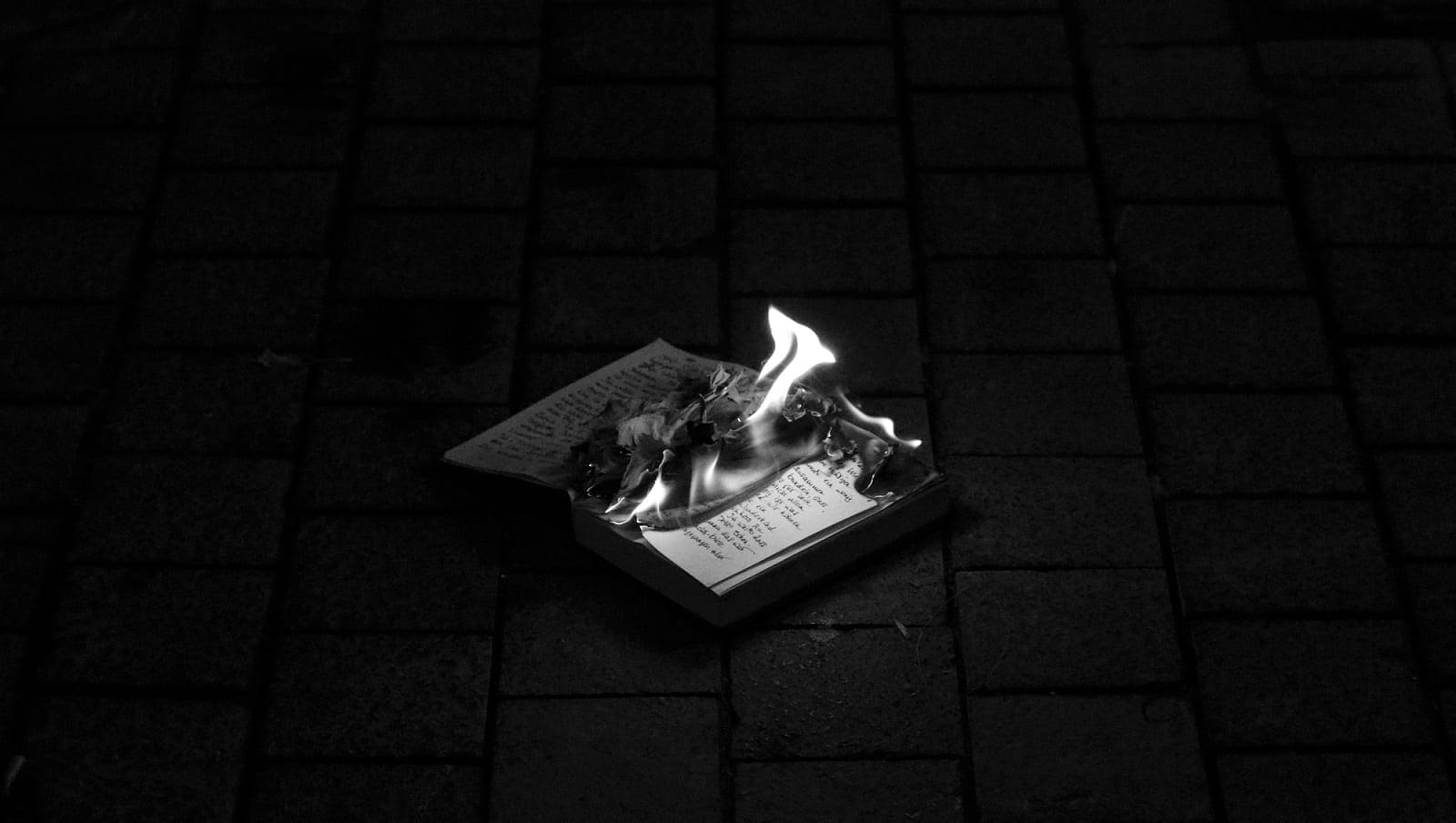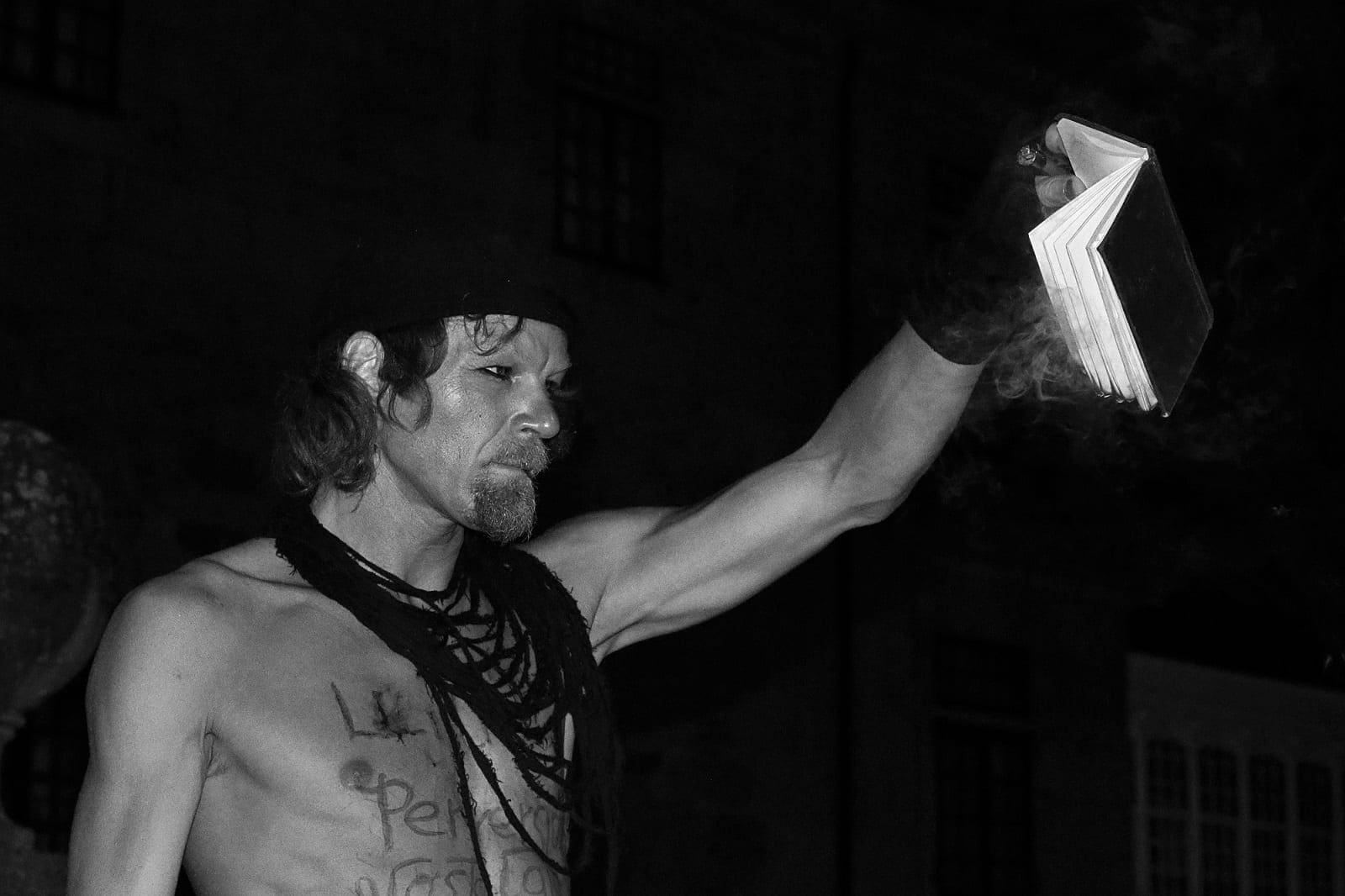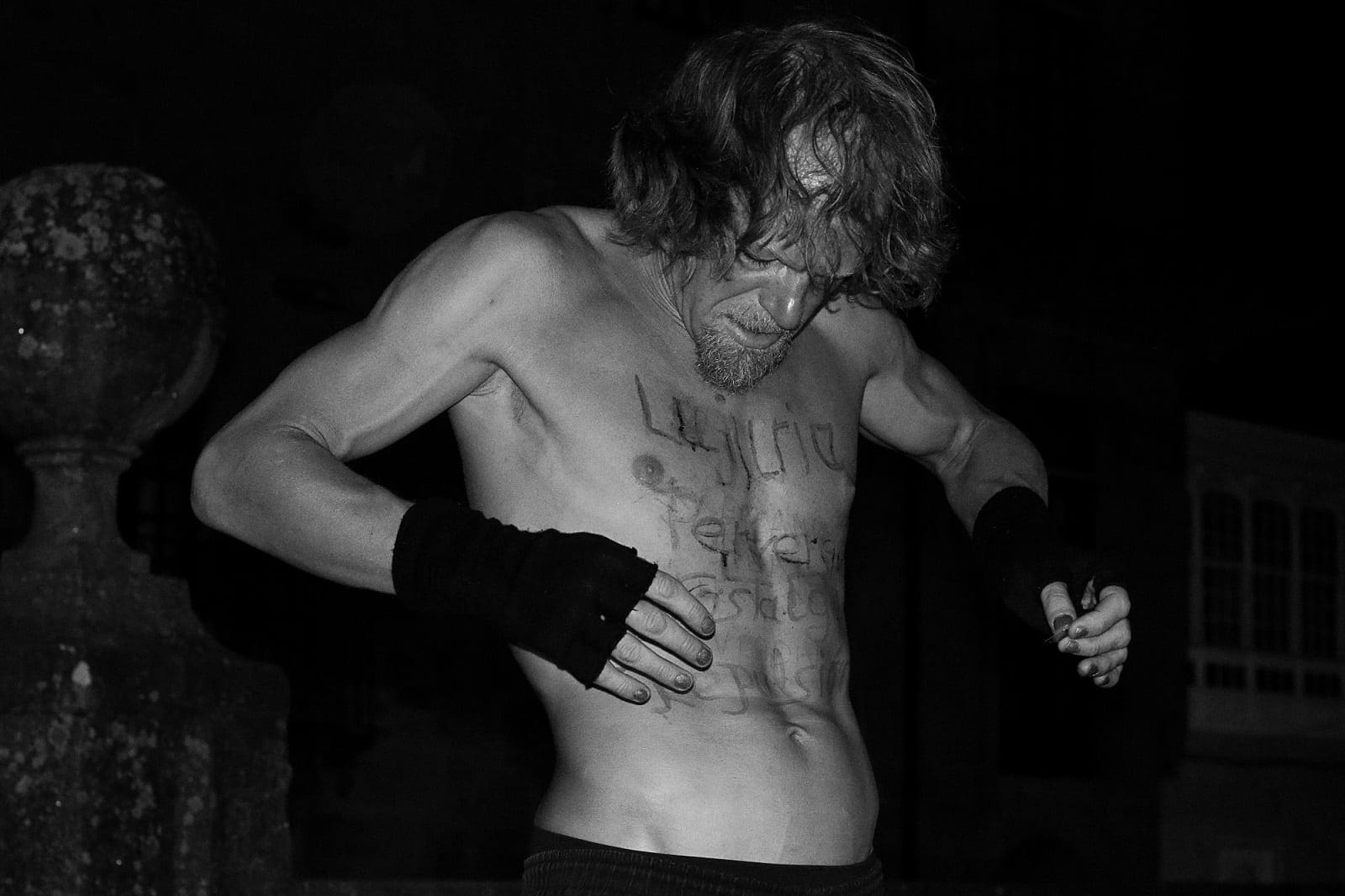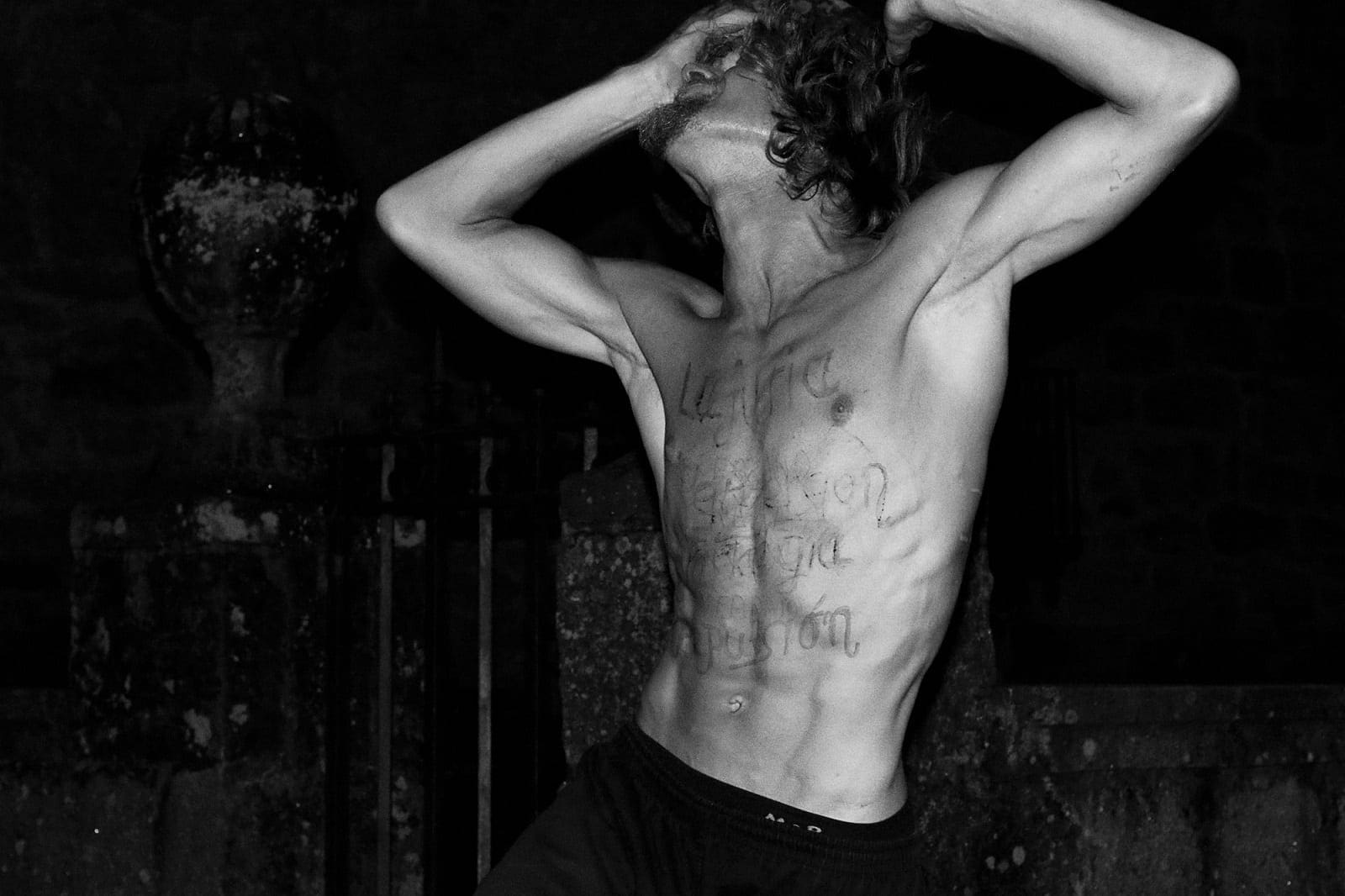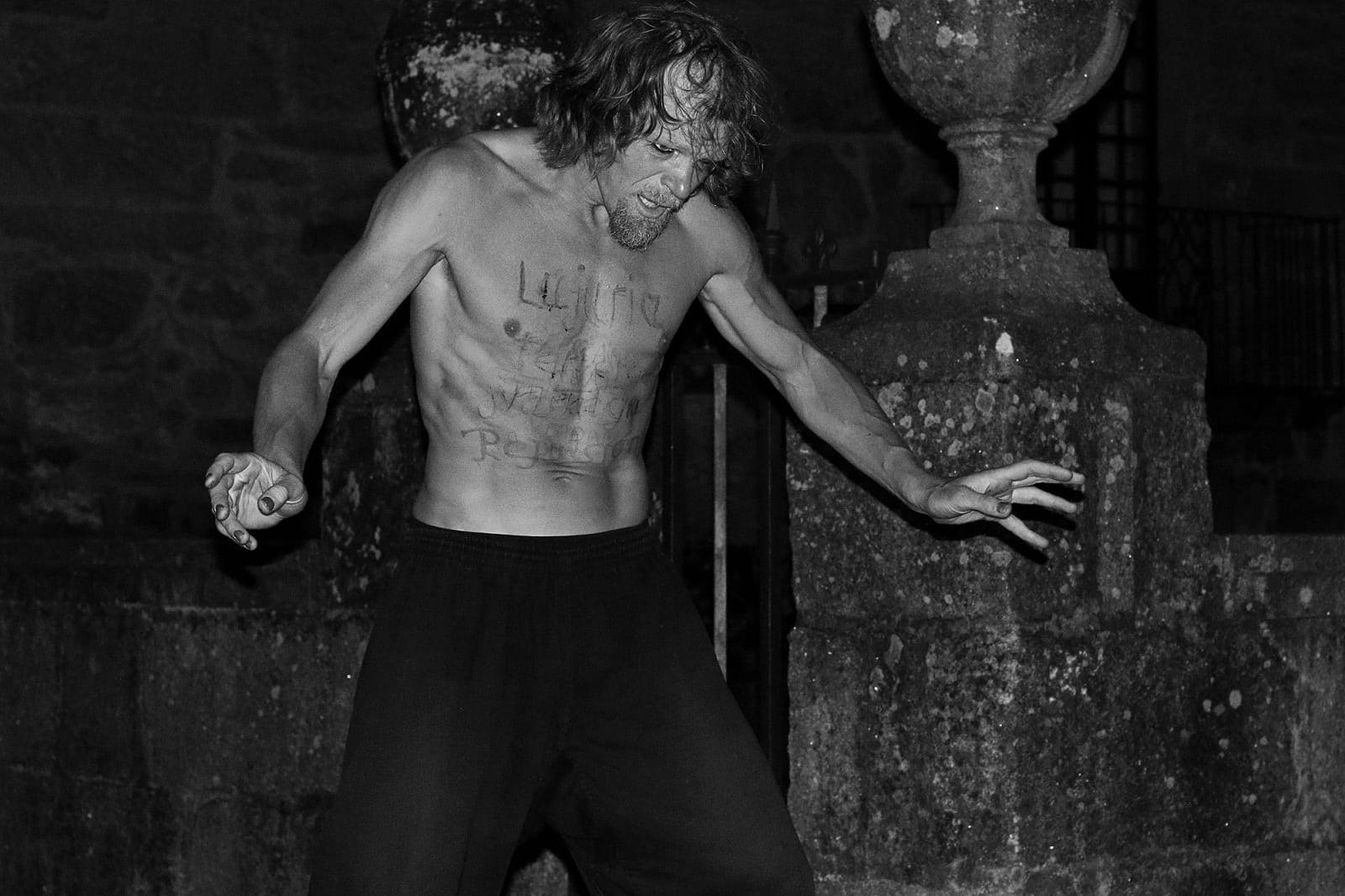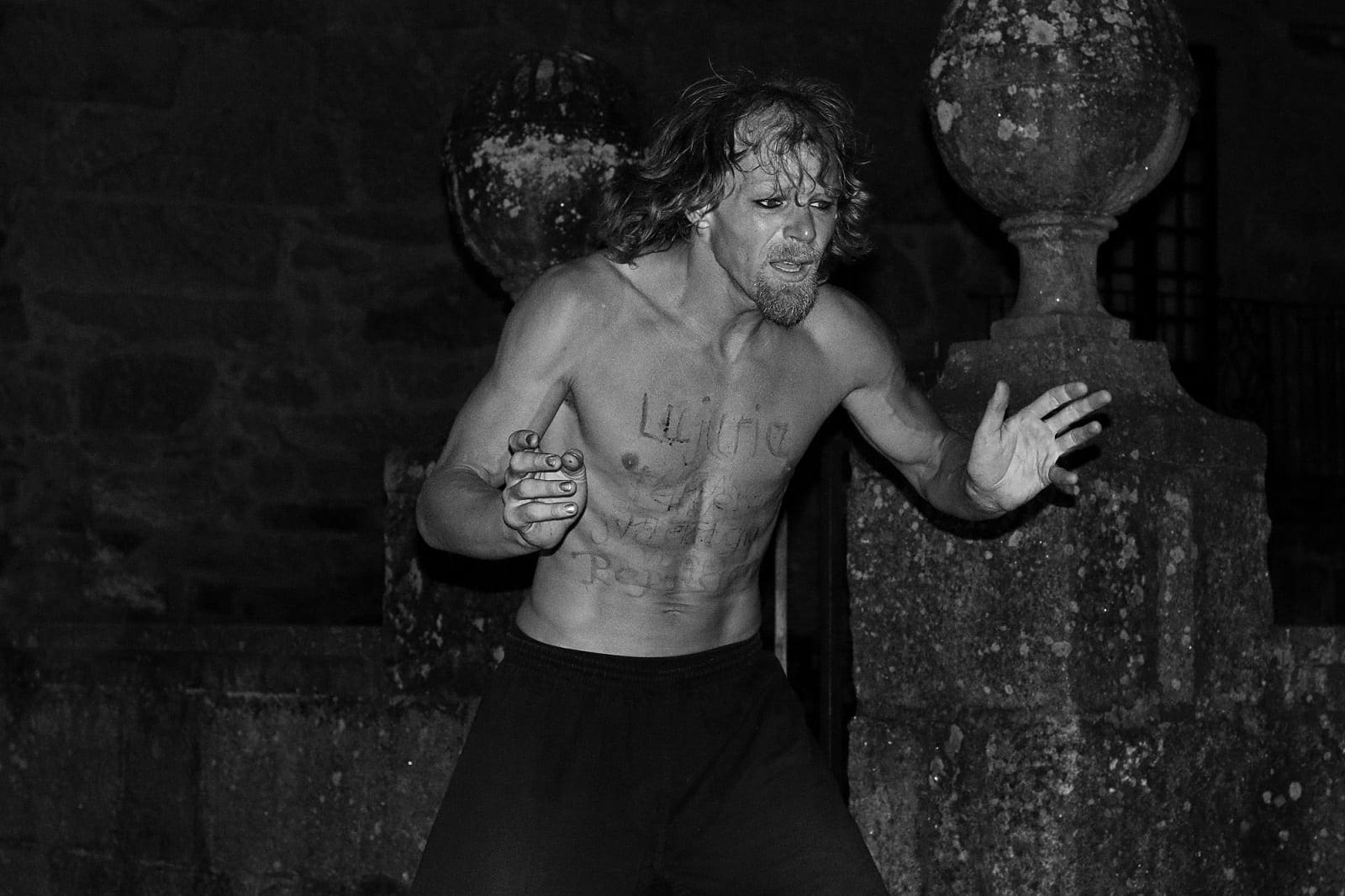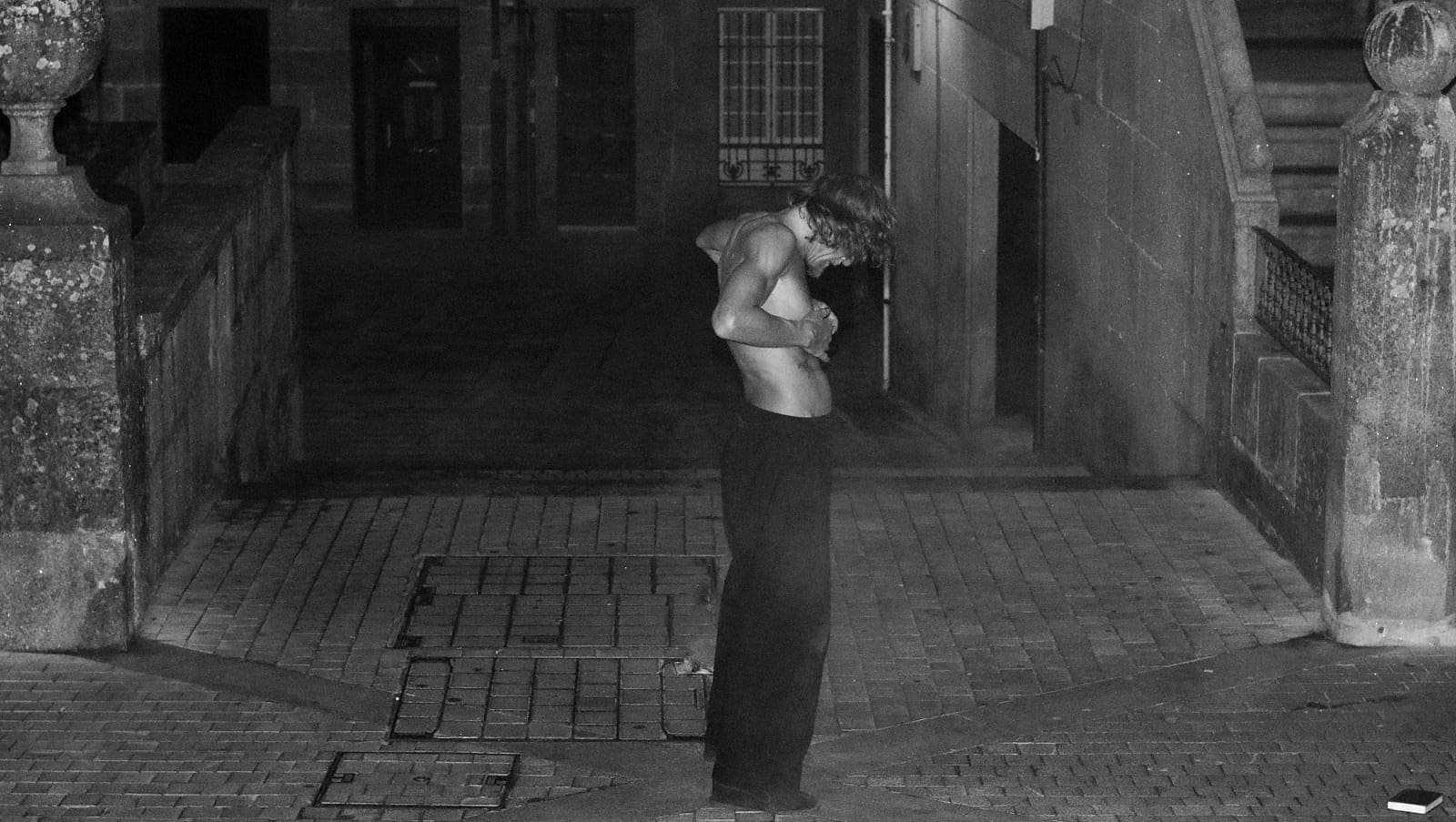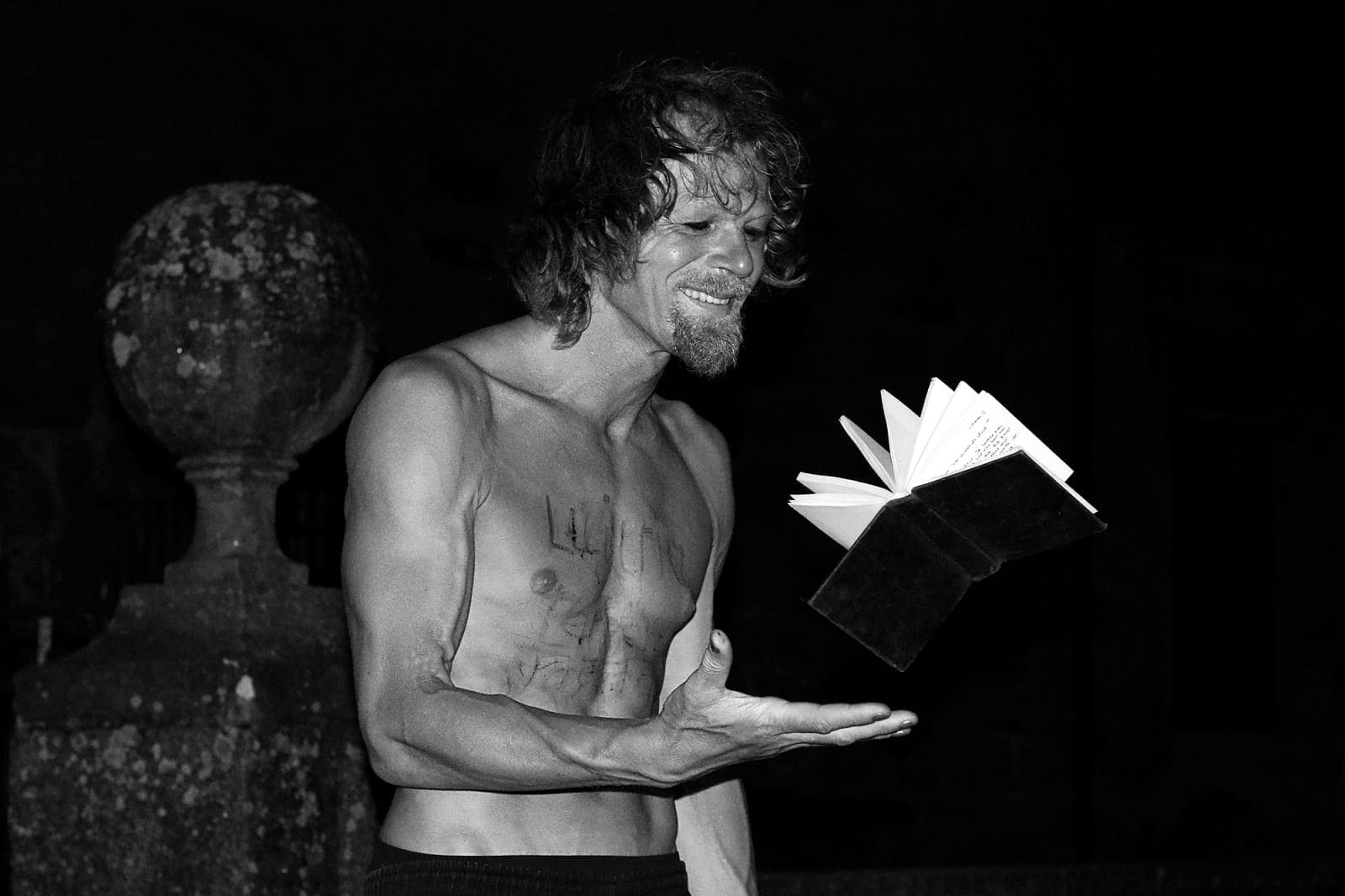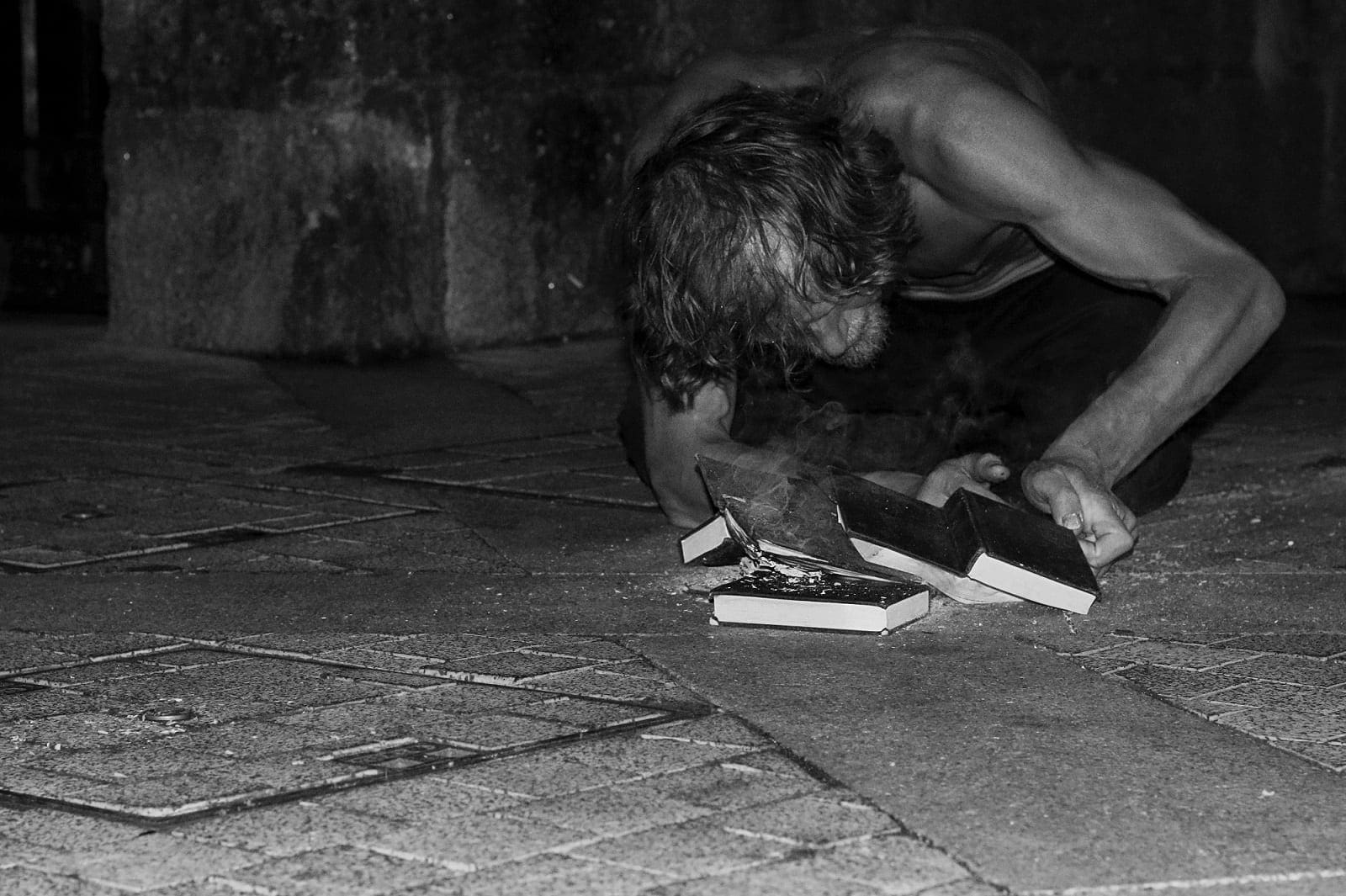 Glass diaries
12/06/16 Pontevedra
Praza da Leña
An intimate play: Night, 4 black books, 4 cornerstones, 4 words and a man inside the primordial space. GABRIEL repeats in about one and a half hours and in four similar acts a sequence of movements: reading aloud, burning, cutting and transcendental dance.
(There is a book Father, a book Mother, a book Edwin, a book GABRIEL).
AUTOMATIC: Das Schwarze Land das mich zur Wüste führte
29. Dezember 2016, Zagora, Marokko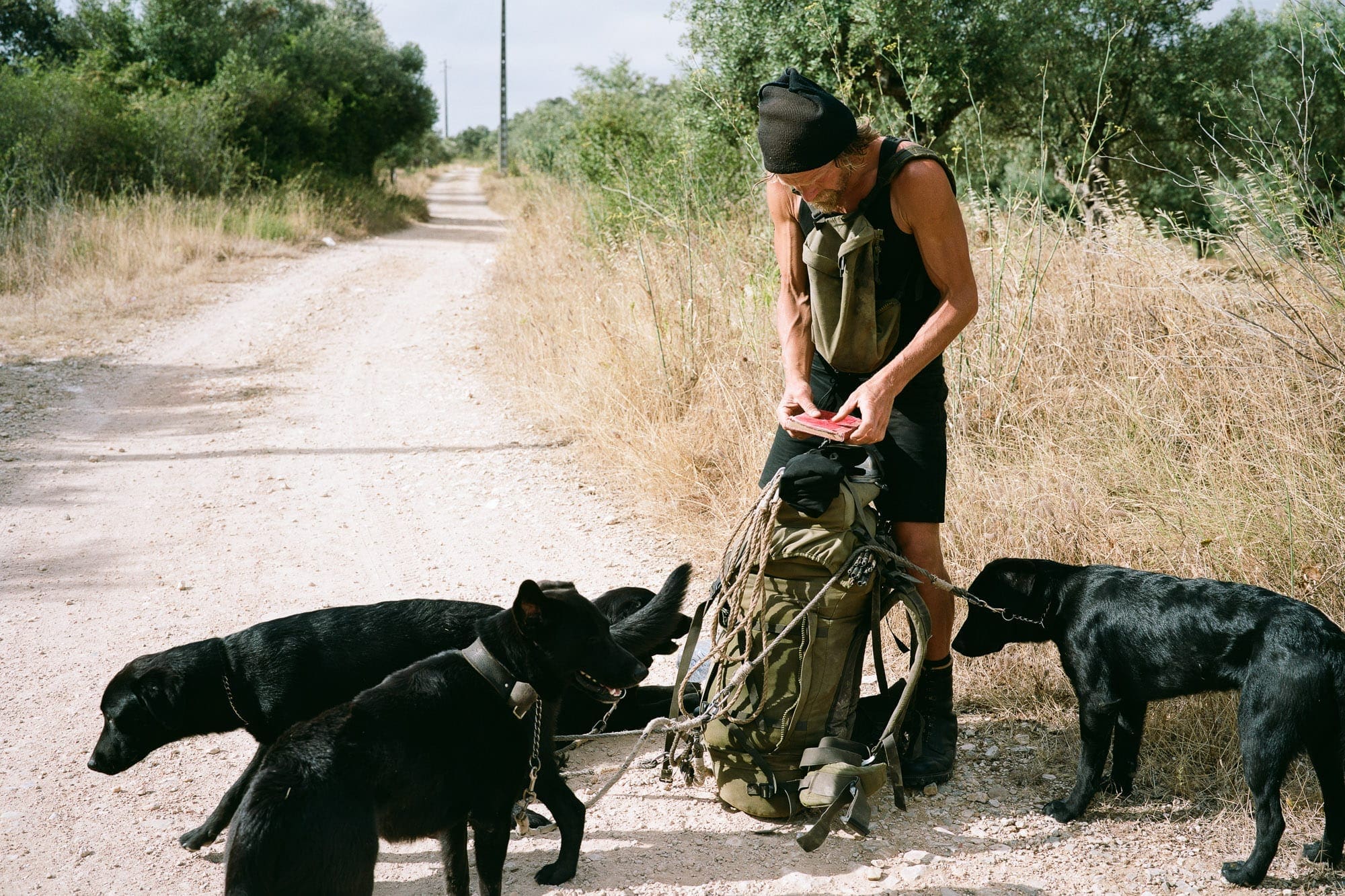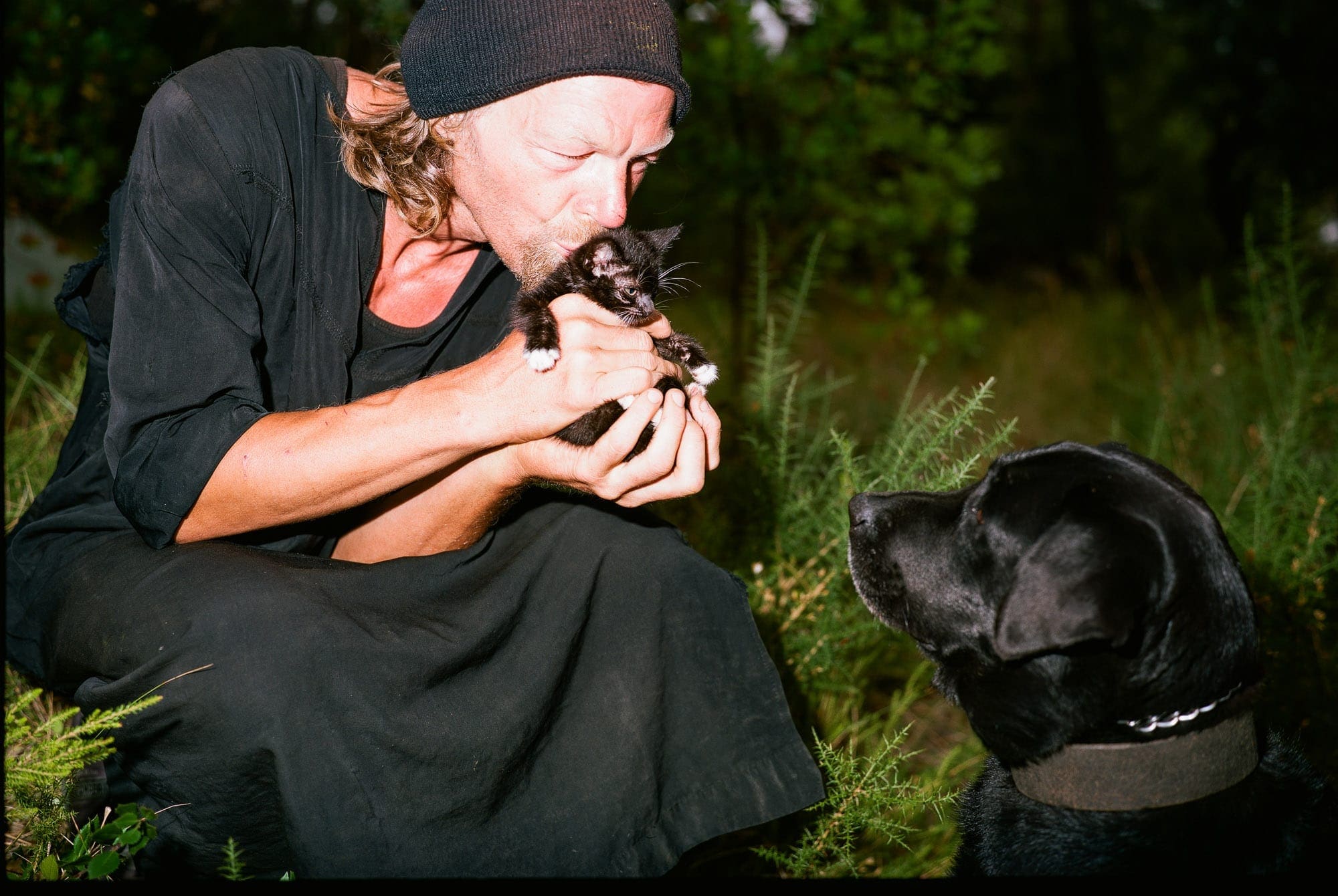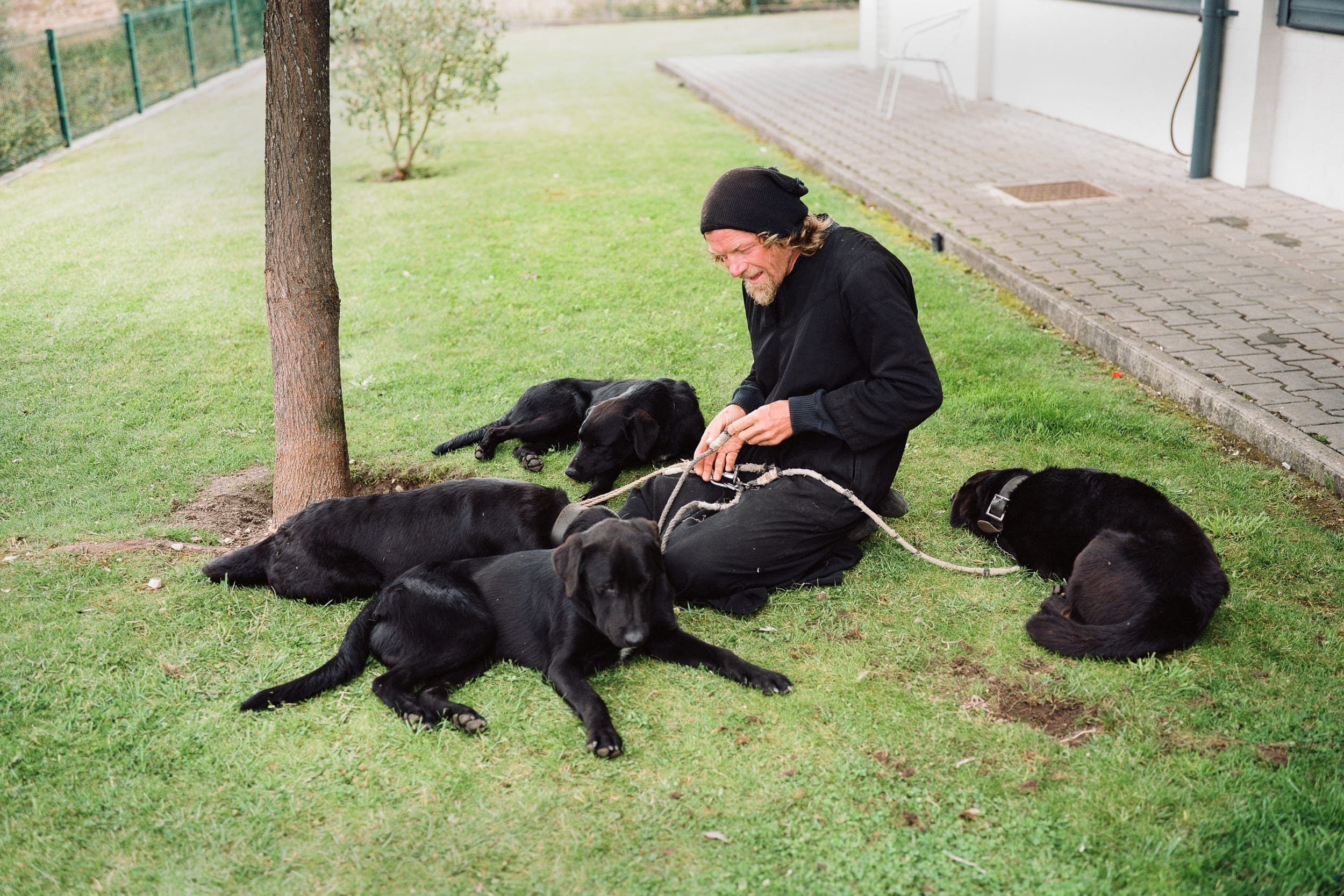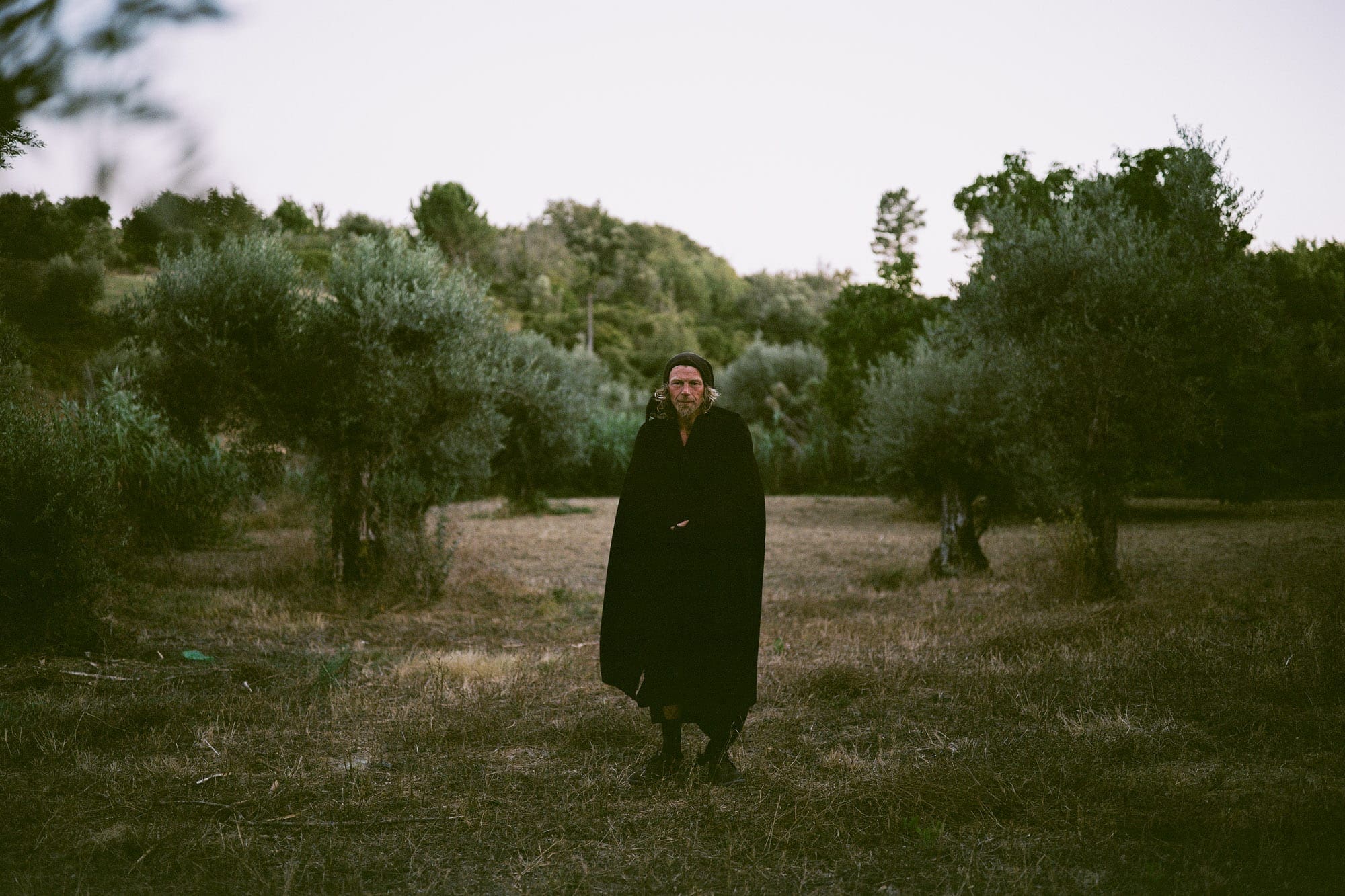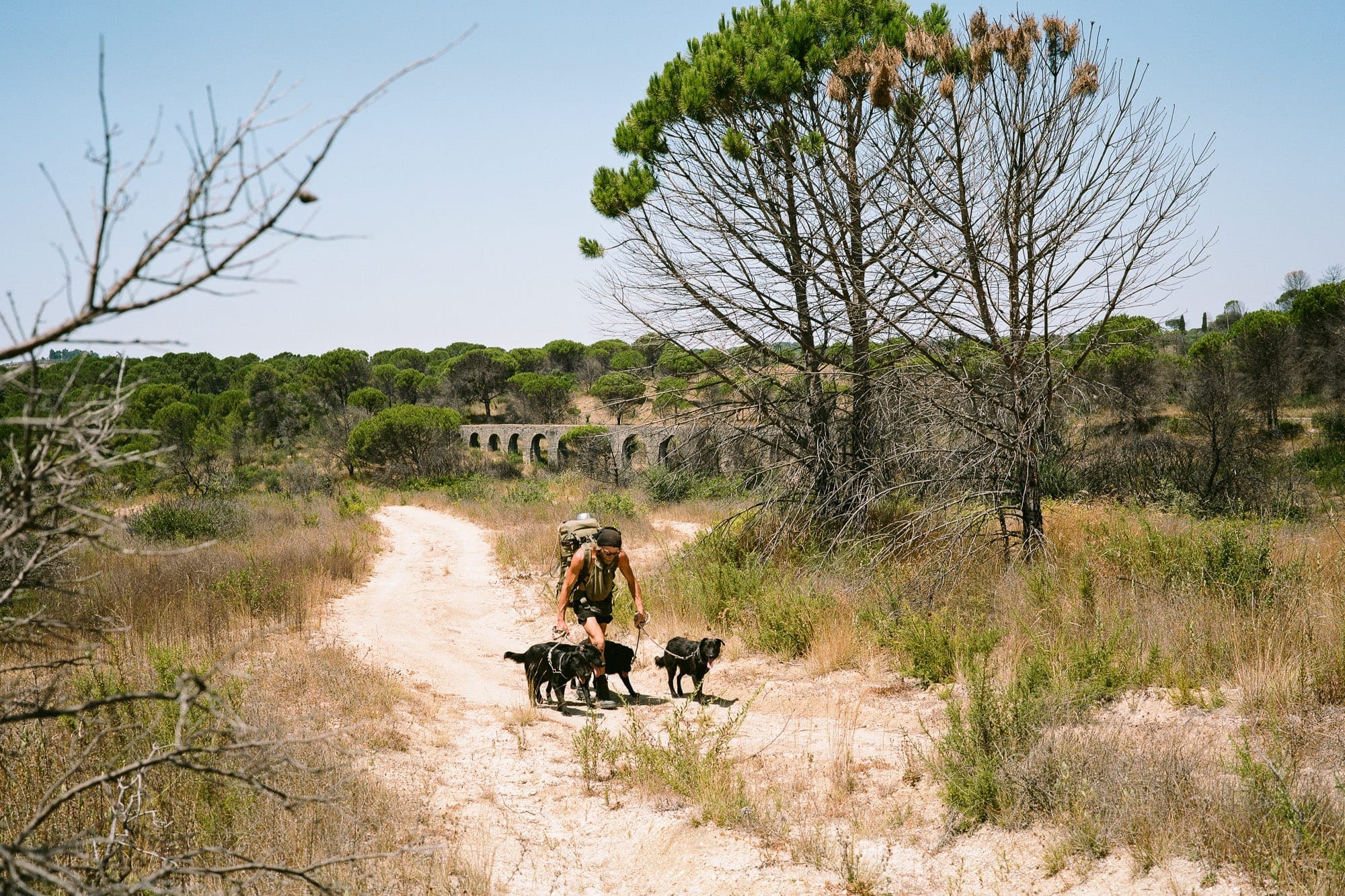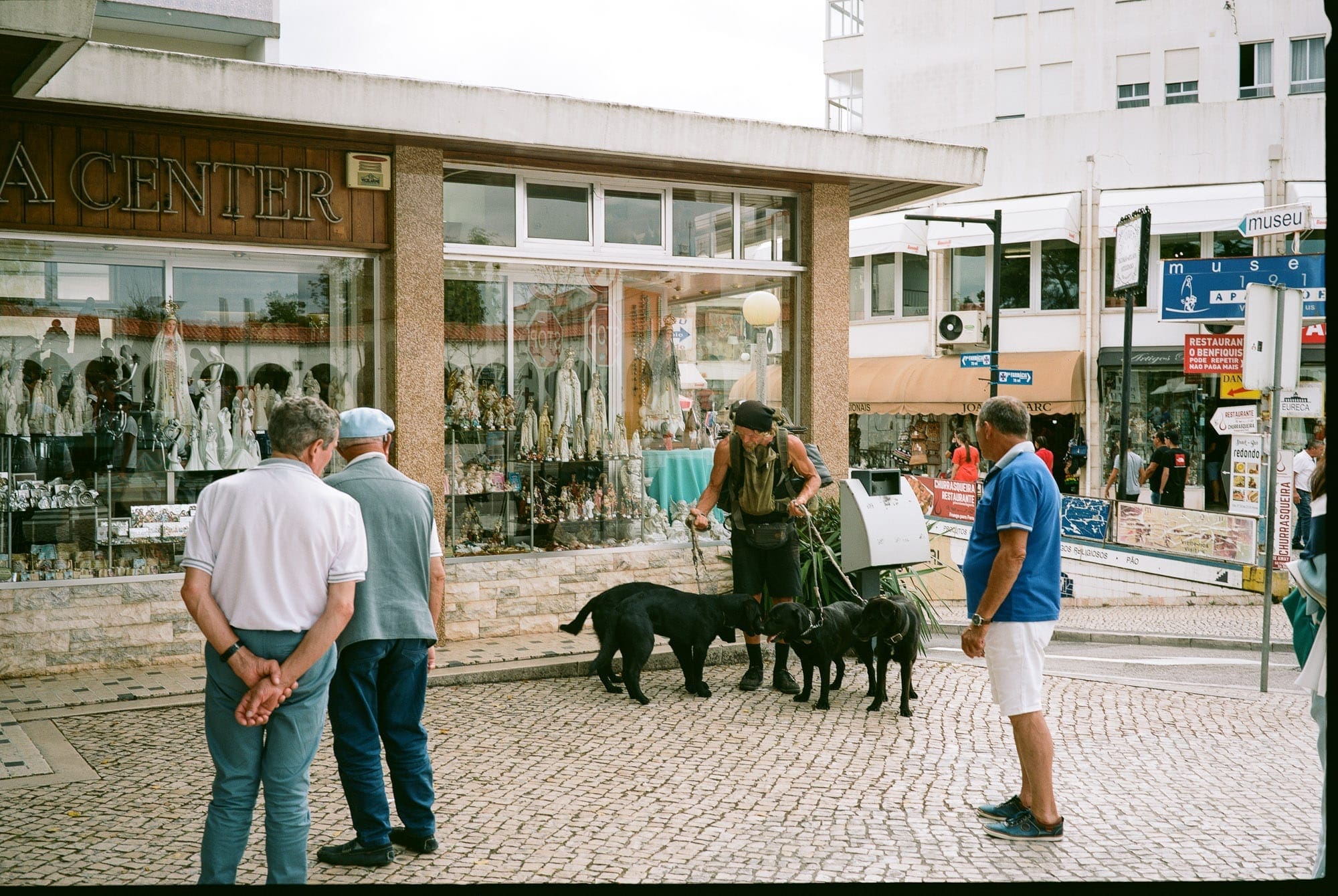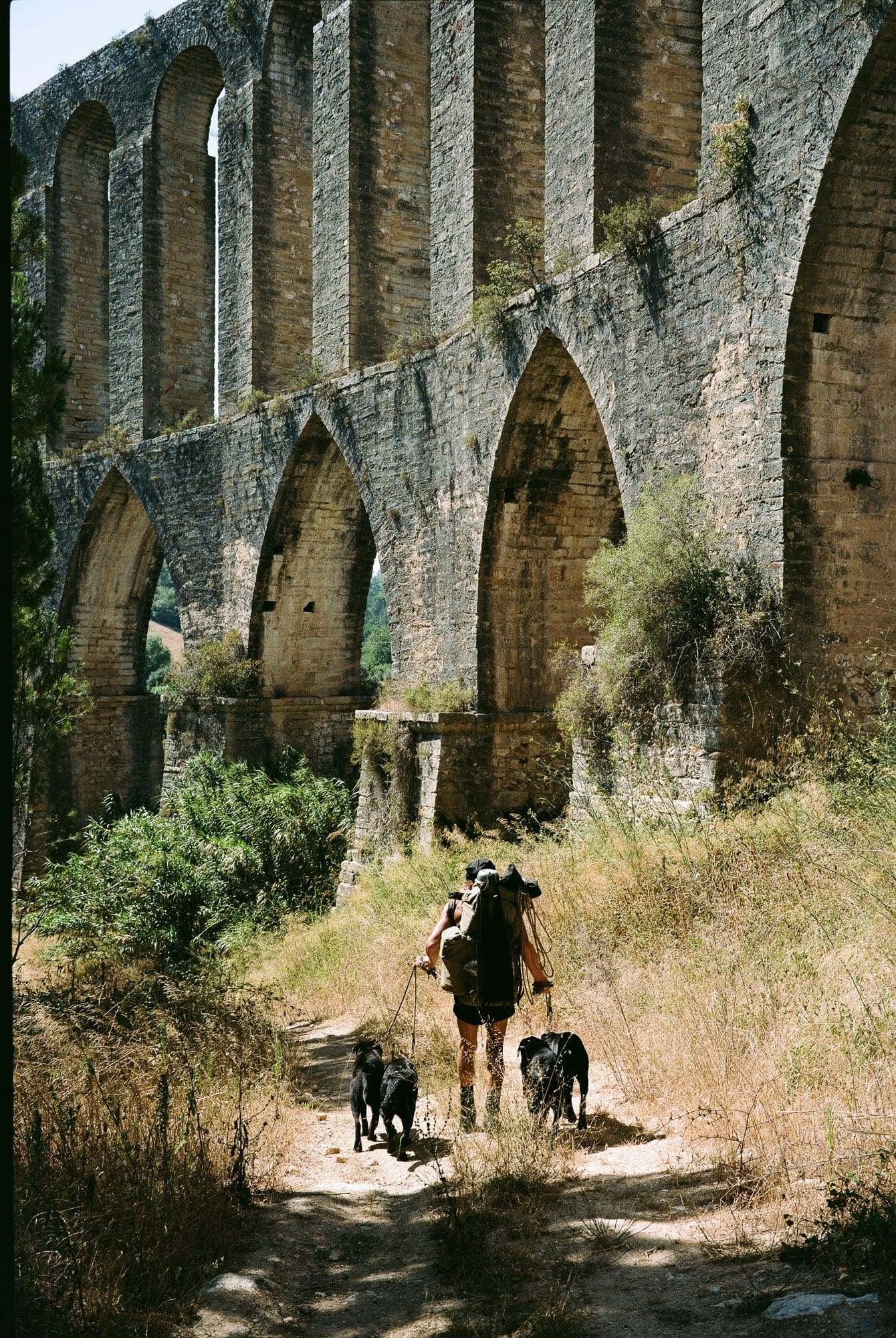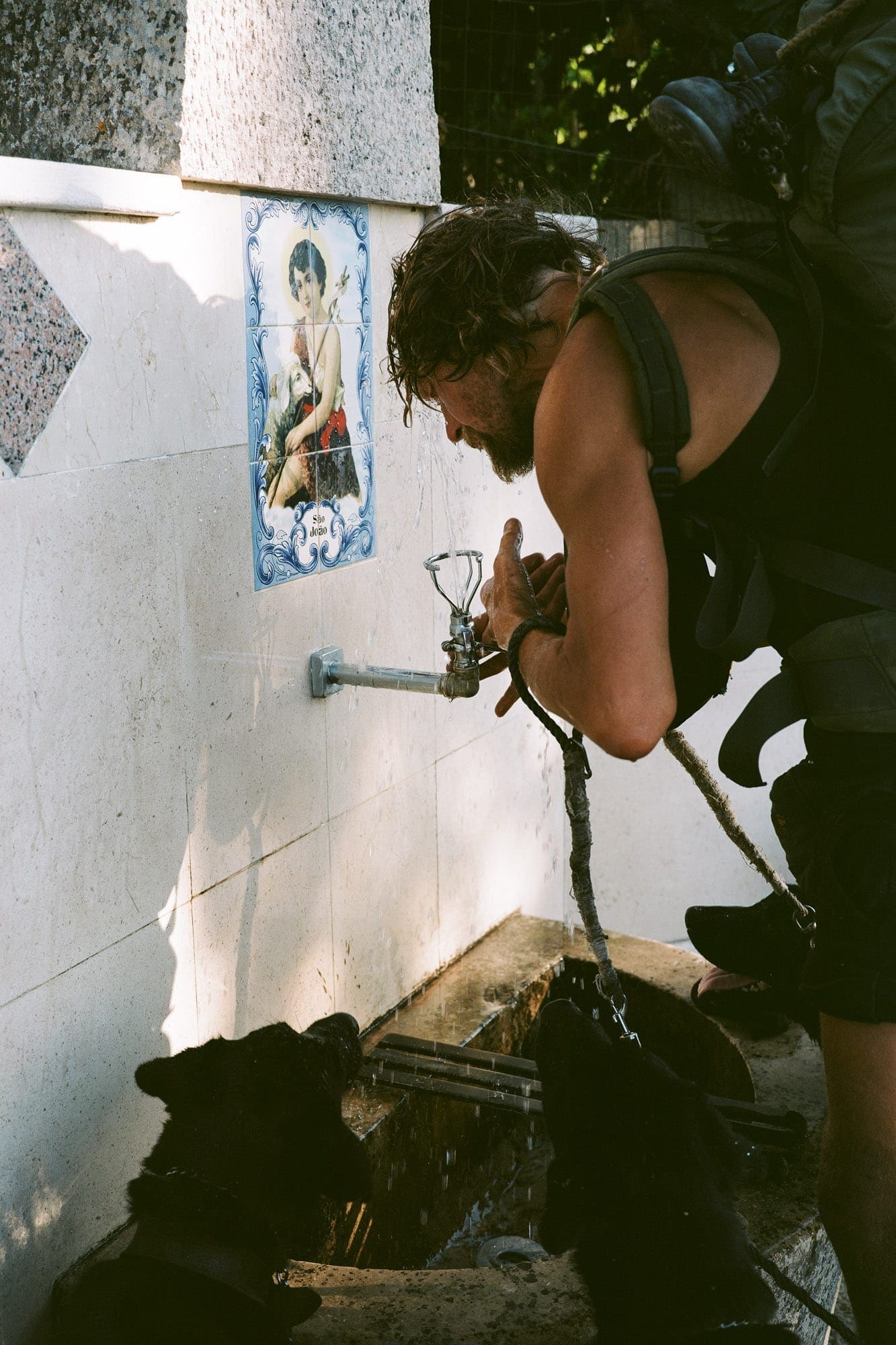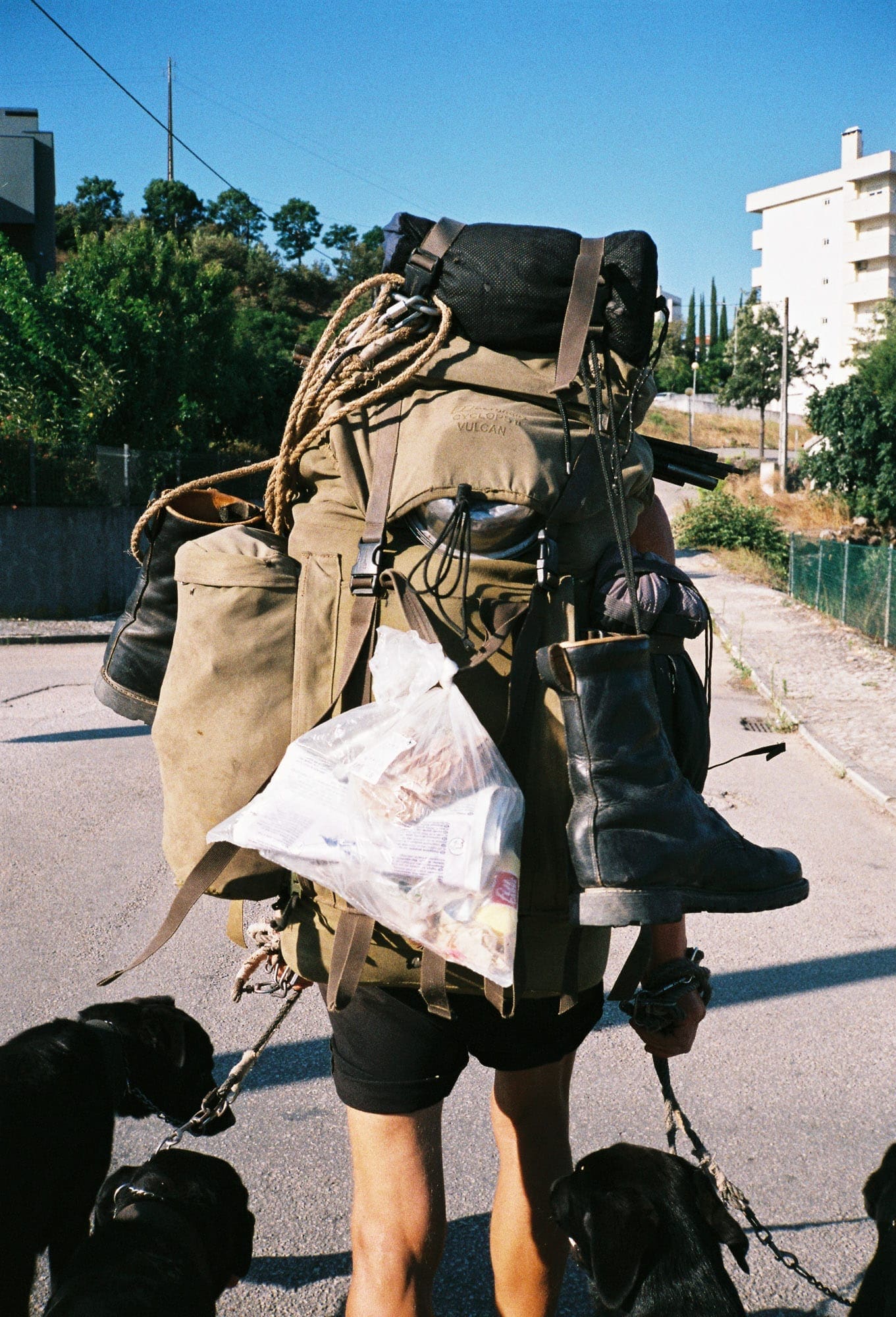 Marianische Antiphonen. Prolog
Marianische Antiphonen I
"Unter deinen Schutz und Schirm fliehen wir, ..."
Marianische Antiphonen II
Zwischenland
Marianische Antiphonen III
Die Hirtenkinder von Portugal.
Lúcia Rosa dos Santos, Jacinta Marto
und Francisco Marto.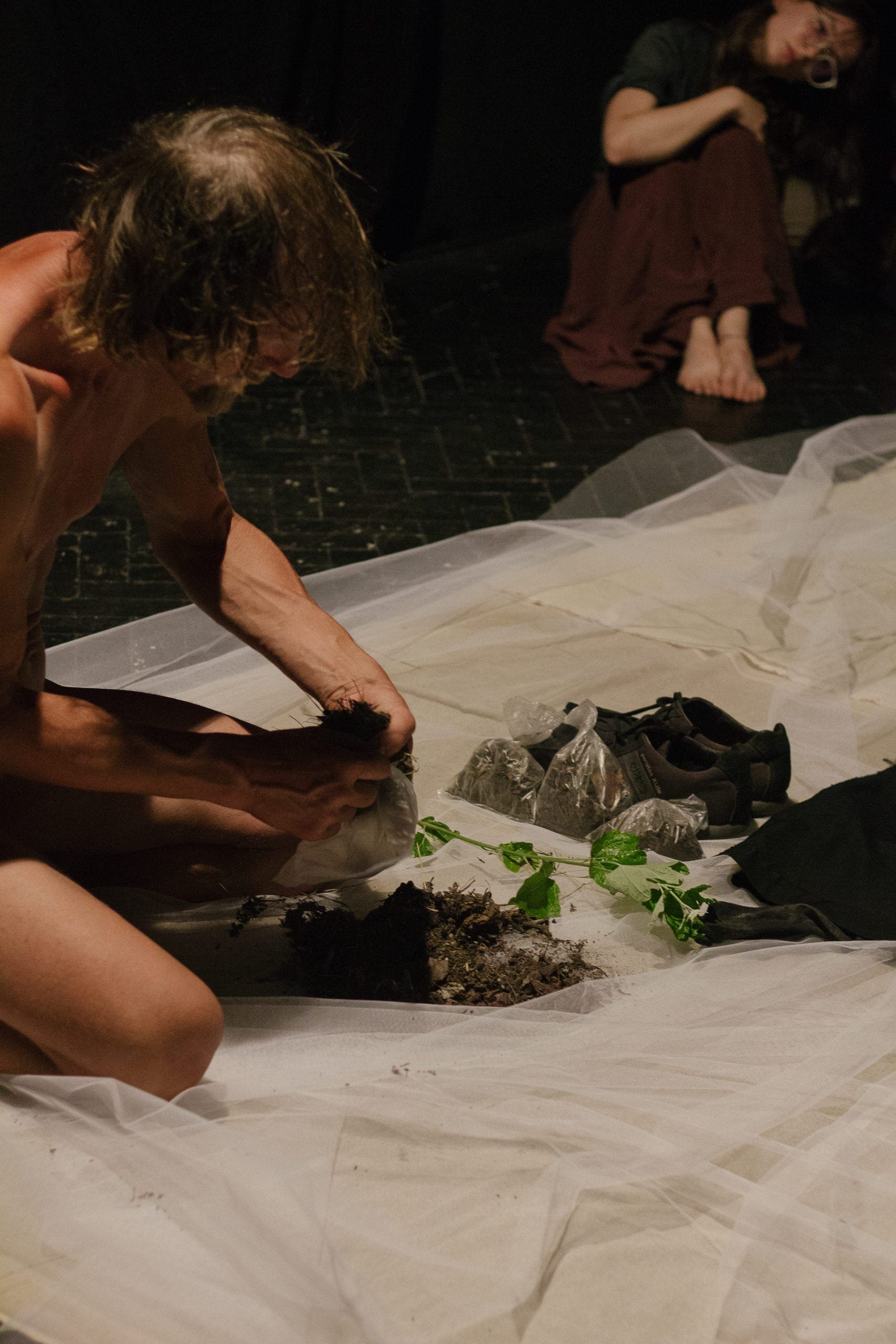 3. Juli 2019, Coimbra, Portugal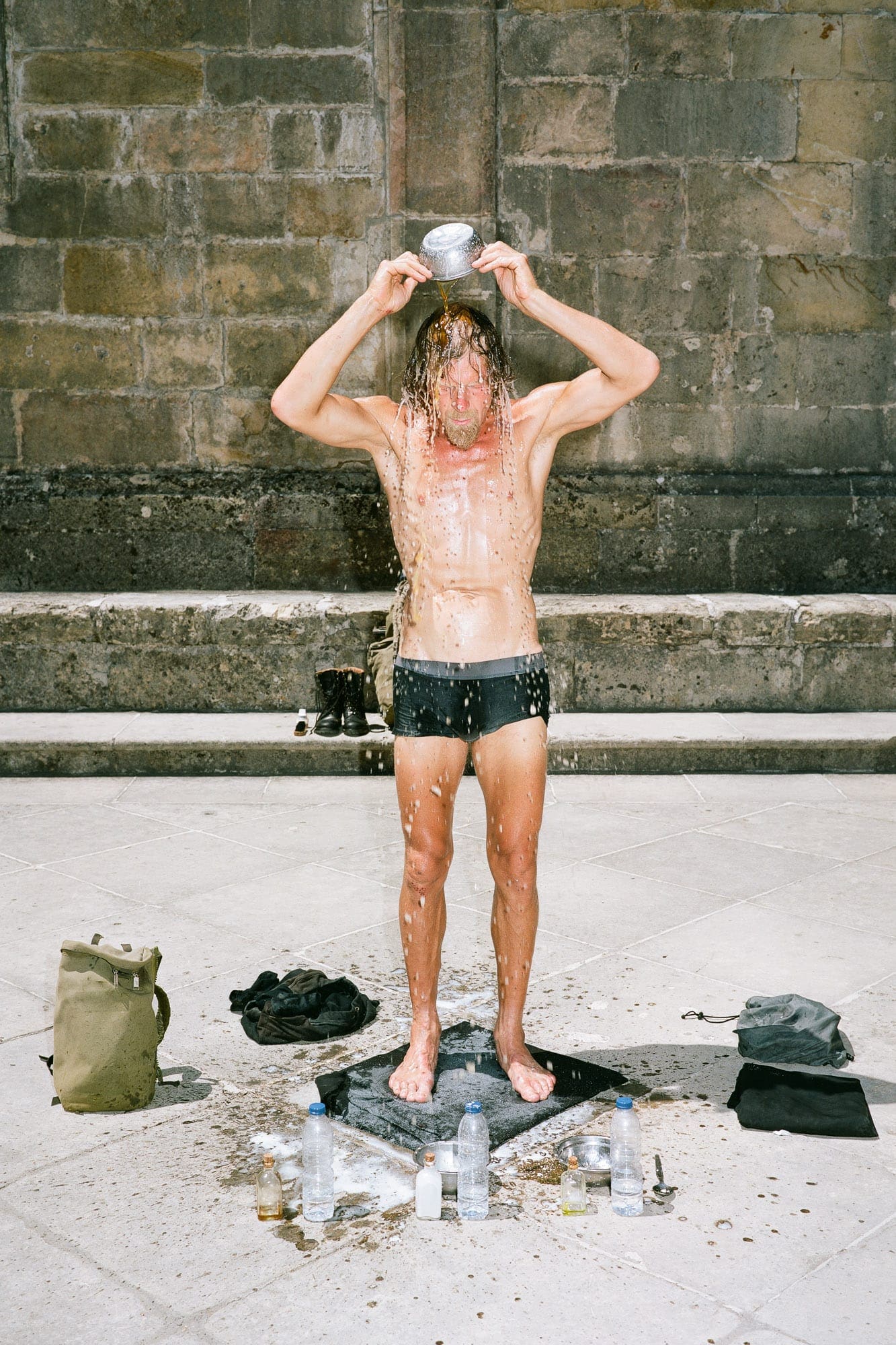 5. August 2019, Tomar, Portugal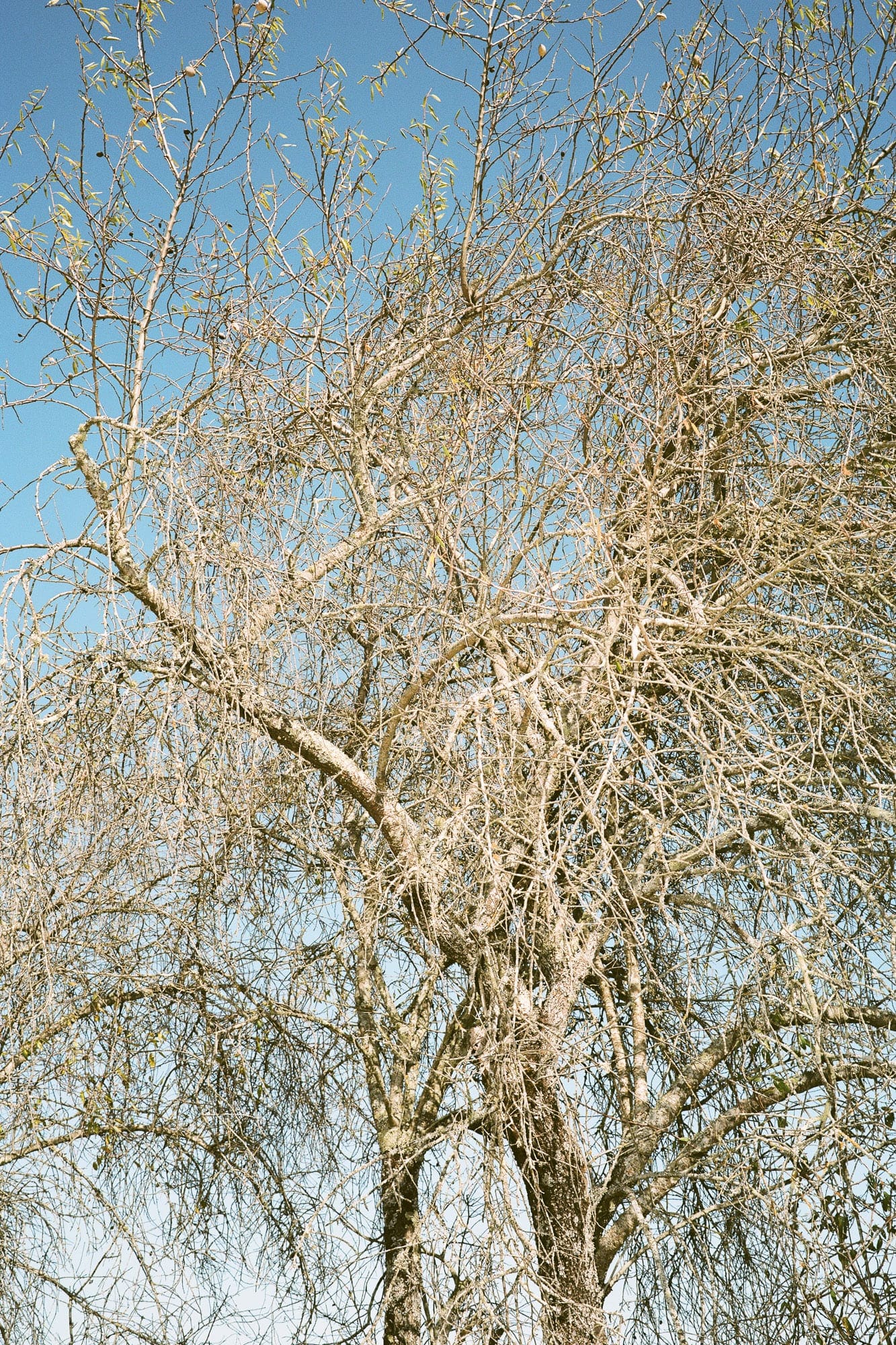 6. August 2019, Zwischen Tomar und Fátima, Portugal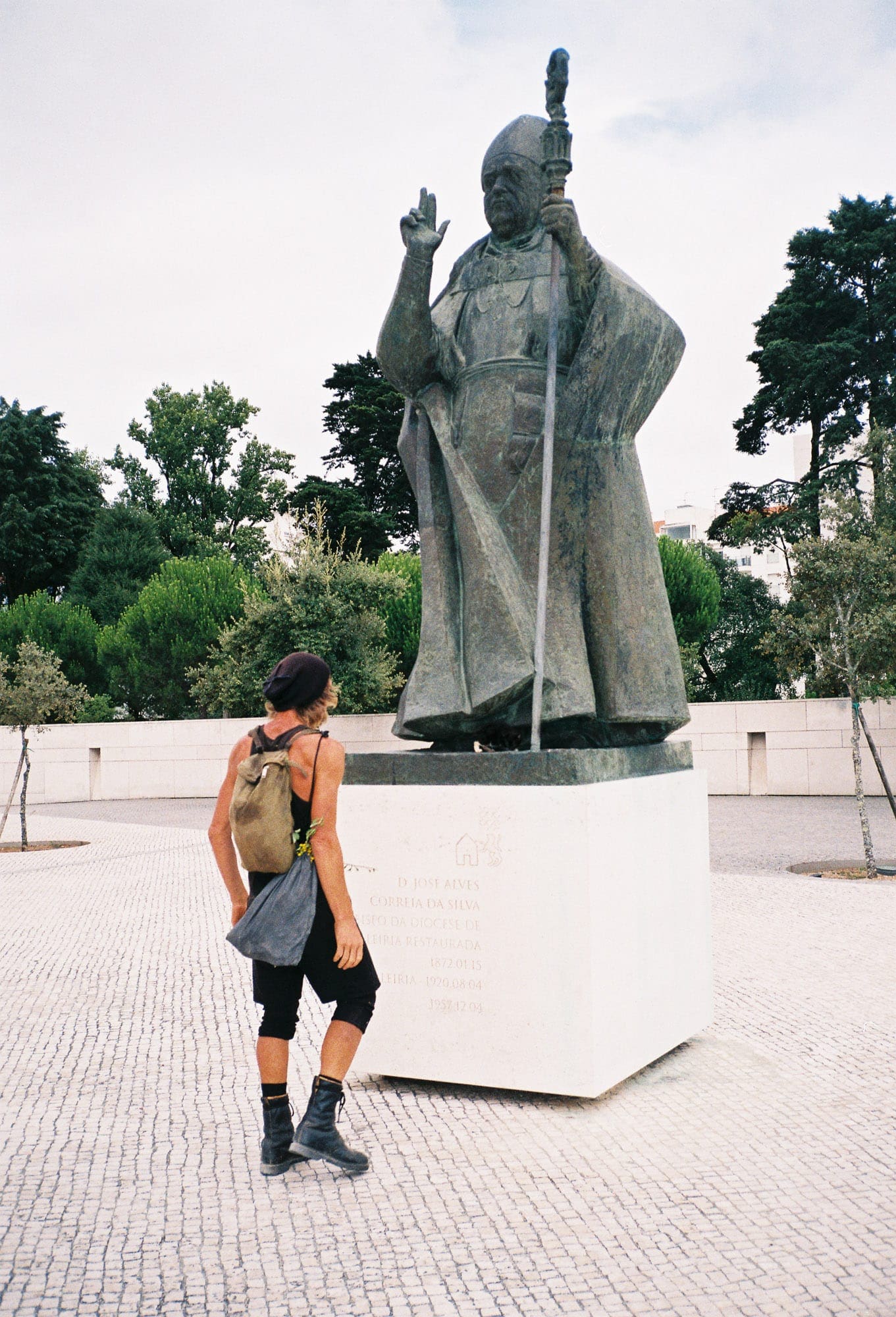 7. August 2019, Al Justrel und Fátima, Portugal
At the beginning of August 2019 the photographer Stefan Hähnel met GABRIEL for the first time and accompanied him on his way. Near and in the Marian pilgrimage place Fatimá he documented the everyday life of the pilgrim as well as the activity of the artist. This resulted in the first three parts of the so-called Marianische Antiphone (Marian Antiphons). The prologue was recorded in July 2019 by the theatre group Mafalda 100km north, in the old university town of Coimbra.