Title unknown
by
Unknown artist (France)
Year
late 19th century
Size
23 × 13 × 13 cm
Material
tin
Price
500€ (inkl. VAT)
Titel unbekannt [Unknown tin Madonna]
Gabriel sees his thinking and acting as strongly inspired by the Imjaslawije movement. This movement has its origins in Russian monasticism and is considered one of the most important reformatory currents of the Orthodox Church in the 20th century. Its core principle states, "The name of God is God himself." Pawel Alexandrowitsch Florenski (1882–1937), one of Imjaslawije's most important representatives, summarized this idea in the following words, "But at that time I grasped the thought that was fundamental for my later world view, namely that in the name the thing named, in the symbol the symbolised, in the representation the reality of the represented is present, and that therefore the symbol is the symbolised."2 These thoughts were later formulated in analytical philosophy – with a completely different aim – in the succession of Searle and Wittgenstein.
For Gabriel, the presence of the two Madonna figures in the exhibition means that they also evoke a real presence of the represented. Or are, at least potentially, able to evoke it. We encounter the Mother of God in two different modes. Two heroine figurines.
The lettering at the foot of the Madonna figure, which sits enthroned on a wooden wall console, reads ND de LOURDES. This stands for 'Notre Dame de Lourdes'. The found Madonna, created by an unknown French artist, thus points to Lourdes, the second largest Marian pilgrimage site in Europe after Fátima. Lourdes was founded about seventy years earlier than Fátima, also after an apparition of Mary appeared. Gabriel alludes to this recurring phenomenon by doubling the figures of the Madonna as well as the thematization of Lourdes itself. This takes shape in a French statue of the Virgin Mary from the late 19th century situated on an ornate pedestal, on the front of which the Lamb of God is encased in a wreath of rays. This figure seems to be in motion. Her hands clasped devoutly, nothing abject emanates from her. Above all, beauty, grace and dignity.
Other works of art in the exhibition
Artist GABRIEL & Julian M. H. Schindele
Name Zwei Antlitze – Die Wegkapellen-Madonna und die ephesische Artemis
Size 67 × 21 × 15 cm / 29 × 18 cm
Year 2020
Artist GABRIEL & Julian M. H. Schindele
Name Marianische Antiphonen I (Tafel)
Size 80 × 120 cm
Year 2020
Artist GABRIEL & Julian M. H. Schindele
Name Zwei Autoren: Feldarbeiter – Hausarbeiter
Size 111 × 38 × 50 cm
Year 2020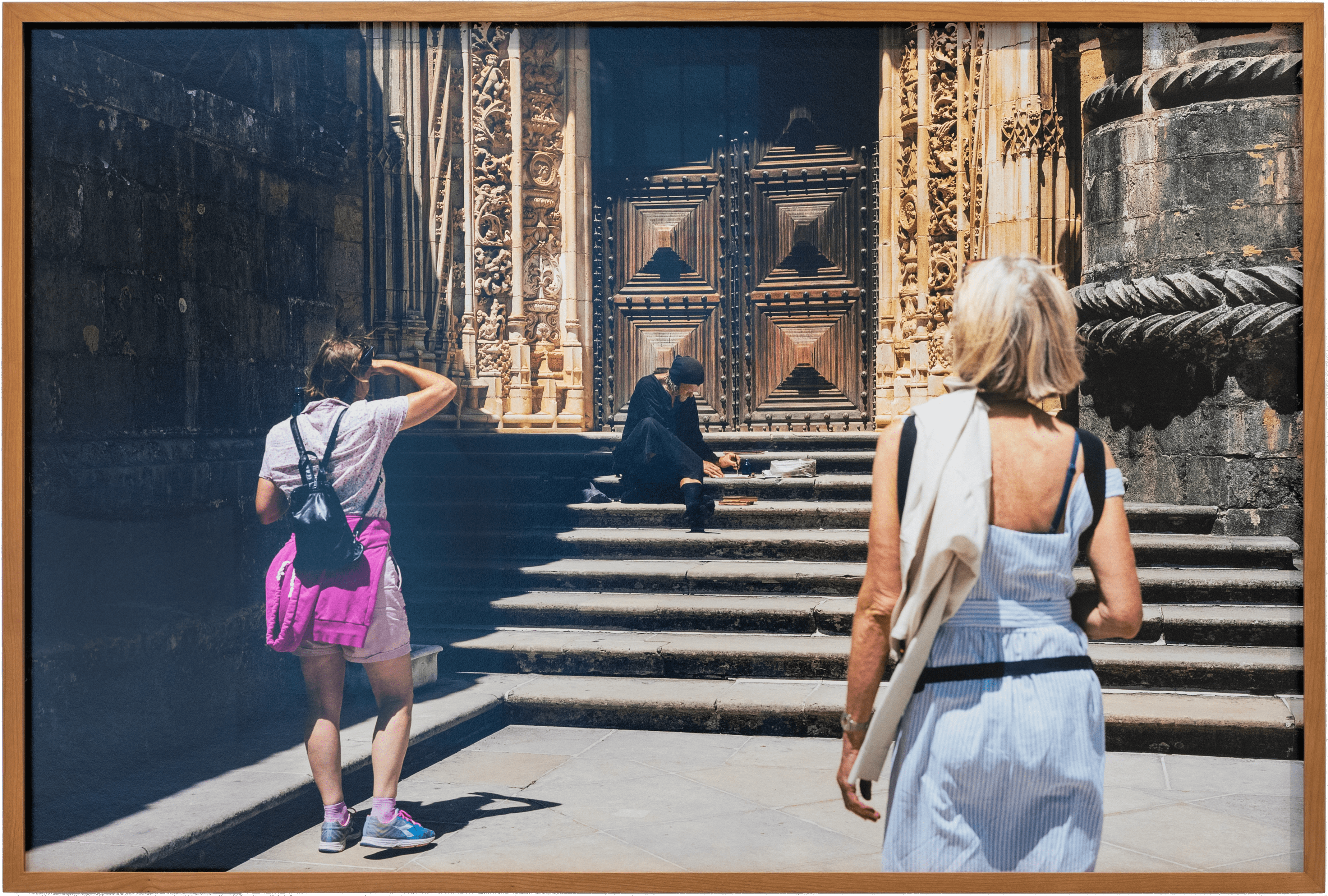 Artist GABRIEL
Name MA I – Die geleitete Feder
Size 80 × 120 cm
Year 2019
Artist GABRIEL
Name Urraum Altar & Die Dritte Waschung oder die Honigtaufe (tools)
Size 20 × 50 × 50 cm
Year 2017-2019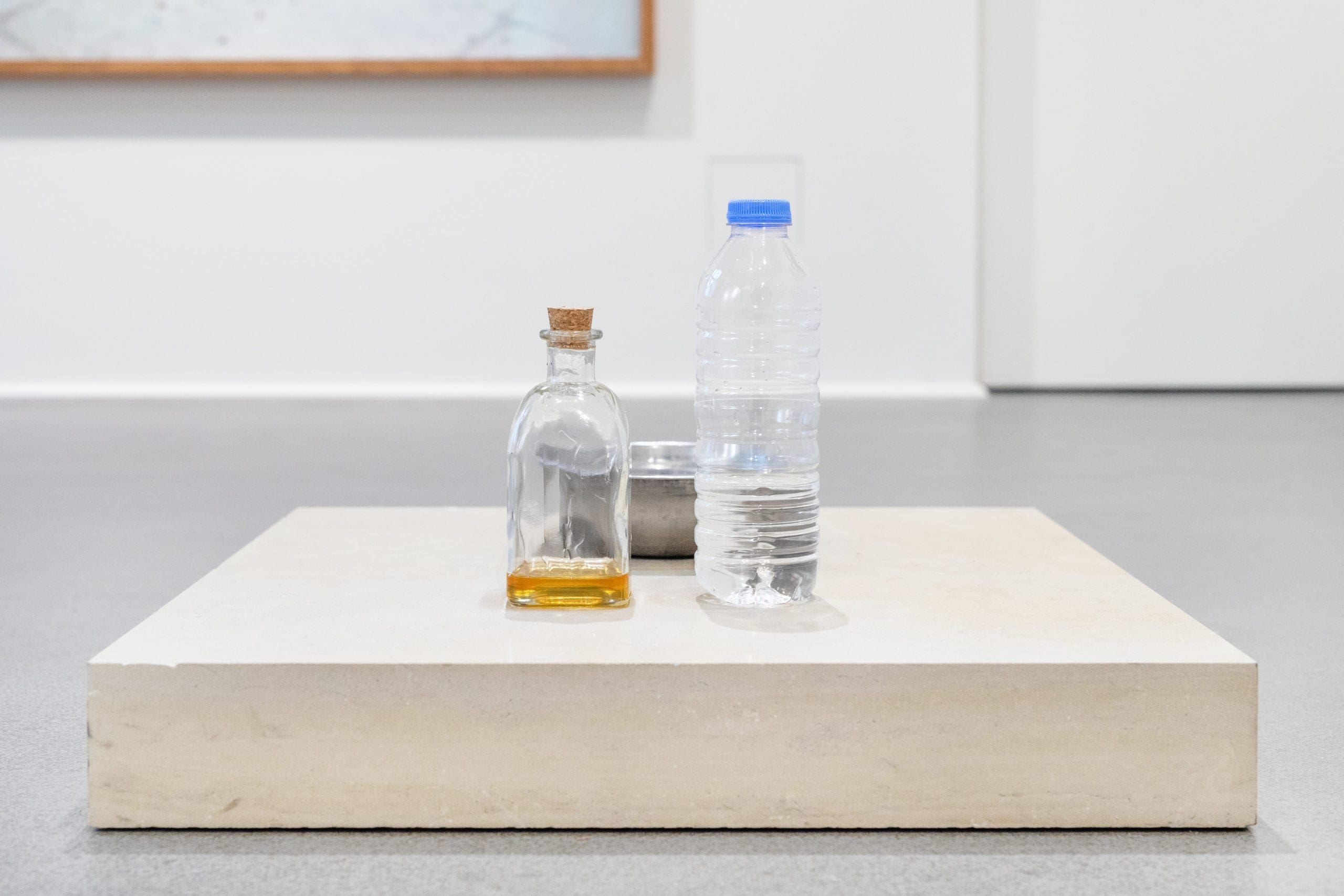 Artist GABRIEL
Name MA I – Die Dritte Waschung oder die Honigtaufe
Size 200 × 135 cm
Year 2019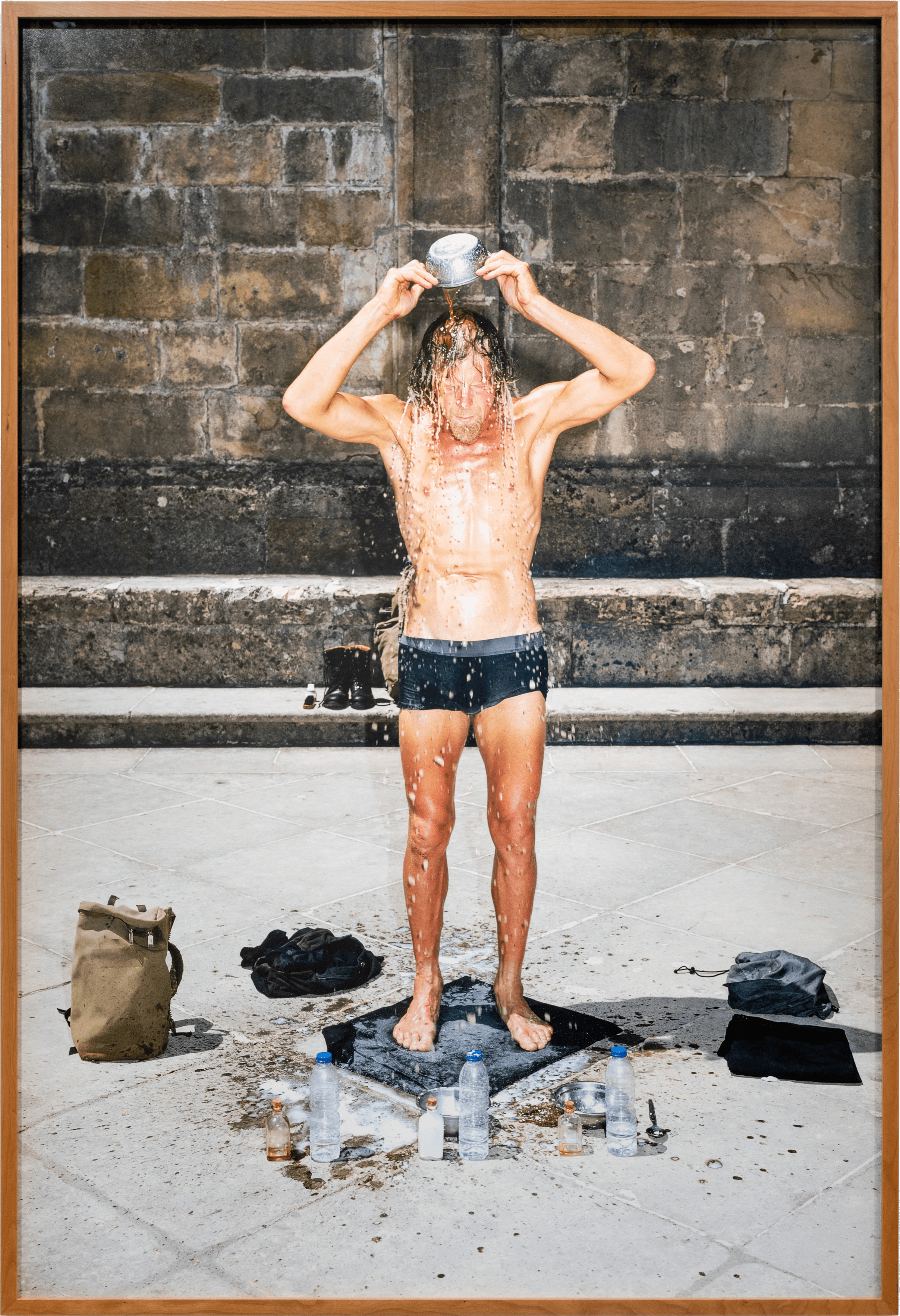 Artist GABRIEL
Name Die Pflanze homo absconditus
Size 175 × 31 × 31 cm
Year 2020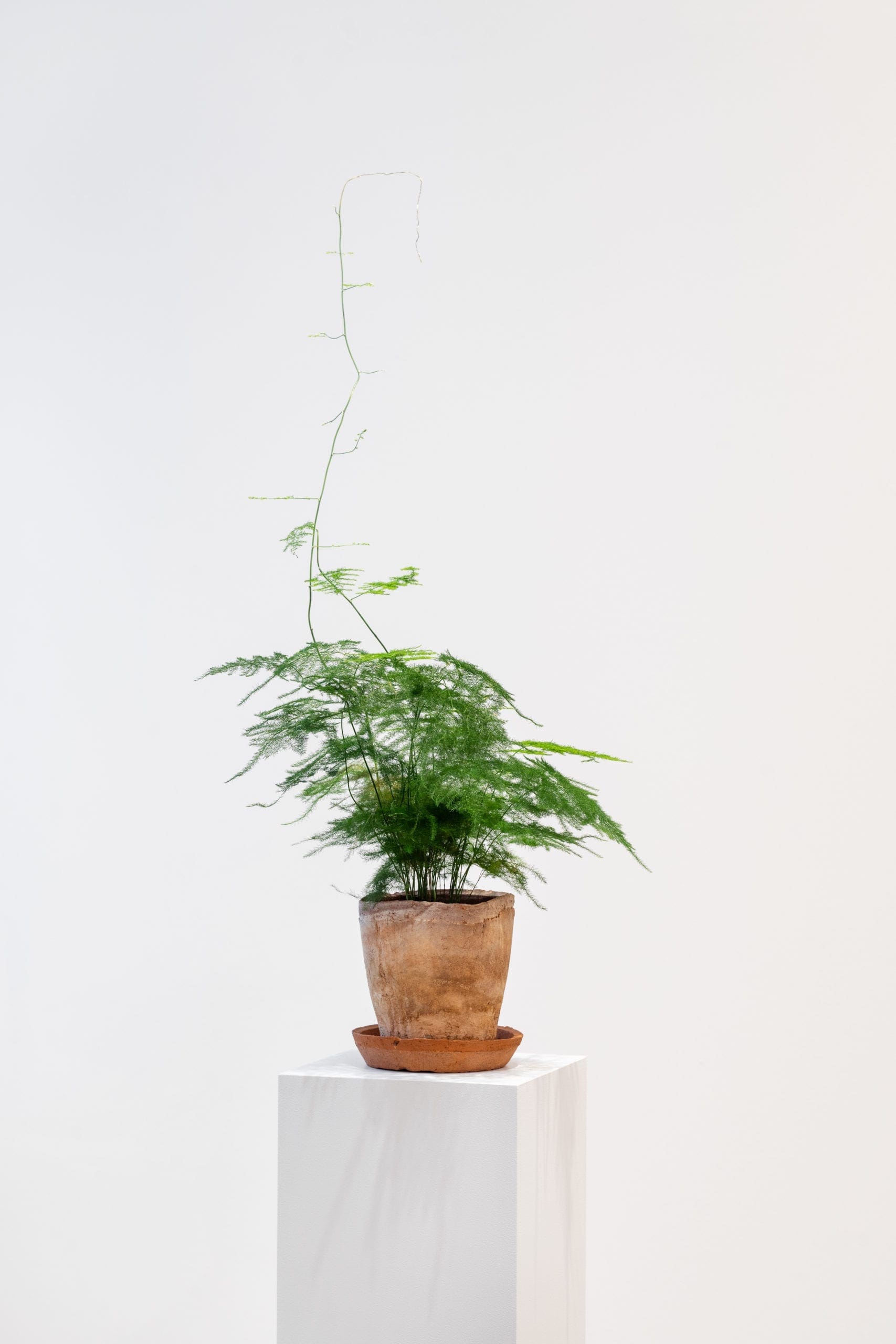 Artist GABRIEL & Julian M. H. Schindele
Name Paar #11: 1968–2019 (tools)
Size 24 × 25 × 33 cm
Year 1968–2019
Artist GABRIEL & Julian M. H. Schindele
Name Karte I – 15.9.2015–7.8.2019
Size 54 × 97 cm
Year 2019
Artist Unknown artist (France)
Name Title unknown
Size 23 × 13 × 13 cm
Year late 19th century