GABRIEL
GABRIEL is a figure of the performance and concept artist Edwin William Moes.
Born in Rotterdam in 1971, the artist has been working with this character since 2005.
From 2005 to 2014, the Gesamtkunstwerk BOUND formed the center of his work. This undertaking, consisting of several rooms and houses, has been largely destroyed. It is located in the medieval town of Melsungen at the river Fulda.
The artist set off as a pilgrim on 15 September 2015. His wanderings lead him to the three great Christian pilgrimage routes of Santiago de Compostelas, Romes and Jerusalems. Highlights of the journey are the so-called performative narratives. Closely linked stories; symbols, gestures and narrative sequences from the sphere of the sacred and 'real' history.
The border between fantasy, staging, authenticity and drama becomes blurred.
Artist GABRIEL
Photographer Stefan Hähnel
Name MA I – Die Dritte Waschung oder die Honigtaufe
Size 200 x 135 cm
Year 2019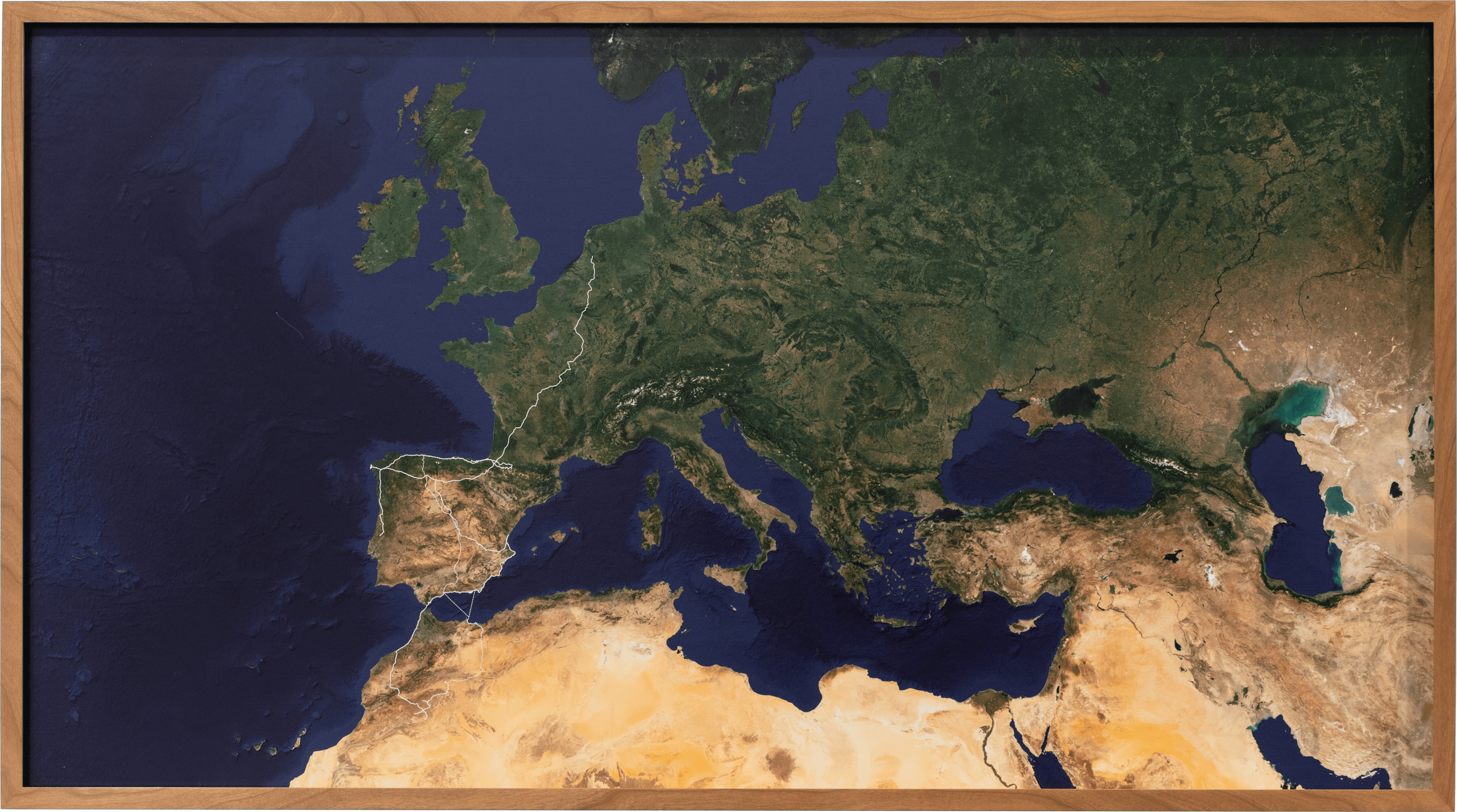 Karte I: 15.9.2015–7.8.2019
Artist GABRIEL & Julian M. H. Schindele
Name Karte I: 15.9.2015–7.8.2019
Size 54 x 97 cm
Year 2019
Unicorn V. Eucalypto
Artist GABRIEL
Name Unicorn V. Eucalypto
Size 50 x 66 cm
Year 2016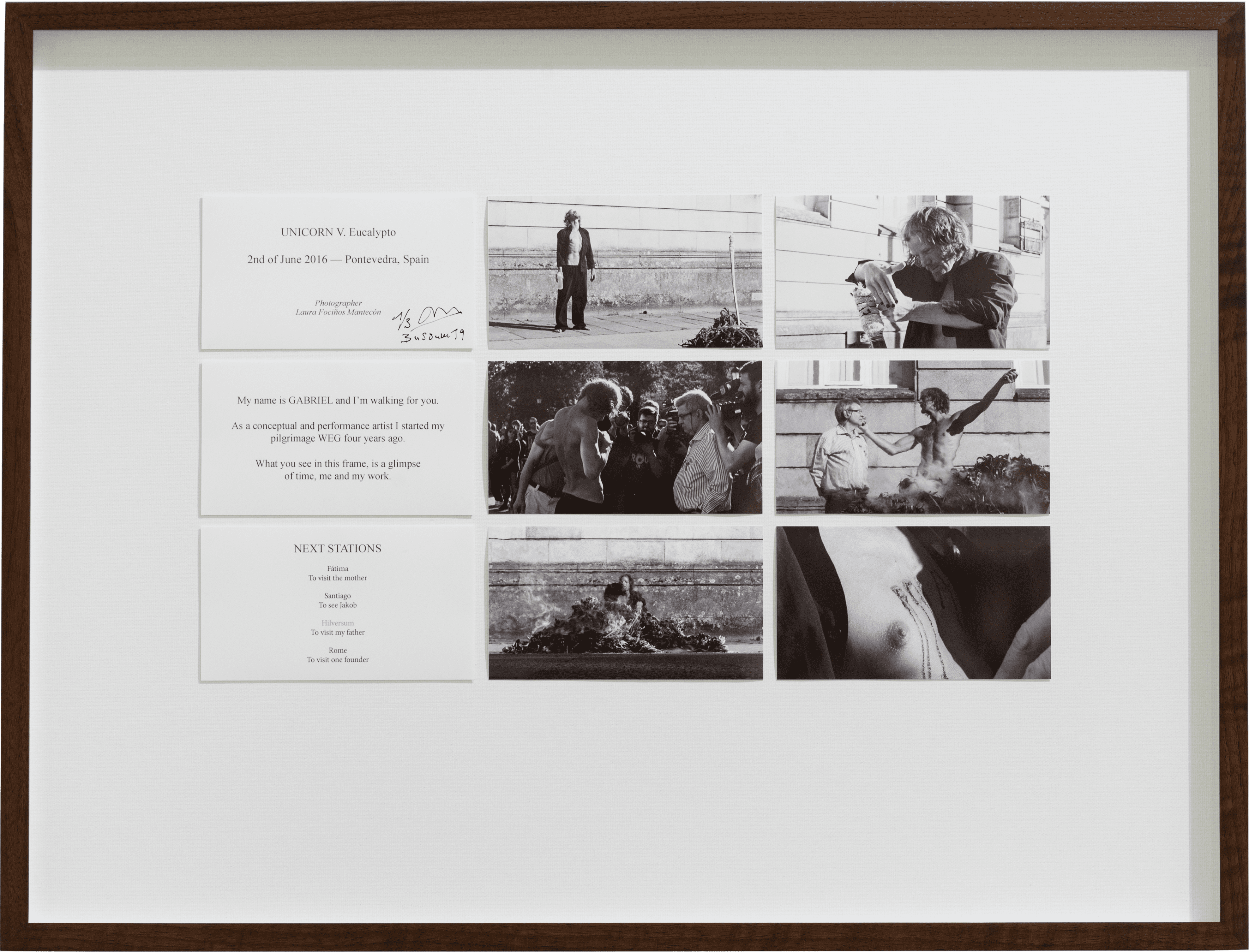 2-8 | Van Gogh (unbekannt)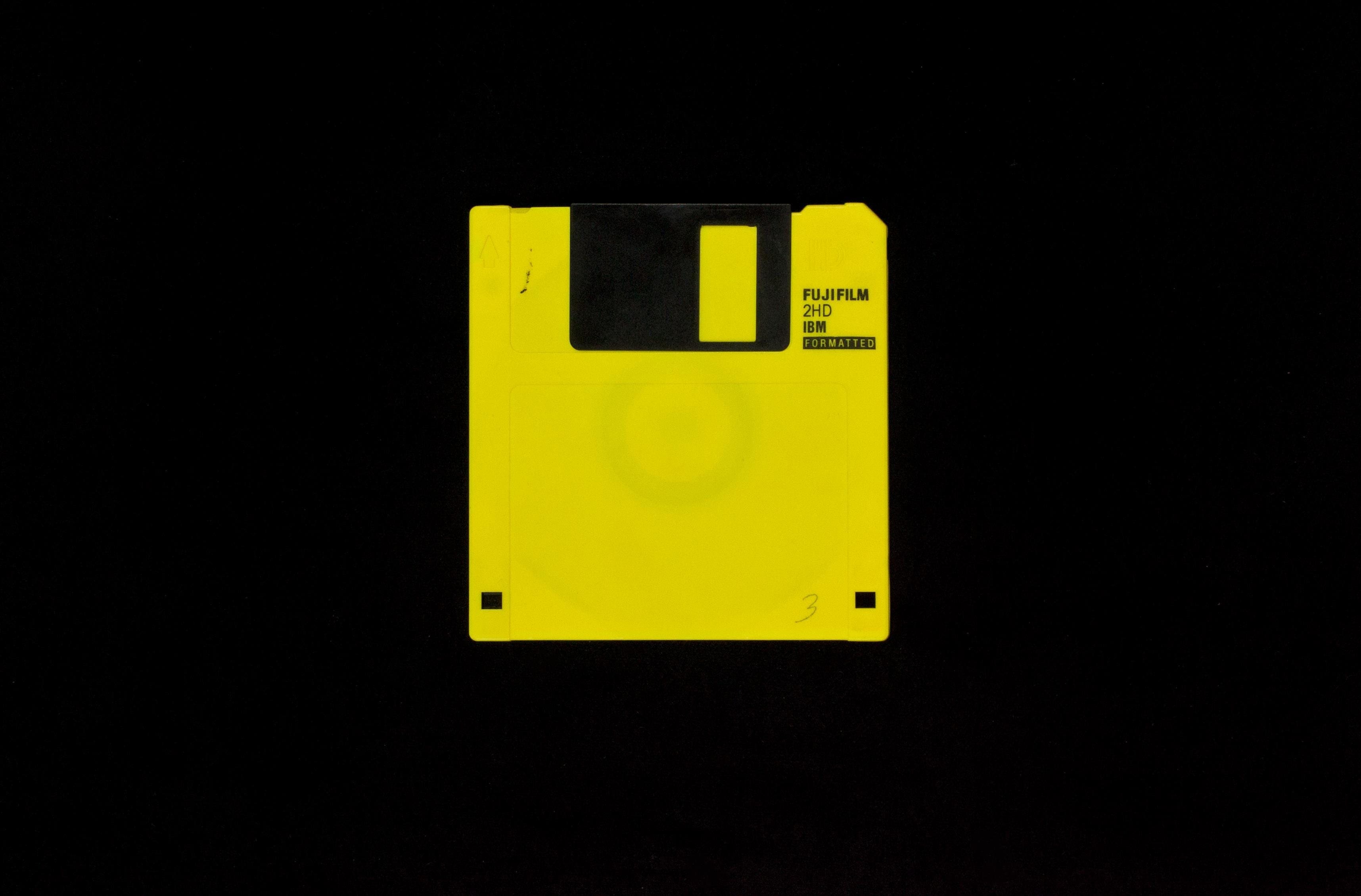 Artist El Arbi Bouqdib Archive
Name 2-8 | Van Gogh (unbekannt)
Size 50 x 80 cm
Year 2018
Hommage a Baudelaire
Artist Hilarion Manero
Name Hommage a Baudelaire
Size 27,9 x 21 cm
Year 2001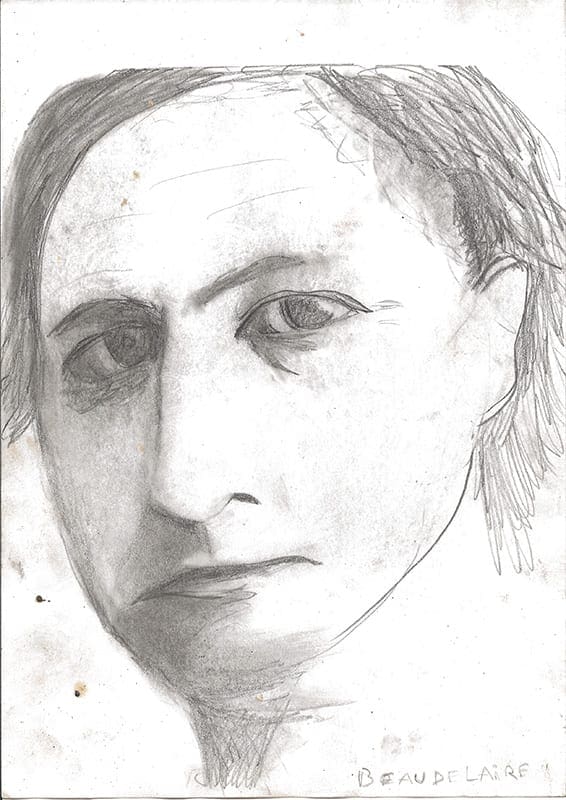 Odyssos
Artist Hilarion Manero
Name Odyssos
Size 70 x 46 cm
Year 1998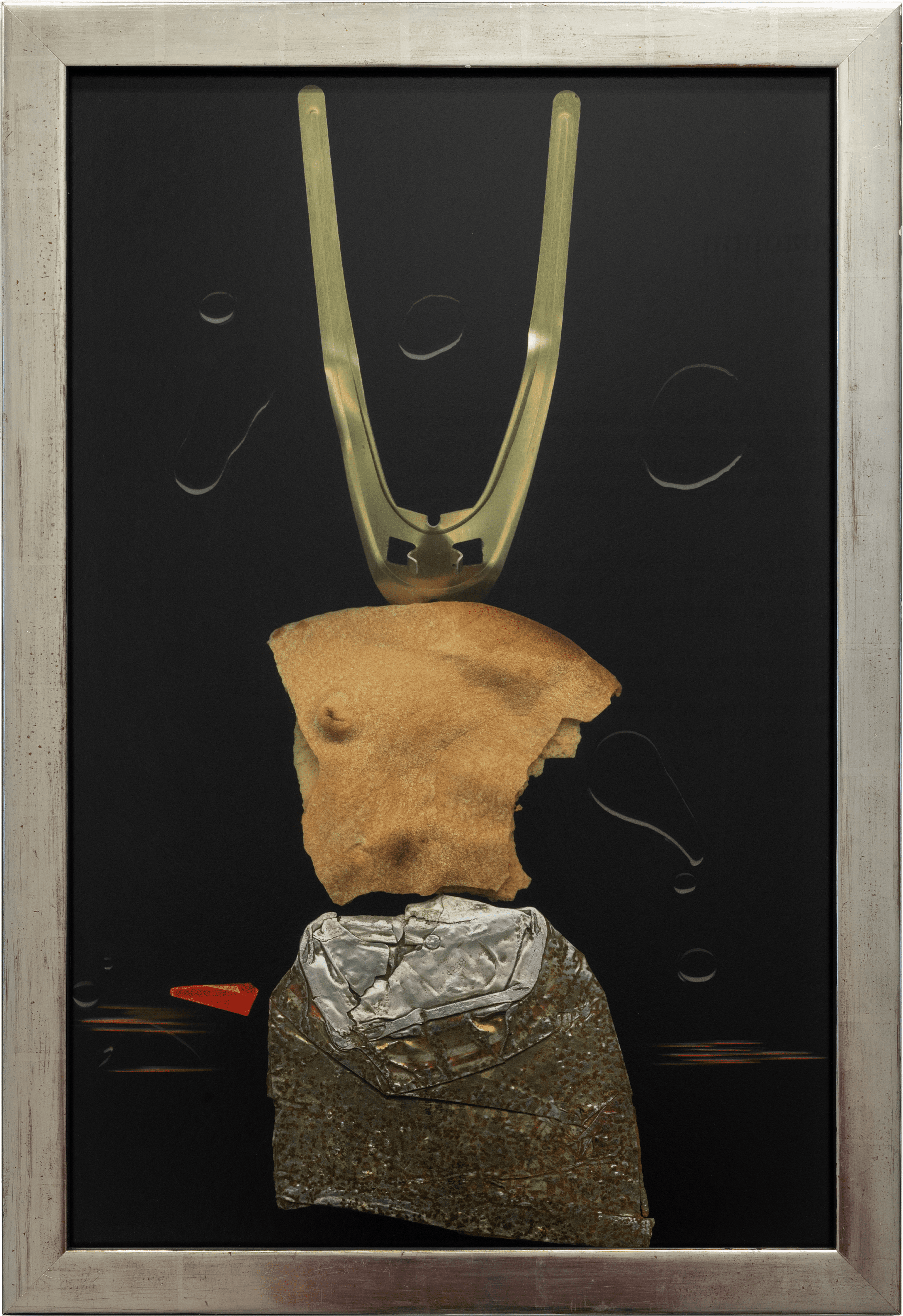 Everything about the contemporary is panda
Artist Michal Martychowiec
Name Everything about the contemporary is panda
Size 75 x 100 cm
Year 2017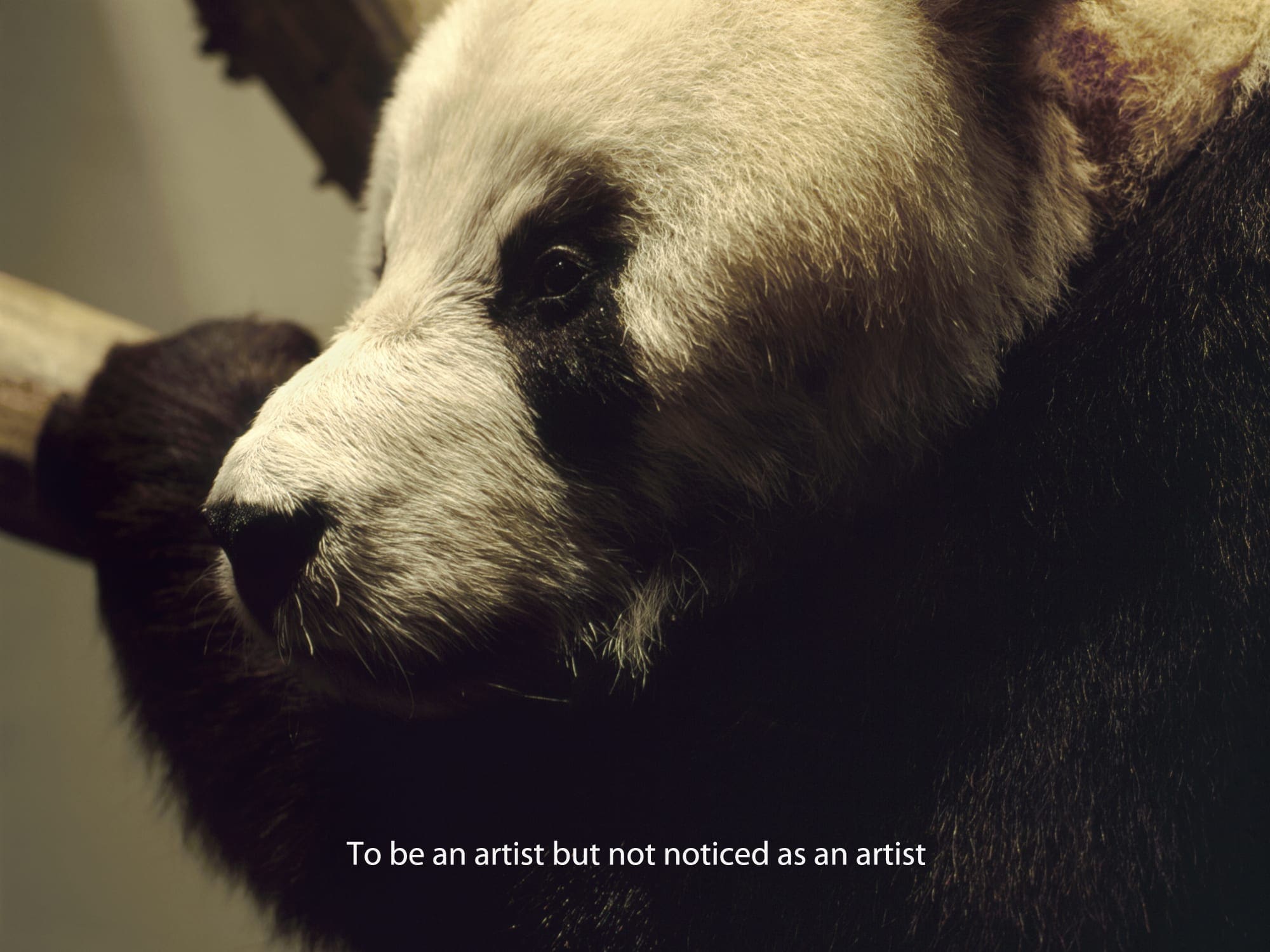 2-10 | Schwarzer Monolith (unbekannt)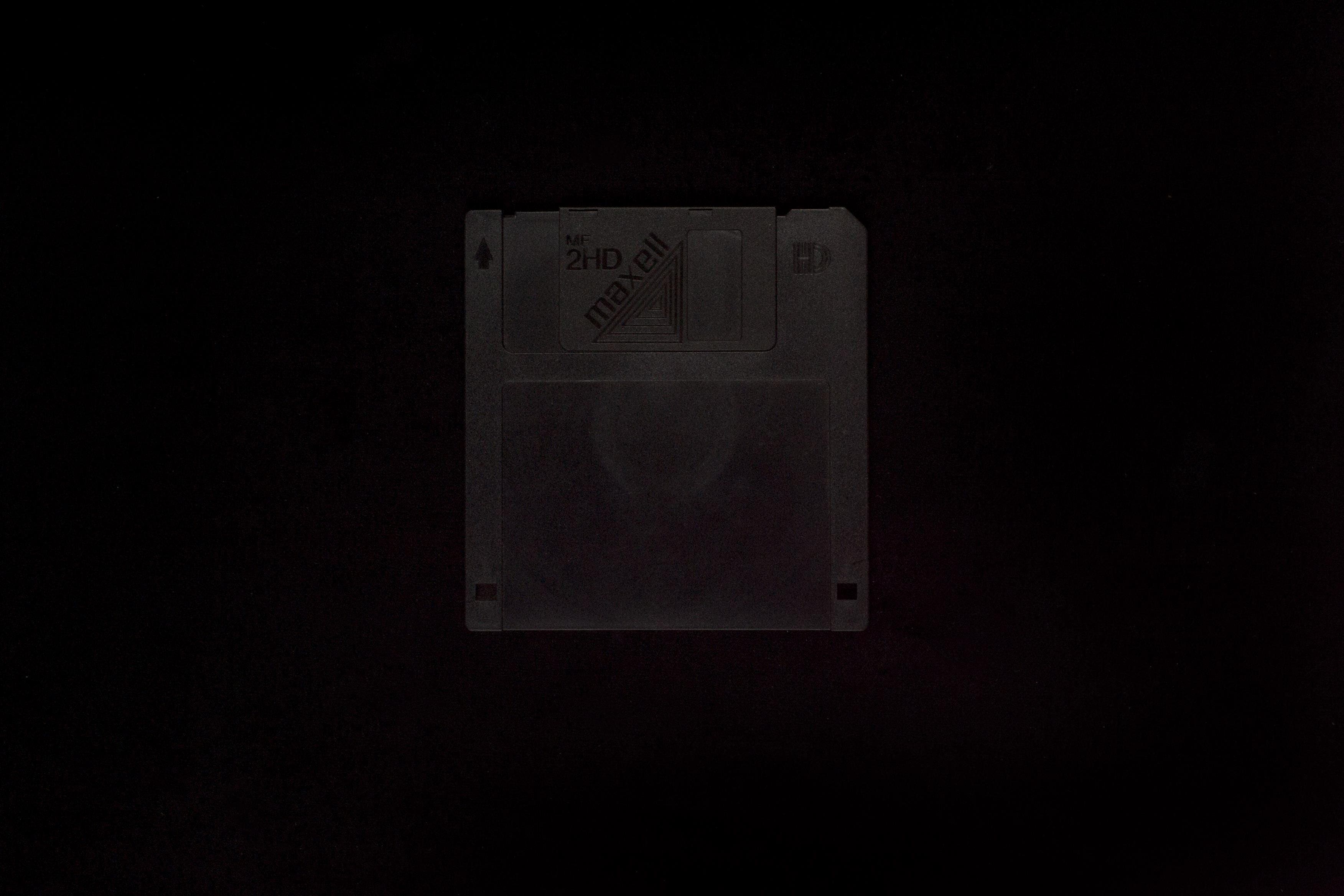 Artist El Arbi Bouqdib Archive
Name 2-10 | Schwarzer Monolith (unbekannt)
Size 50 x 80 cm
Year 2018
Studie for King David
Artist Hilarion Manero
Name Studie for King David
Size 27,9 x 21 cm
Year 2005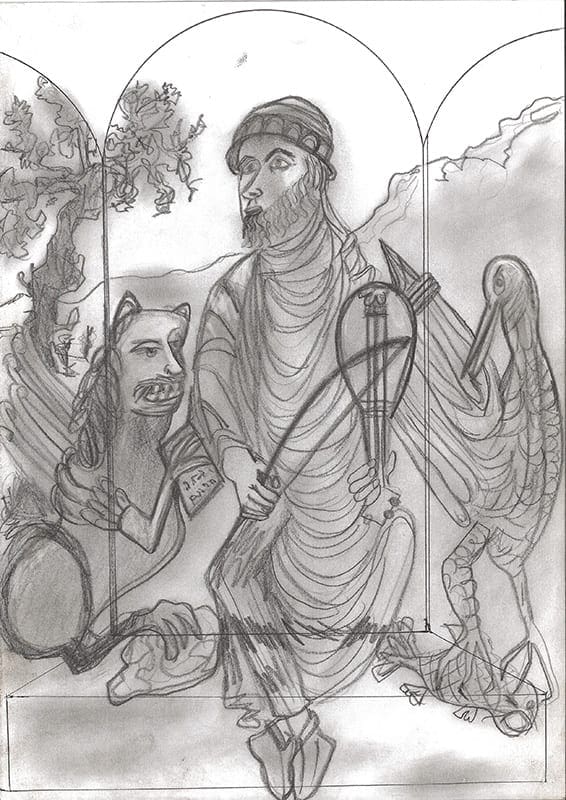 Good-Luck-Bone, The Deal-Die Abmachung
Artist Hilarion Manero
Name Good-Luck-Bone, The Deal-Die Abmachung
Size 50 x 49,5 cm
Year 2006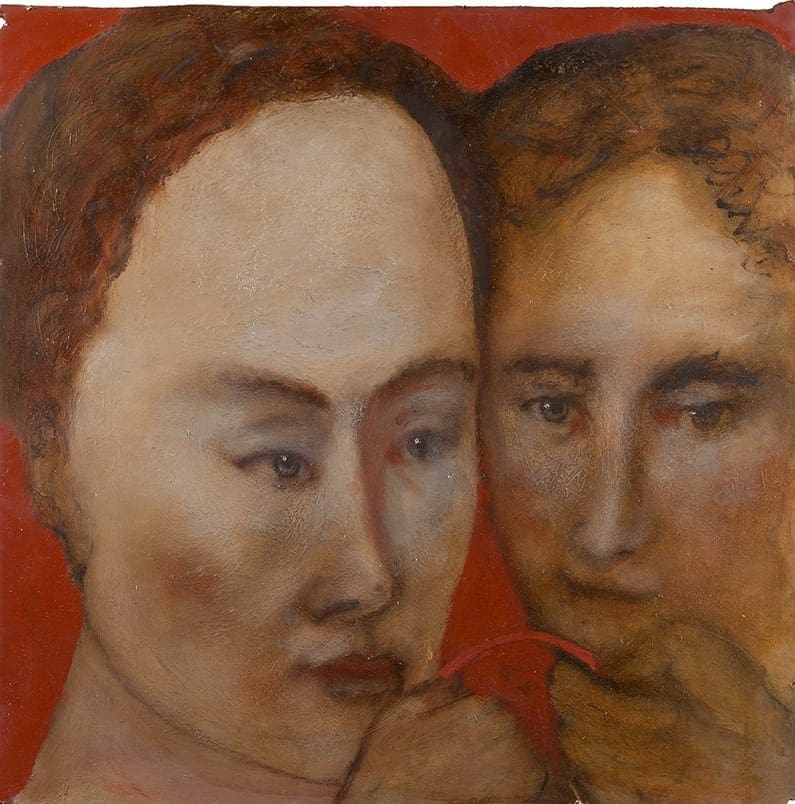 What remains the poets provide
Artist Michal Martychowiec
Name What remains the poets provide
Size 130 x 100 cm
Year 2018